Arts & Sciences Diversity Forum
Tuesday, December 1, 2015
Newcomb Hall Ballroom 
The A&S Diversity Forum builds on the April 24, 2015 Dialogue on Community event co-sponsored by Arts & Sciences and Sustained Dialogue and will provide an opportunity to update undergraduate and graduate students, staff, and faculty on the initiatives underway regarding diversity and inclusion as they advance the work we do in the College and Graduate School of Arts & Sciences. Even more importantly, we will provide time throughout the forum for table discussions that will solicit your feedback and recommendations for further considerations or actions needed.
This work is critical to everything that we do in the College and Graduate School of Arts & Sciences, and I thank the faculty, staff, undergraduate and graduate students who helped to shape this event via planning meetings held last spring and over the summer. Enhancing the diversity and inclusiveness of our entire community, our academic mission, and the research and scholarship that we pursue is essential to broadening and deepening our perspectives, discoveries, and horizons. I hope you can join me for this important event to share your observations, your experiences, and your insights to help enrich us all.
---
A&S Diversity Forum Schedule
---
11:30—12:00  Check-In at Welcome Table 
 
---
12:00 – 2:15   Session One: Faculty Hiring, Curriculum and Overview of A&S Approach to Diversity
12:00 – 12:15:   Welcome, Ian Baucom (Dean of A&S) and Marcus Martin (VP & Chief Officer for Diversity and Equity)
12:15 – 12:45:  A&S Approach to Diversity, Faculty Hiring and Recommendations of A&S Faculty Diversity Subcommittee, Dean Baucom and Caroline Rody (Chair, Faculty Diversity Subcommittee and Professor, English)
12:45 – 1:15   Curriculum: Update on Forum Initiative and the General Education Reform Process, Chad Wellmon, Chair, Curriculum Planning Committee and Assoc. Professor, German) and Rachel Most (Chair, Curriculum Implementation Committee and Associate Dean for Undergraduate Academic Programs)
1:15-1:25        Break
1:30-2:00        Table Discussions, Round One: Feedback on Initiatives Underway or Planned and Further Considerations/Actions Needed
2:00-2:15        Full Room Report Out, please identify one reported per table
2:15-2:30        Break   
---
2:30-3:45   Session Two: Update on "Toward a Better University" Report             
2:30–3:00   "Toward a Better University" Report Update, Aryn Frazier and Bryanna Miller (Black Student Alliance)
3:00-3:30      Table Discussions, Round Two: Feedback on Report Update and Next Steps
3:30-3:45      Full Room Report Out, please identify one reported per table
3:45-4:00      Break   
---
4:00-5:00    Session Three: National Conversation on Diversity & Inclusion in Higher Education
4:00 – 4:30    Talk on the National Conversation on Diversity & Inclusion in Higher Education, Kathleen Wong (Lau) (Director, Southwest Center for Human Relations Studies, U. of Oklahoma – *Full Biography Below)
4:30-5:00    Full Room Discussion
5:00 pm      Adjourn
---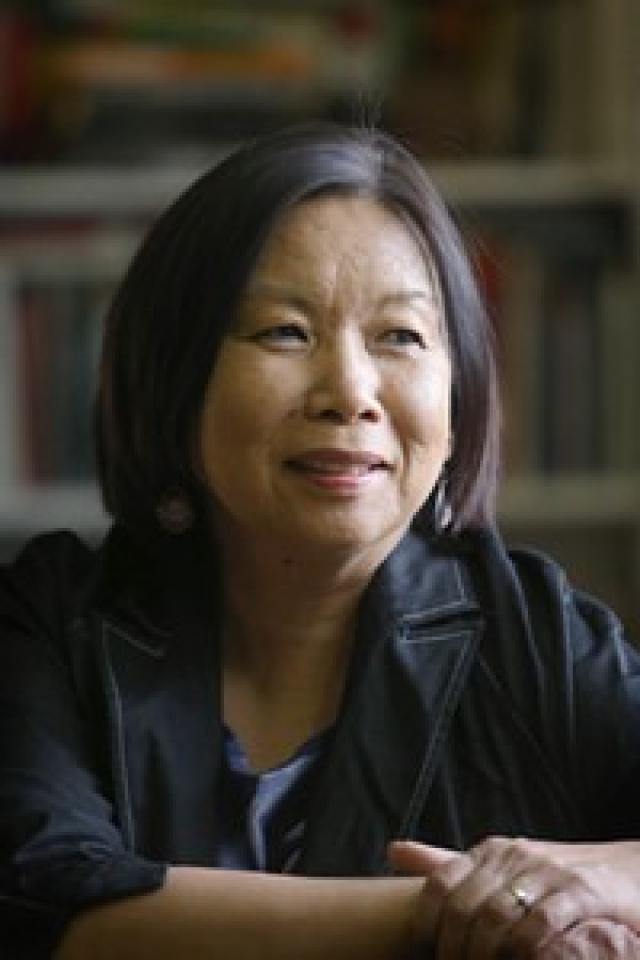 Kathleen Wong (Lau) – Director, Southwest Center for Human Relations Studies, University of Oklahoma
Dr. Kathleen Wong (Lau) was named to the 2015 Women's History Month list of "Top 25 Women in Higher Education who have contributed to transformation and change" by Diverse Issues in Higher Education. Her areas of expertise are intergroup dialogue, intergroup empathy, intercultural communication, gender and communication, intercultural conflict management, and women of color in academia.
During her career she has been a faculty member in communication studies and affiliate faculty member in women's studies. She has also served as a consultant to the dean of the College of Veterinary Medicine at Michigan State University and served as a curriculum writer, facilitator/trainer, and board member for Campus Women Lead, a national women's leadership group affiliated with Association of American Colleges and Universities (AAC&U). Dr. Wong(Lau) has published her research and opinion pieces on structural inequality within higher education and best practices for addressing multicultural leadership for social change from within institutions.
Dr. Wong (Lau) is a recipient of a $300,000 Ford Foundation grant on faculty women of color and institutional climate. She was a mixed methods qualitative research associate and facilitator trainer on a nine campus Intergroup Dialogue research study funded by WT Grant and based at the University of Michigan. Prior to her faculty career, she served as a program coordinator in the Office of the Provost and Vice President at Arizona State University in the Office of Intergroup Relations. Dr. Wong(Lau) has extensive experience in consulting and training on diversity and inclusion in the private sector and in university settings with clients such as Stryker corporation, Intel, law enforcement, federal departments, military, public schools, Purdue University, University of North Carolina and other higher education institutions including women's colleges.
In her current role as Director of the Southwest Center for Human Relations Studies at the University of Oklahoma she has served as a trainer and consultant in intercultural conflict management for the military civil affairs division at Fort Bragg, the OU Athletics Department student athletes and staff, local law enforcement, OU student affairs and the Governor's Leadership Cohort.  Dr. Wong(Lau) is also teaching the graduate course on Diversity Issues in Higher Education Spring 2015 in the Educational Leadership and Policy Studies Program at University of Oklahoma.
Prior to her academic career, she worked as a union butcher in a traditional butcher shop that served African American and Chinese American clientele in downtown Oakland, California. She also worked for several years as a bilingual educational counselor in TRIO funded community center in Chinatown (San Francisco), providing supportive services for Southeast Asian refugee families interested in adult education and higher education. She was the principal of Kalamazoo Chinese School and chair of the Science Fair at elementary school in Kalamazoo, Michigan.  She speaks Cantonese fluently and is a second generation Chinese American, the daughter of working class pre-1965 immigrant parents from Hong Kong.