Itinerary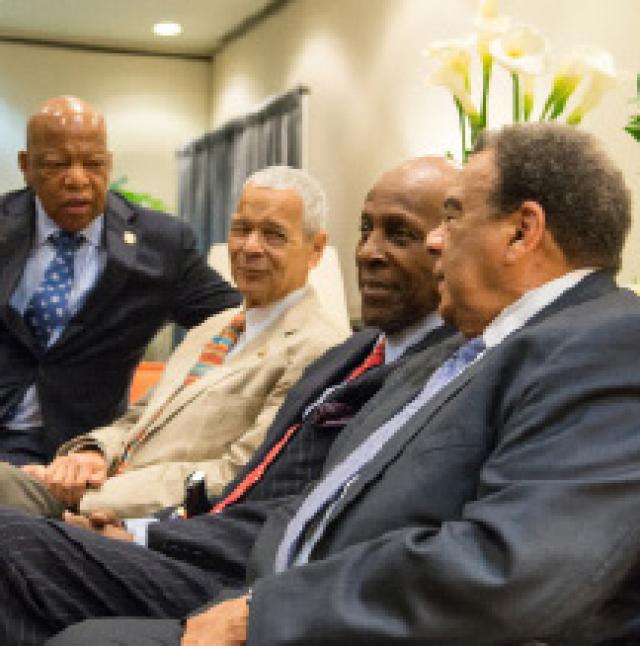 Lauren Gerson
Saturday March 21: Arrival in Atlanta
Hilton Atlanta – Downtown (R, D)
Independent arrival at Hartsfield-Jackson Atlanta International Airport in Atlanta, Georgia and transfer to the hotel.
Seminar Registration with light welcome reception.
Join fellow travelers for a seminar orientation meeting and Julian Bond's lecture "Origins."
Welcome dinner at a local restaurant with guest speakers Congressman John Lewis, who was active in sit-ins, the Freedom Rides, Freedom Summer, and is the only surviving main speaker from the 1963 March on Washington, and Ambassador Andrew Young, who was an aide to Martin Luther King, Jr., the first black member of Congress from Georgia in the 20th century, mayor of Atlanta, and U.S. ambassador to the United Nations.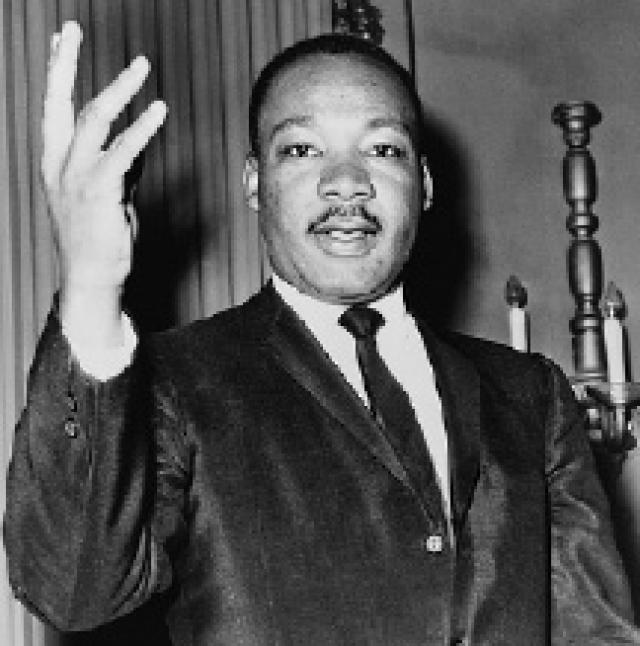 Sunday March 22: Atlanta
Hilton Atlanta – Downtown (B, L, D)
Visit the Martin Luther King, Jr. National Historic Site on Auburn Ave. Hear his story and see where he played as a child. Walk in his footsteps and hear his voice in the church where he moved hearts and
minds.
Attend church services at the new Ebenezer Baptist Church, across the street from the church where King, his father and grandfather were pastors.
Enjoy lunch in Atlanta.
This afternoon, visit the Atlanta Center for Civil and Human Rights, an engaging new cultural attraction that connects the American Civil
Rights Movement to today's Global Human Rights Movement and displays King's papers.
Enjoy dinner at famed Paschal's with guest speaker Laughlin McDonald, Special Counsel and Director Emeritus of the American Civil Liberties Union's Voting Rights Project.
Monday March 23: Atlanta and Montgomery
Hampton Inn & Suites Montgomery – Downtown (B, L, R, D)
Gain special access to the High Museum of Art to visit the exhibit "Gordon Parks: Segregation Story." The exhibition features more than 40 color prints by trailblazing African American artist and filmmaker Parks - most on view for the first time in over half a century - created for a powerful and influential 1950s Life magazine article documenting the lives of an extended African American family in segregated Alabama.
Enjoy lunch in Atlanta.
Depart for Montgomery.
After check-in at the Hampton Inn & Suites Montgomery – Downtown, transfer to the Marcia Weber Gallery for a reception. The gallery features rare and one-of-a-kind works of art created by selftaught artists.
Join Reverend Robert and Mrs. Jeannie Graetz for an informal dinner at Red's Little School House. The Graetzes were among the few white participants in the 1955 Montgomery Bus Boycott.
Optional visit to a private home of a prominent community member.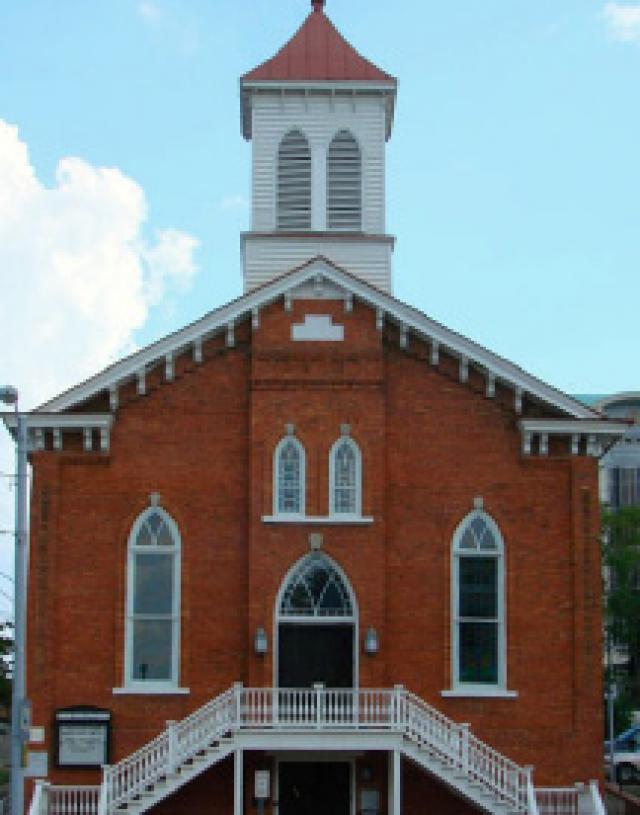 Tuesday March 24: Montgomery
Hampton Inn & Suites Montgomery – Downtown (B, L)
Visit the Southern Poverty Law Center and listen to SPLC President Richard Cohen discuss the Center's important work.
Enjoy a traditional southern lunch.
Spend the afternoon touring Montgomery and hear about its Civil Rights and Civil War history from local Montgomery historian and publisher Randall Williams. Also tour Hayneville and learn about "Bloody Lowndes County," so named because of its history of brutality to blacks.
Upon return to Montgomery, enjoy independent time for dinner.
Attend a concert in the City of St. Jude honoring the Voting Rights March with musical guest Marvin Sapp, an American Gospel music singer-songwriter.
Return to the hotel for an interview and Q&A with Julian Bond.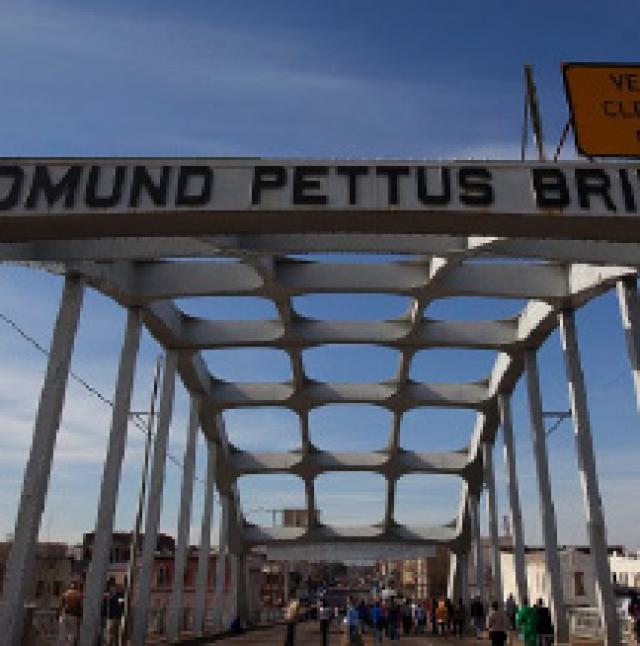 Wednesday March 25: Selma
Hampton Inn & Suites Montgomery – Downtown (B, L, D)
Depart for Selma.
Visit the Marchers Memorial and Interpretive Center, which commemorates the events, people, and route of the Selma to Montgomery March of 1965.
March across the Edmund Pettus Bridge, site of "Bloody Sunday," where 600 marchers were attacked by state and local police with billy clubs and tear gas.
Take a guided tour at the National Voting Rights Museum, which exhibits materials and artifacts from the voting rights struggle in America.
Enjoy a traditional southern lunch.
Continue to National Historic Landmark Brown Chapel AME church, headquarters of the Selma movement.
Hear from JoAnne Bland, a participant in the march and co-founder and former director of the National Voting Rights Museum in Selma.
Return to Montgomery fifty years to the date from the original march. Participate in commemoration activities pending schedule confirmation.
Walk to Dreamland Barbeque for dinner.
This evening hear an original member of the Freedom Singers, now part of the Albany Civil Rights Institute Freedom Singers, at Dexter Ave King Memorial Baptist Church. The original group raised funds for the movement across the country singing freedom songs, many taken from spirituals and rewritten to carry movement messages.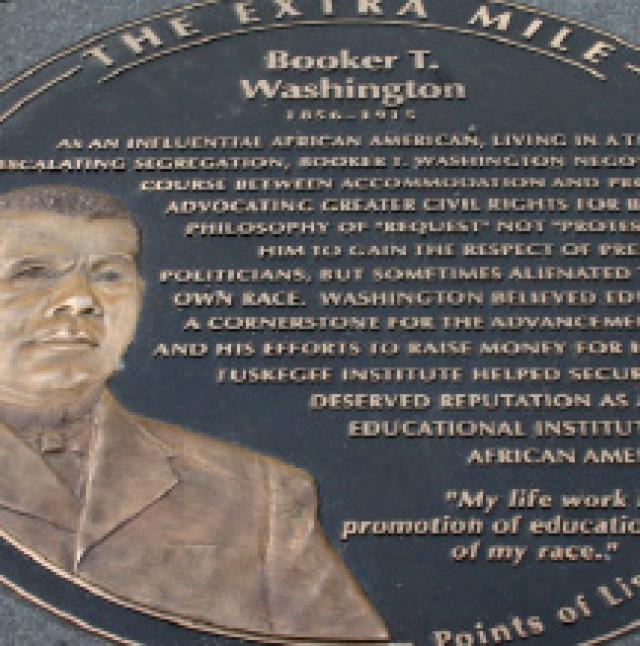 dbking
Thursday March 26: Tuskegee
Hampton Inn & Suites Montgomery – Downtown (B, L, D)
After driving to the city of Tuskegee, visit its Human and Civil Right Multicultural Center. Hear Attorney Fred Gray, who was Rosa Parks' lawyer, discuss his exeriences as a civil rights attorney, preacher, and activist.
After lunch, visit the Tuskegee Airmen National Historic Site. This site commemorates the contributions of African American airmen in World War II and was the primary flight training site for the first African American pilots to fly for the Army Air Corps.
Continue to the Tuskegee Institute National Historic Site and tour founder Booker T. Washington's home, the Institute's campus, and the George Washington Carver Museum.
This evening hear guest speaker Dr. Jeff Norrell, an expert on the Tuskegee movement, the birthplace of voting rights.
Enjoy dinner this evening with time to reflect on what was seen and heard throughout the seminar.
Return to Montgomery later this evening.
Friday March 27: Departures
(B)
Check-out of the Hampton Inn & Suites Montgomery – Downtown.
After breakfast, board a morning transfer to the Atlanta Hartsfield-Jackson International Airport for independent departures.