Schedule Set for Junot Díaz's Kapnick Events
Acclaimed writer Junot Díaz begins his three-week stay on Grounds as the Creative Writing Program's fourth Kapnick Distinguished Writer-in-Residence on Jan. 23, with three public events scheduled for the award-winning novelist.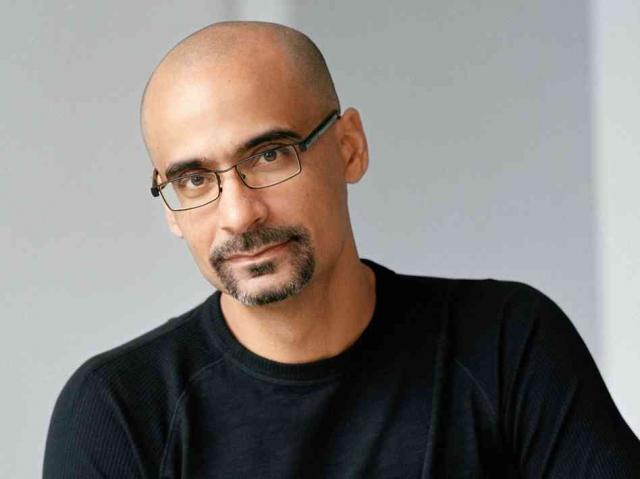 The author of The Brief Wondrous Life of Oscar Wao, which won the 2008 Pulitzer Prize and the National Book Critics Circle Award, Díaz will deliver a public reading of his works on Jan. 25. On Feb. 2, Díaz will be joined by Assistant Prof. Njelle Hamilton (English, Carter G. Woodson Institute for African and African-American Studies) for the second event, billed as "A Conversation on Writing Race, Futurity, and Apocalypse in the Afro-Caribbean Diaspora."
The third public event will be a Feb. 7 public lecture by Díaz, titled "First You Must Rebel, or: How I Stopped Writing White and Got Free."
All three events are free to the public and will be held in the Newcomb Hall Ballroom. (A complete list of dates and times for the 2017 Kapnick Distinguished Writer-in-Residence events is included below.)
During his residency, Díaz will visit classes in English, Latin American Studies, and African/African-American Studies. He also will meet with students living in the International Residential College, which made The Brief Wondrous Life of Oscar Wao its summer read. In addition, he will give master classes to graduate and undergraduate creative writers and will hold a number of open office hours for students.
"He will be reaching people across our community, within creative writing and well beyond," said Prof. Jane Alison, Director of Creative Writing.
The Kapnick Foundation Distinguished Writer-in-Residence Endowment was inspired by UVA's first writer-in-residence, William Faulkner, who came to the College to consult, lecture and write for the spring semesters of 1957 and 1958. The program was created to bring writers of international stature to the University to teach and engage with students and the literary community. The late James Salter served as the first Kapnick Foundation Distinguished Writer-in-Residence in the fall of 2014, followed by Caryl Phillips in the spring of 2016 and Lydia Davis last November.
Diaz was born in the Dominican Republic and raised in New Jersey. Díaz's other works include the critically acclaimed short-story collections Drown and This Is How You Lose Her, which was a New York Times bestseller and National Book Award finalist. A 2012 MacArthur Fellow, Díaz has received the PEN/Malamud Award, the Dayton Literary Peace Prize, a Guggenheim Fellowship, and the PEN O. Henry Award. Currently the fiction editor at Boston Review, he teaches at the Massachusetts Institute of Technology.
2017 Kapnick Distinguished Writer-in-Residence Events
 
Junot Díaz Reading
When: Jan. 25, 5–7 p.m.
Where: Newcomb Hall Ballroom
 
Junot Díaz: A Conversation with Njelle Hamilton on "Writing Race, Futurity, and Apocalypse in the Afro-Caribbean Diaspora"
When: Feb. 2, 5–6:30 p.m.
Where: Newcomb Hall Ballroom
 
Junot Díaz Lecture:  "First You Must Rebel, or: How I Stopped Writing White and Got Free"
When: Feb. 7, 5–6:30 p.m.
Where: Newcomb Hall Ballroom