Ways to Give
The College Fund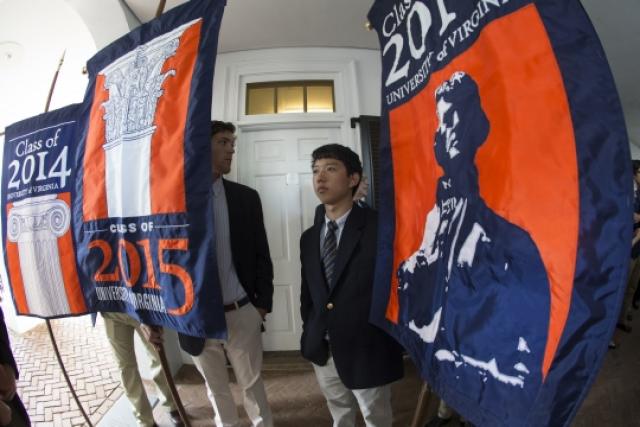 Your gift of any size to the College Fund, the annual giving arm for the College, allows Dean Ian Baucom the flexibility to support key priorities of Arts & Sciences, and to take advantage of promising opportunities as they arise throughout the academic year. Unrestricted funds provide seed money for student and faculty research, enhance fellowships for graduate students, and support developing new undergraduate courses, among other operational and academic ventures. With well over 100,000 alumni, parents and friends, the College relies on participation in giving to maintain its margin of excellence. Gifts matter greatly, and are deeply appreciated.
By mail with a check: Send a check payable to: The College Foundation of U.Va. P.O. Box 400807 Charlottesville, VA 22904-4807
By telephone: Call The College Foundation at 434-924-7213.
Through stock or mutual fund transfers: Call The College Foundation at 434-924-7213. 
Wire transfers: Call the U.Va. Gift Accounting Office at 800-688-9882 for instructions.
---
Faculty Forward Campaign
Faculty Forward is a commitment to the men and women who shape the lives of our students.  With a goal of hiring over 200 new faculty and $130 million by 2016, your gift will serve to define the quality and renown of the next generation of faculty.  Giving opportunities can be both short- and long-term in nature.
---
Private Endowment and Capital Gifts
The College Foundation also receives and invests private endowment and capital gifts for the maximum benefit of the College and Graduate School of Arts & Sciences.
Contact Gene Schutt, President, for details.