Amaya, Idris Awarded IAS Fellowships
Hector Amaya, professor and department chair of media studies, and Murad Idris, an assistant professor of politics, have been awarded fellowships at the Institute for Advanced Study (IAS) in Princeton, New Jersey, for the 2018-19 academic year.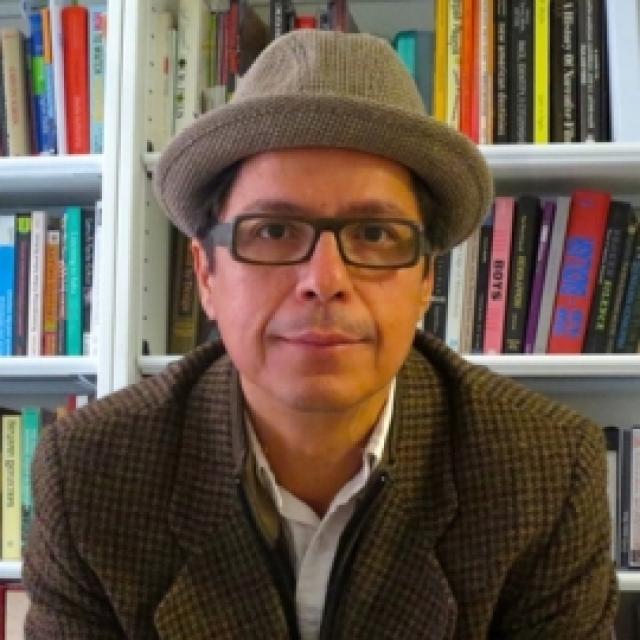 The Institute was established in 1930, with Albert Einstein as one of its first professors. Among its faculty and members are 33 Nobel Laureates, 41 Fields Medalists, and many MacArthur Fellows and Wolf Prize winners. It has approximately 30 permanent professors who select roughly 200 visiting scholars, or "members" each year to research in one of the Institute's four schools: Historical Studies, Mathematics, Natural Sciences, and Social Science.
The IAS is a private, academic institution with collaborative ties, but no formal link, to Princeton University.
Amaya and Idris are two of 25 members of the 2018-19 class, which awards its members a maximum stipend of $75,000 for the year. They will pursue their own research and participate in weekly seminars, where members present their ongoing work.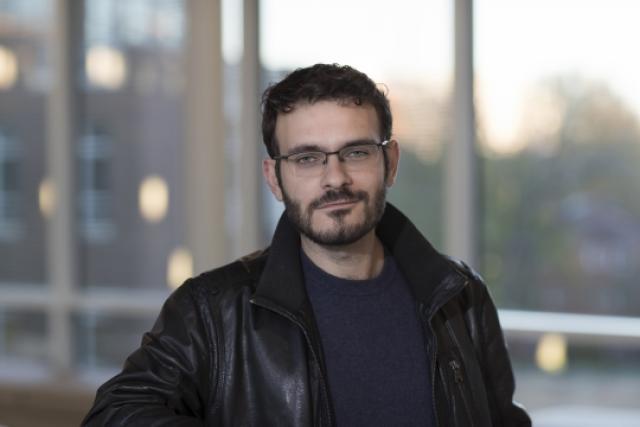 Dan Addison / University Communications
To encourage connection among its members, the school selects a research theme each year, in which approximately half of the scholars engage. The theme for 2018-19 is "Crisis and Critique," exploring the ways "both trust and truth are at stake, as has been revealed by a series of recent events and controversies that have occurred internationally," according to the school's website.
At UVA, Idris teaches courses on contemporary political thought, war and politics, Islamic political thought, representations of Islam, and global political theory. His first book, War for Peace: Genealogies of a Violent Ideal in Western and Islamic Thought (Oxford University Press) comes out in Fall 2018.
At the Institute, Idris will be working on his second book, tentatively titled, Islam: Six Genealogies in Political Order and Linguistic Disorder, which examines constructions of "Islam" in language, across political theory and popular discourses. "Six Genealogies uses the crisis of ordinary speech around Islam to open up fundamental questions for political theory, its capacity for critique, and the possibility of envisioning the world," he says.
Amaya is an expert on transnational media, the philosophy of communication, citizenship, and ethnicity. He is the author of two books: Citizenship Excess: Latinos/as, Media, and the Nation (NYU Press) and Screening Cuba: Film Criticism as Political Performance During the Cold War (University of Illinois Press). Amaya currently teaches a course on new Latin American cinema at UVA.
At the IAS, Amaya will be working on his third book, Trafficking: The Violent Restructuring of Publicity in Mexico and the United States, which wrestles with the way Mexican drug violence has shaped the national and transnational public sphere and culture.