Celebrated Poet To Spend Fall Semester at UVA as Kapnick Writer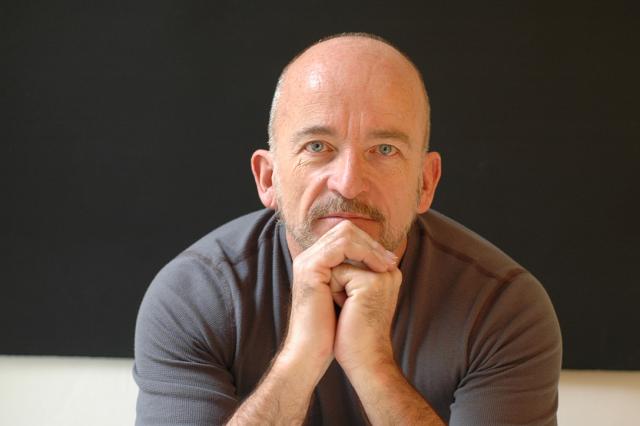 Mark Doty, an award-winning writer who has been hailed for crafting some of the most original and arresting work in contemporary poetry while drawing equal praise for his artistry as a memoirist, will spend the Fall 2017 semester at the University of Virginia as the Creative Writing Program's fifth Kapnick Distinguished Writer-in-Residence.
His 1987 debut collection of poems, Turtle, Swan, was celebrated as "a stunning arrival" by American Poetry Review. Since then, Doty has gone on to publish 11 award-winning collections of poetry and five works of nonfiction, including the powerful 1999 memoir, Firebird, in which he reflects on growing up gay in baby-boom America.
The recipient of numerous grants and fellowships, Doty has also won a number of prestigious literary awards, including the Whiting Writer's Award, the T. S. Eliot Prize, the National Poetry Series, the Los Angeles Times Book Award, the National Book Critics' Circle Award, the PEN/Martha Albrand Award for first nonfiction, and the National Book Award for Fire to Fire: New and Selected Poems (2008). A long-time resident of Provincetown, Massachusetts, Doty teaches at Rutgers University in New Jersey.
"With the support of the Kapnick Foundation Distinguished Writer-in-Residence Endowment, the College and Graduate School of Arts & Sciences and the Creative Writing Program have been able to bring a number of celebrated writers to UVA to work with our students and to share their literary perspectives with an appreciative public in a series of lectures and talks," Professor and Director of Creative Writing Jane Alison said. "It will be a pleasure and an honor to have poet and memoirist Mark Doty join us here for a semester to build on this recent tradition."
The Kapnick Foundation Distinguished Writer-in-Residence Program aims to bring writers of international stature to the Grounds to teach and engage with UVA students and the literary community. It was inspired by William Faulkner's legendary residencies at the University in 1957 and '58. The program debuted in 2014 with the appointment of the late novelist James Salter as the inaugural Kapnick Distinguished Writer-in-Residence. Since Salter's appointment, Caryl Phillips, Lydia Davis and Junot Díaz all have served appointments in the last two years as Kapnick Distinguished Writers-in-Residence.
During his residency on Grounds, Doty's schedule of free, public events will include a reading, three lectures, and a colloquium or public conversation with other faculty poets in the Creative Writing Program. Dates and topics for those events this fall have yet to be determined. Within the Creative Writing Program, Doty will offer manuscript consultations to MFA students, visit and participate in classes and present two master classes, one on poetry and one on memoir-writing.
In discussing her future colleague, poet and Professor of Creative Writing Debra Nystrom counted Doty's poetry, memoirs and essays "among the most beautiful and most necessary works of literature being written by anyone in America today." 
"His arrestingly vivid and musical investigations of the self and its connections to what surrounds it – society, history, art, nature – look through the visible to both the inner world and the world beyond, and show, through compelled attention, that the self doesn't stop at the boundaries of skin," she said. "His work is not necessarily overtly political, but its continual interest in the bridge that empathy makes between individuals as well as the necessity for humans to be alert to the universe outside us – these make him an especially urgent voice in contemporary literature. Our late Poet Laureate Philip Levine called Mark Doty 'a maker of big, risky, fearless poems in which ordinary human experience becomes music.'"
Paul Guest, an assistant professor in the Creative Writing Program, said Doty's place in contemporary literature as a peerless poet and memoirist makes him an ideal Kapnick Writer-in-Residence. "Few writers have contributed such seminal works as Heaven's Coast and Atlantis, to name only two of his most essential books," Guest said. "I know Doty will be a remarkable presence at the University of Virginia, for students and community members alike."