Celebrating the Success of Faculty Forward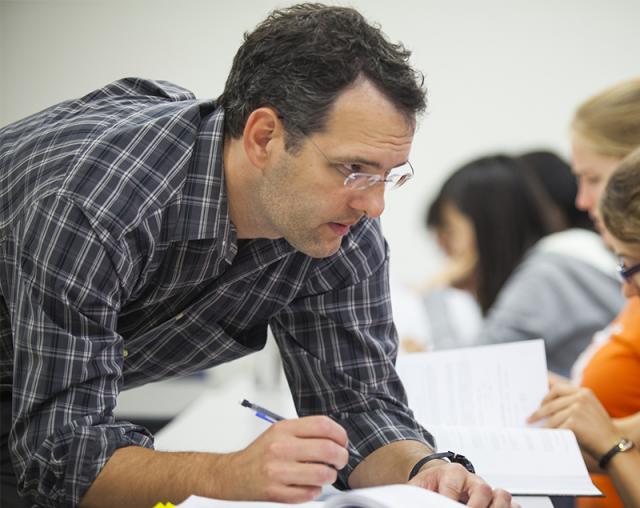 The four-year Faculty Forward campaign undertaken by the College and Graduate School of Arts & Sciences to assist in the hiring of more than 200 distinguished faculty members has been completed, and it dramatically exceeded its fundraising goal. Addressing one of the most ambitious recruitment initiatives in the College's history, the College Foundation announced that approximately $230 million in gifts, pledges and future support has been secured against the original goal of $130 million. To date, 150 new tenured and tenure-track faculty have been hired, and the campaign funding will help the College complete this crucial wave of faculty hiring.
"We started the Faculty Forward campaign in 2012 with an ambitious goal, but alumni and parents responded to the case for faculty support with amazing gusto," College Foundation president Gene Schutt said. "These gifts and pledges, many of which have helped build the endowment, will have a tremendous impact on the College and Graduate School's competitiveness when recruiting—and retaining—the world-class scholars, researchers and educators who make the University of Virginia a world leader in higher education."
With dozens of undergraduate majors and graduate programs, Arts & Sciences is UVA's largest school and serves as its intellectual core, spanning the liberal arts and incorporating the social sciences, arts, humanities and sciences. The College and Graduate School features more than 500 faculty members and serves more than 10,000 undergraduate students and more than 1,300 graduate students. With the anticipated retirements of eminent faculty across many of its academic departments and programs, Arts & Sciences faced a challenging transition, albeit one recognized as a critical opportunity.
"This type of generational transformation in our faculty has a lightning-in-a-bottle quality, and Arts & Sciences is already beginning to reap the benefits of the Faculty Forward campaign," said Ian Baucom, Buckner W. Clay Dean of Arts & Sciences. "This next generation of faculty will be critical to the future of our educational mission, and the College Foundation's efforts has helped to attract and retain a world-class assembly of teachers and scholars."
When Faculty Forward began four years ago, the three strategic pillars of the campaign guided its efforts to recruit and retain top faculty: exceptional teaching, engaged learning, and strategic research. Immediate impact gifts and pledges surpassed the goal that was set for such gifts, and a large amount of new gifts to the endowment will help provide perpetual support. Estate plan commitments, which totaled about $100 million and are primarily designated to build the College's endowment, played an unexpected but key role in the fundraising campaign's success
"Faculty Forward was a history-making campaign, giving the College a great platform to build upon to help ensure its future" added Baucom. "It was a great team effort, and I am profoundly grateful for the generosity and commitment of everyone who contributed."