A&S Faculty Op-eds Supported by Public Voices Fellowships
Nine Arts & Sciences faculty members were among the 20 from the University of Virginia's different schools and disciplines awarded Public Voices Fellowship as part of a UVA partnership with the OpEd Project.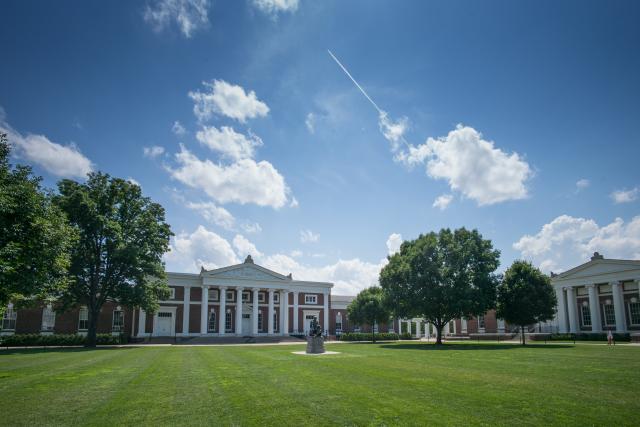 Part of a national initiative co-directed by Assoc. Prof. Talitha LeFlouria of the Carter G. Woodson Institute, the program aims to increase the public impact of our nation's top thought leaders, particularly those who have been underrepresented in the public sphere. The Provost and the Vice President for Research at UVA are partnering with The OpEd Project to provide resources and support ensuring that the research and ideas of the selected shape not only academia, but also the larger public conversations of our time.
The nine Public Voices Fellows affiliated with the College and Graduate School of Arts & Sciences (with some of the published works supported by their fellowships) are:
Marlene Daut, Carter G. Woodson Institute for African-American and African Studies, American Studies
"Fear of Black Men" May No Longer Be a Defense, Garnet News, Oct. 9, 2018
Francesca Fiorani, Associate Dean for the Arts and Humanities
​Beyoncé Embraces the World of Art, Garnet News, Oct. 17, 2018
Cassandra Fraser, Chemistry
Noelle Hurd, Psychology
Kelsey Johnson, Astronomy/Echols Scholars Program Director
Women Still Struggle for Recognition in Science, Garnet News, Nov. 9, 2018
Talitha LeFlouria, Carter G. Woodson Institute for African-American and African Studies
Historians: What kids should be learning in school right now, The Washington Post, Nov. 22, 2018
Angeline Lillard, Psychology
Sandip Sukhtankar, Economics
Ensuring that #MeToo Doesn't Fizzle Out (with Padmini Baruah), LiveMint, Nov. 1, 2018
Lisa Woolfork, English
White Supremacy Is Still Welcomed in Charlottesville, HuffPost, Oct. 9, 2018 
According to the fellowship program's organizers, Public Voice Fellows have delivered high-profile TED talks and had their research animated by TED-Ed, appeared on CNN, CNBC, NPR Radio, and other broadcast outlets, and been featured in publications such as The New York Times magazine, The Washington Post and The Atlantic.