A&S Faculty, Staff Fostering Creativity at Tom Tom Founders Festival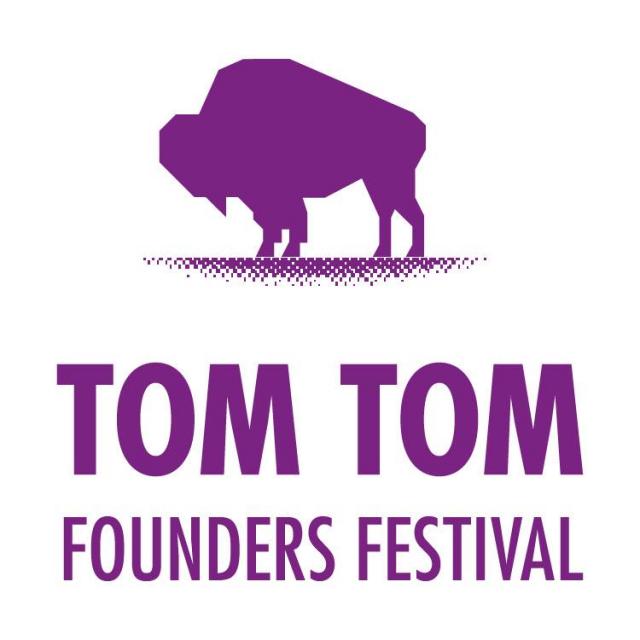 Arts & Sciences faculty and staff will be lending their creative talents to a broad spectrum of public events at next week's Tom Tom Founders Festival. In addition to teaming up to present a series of collaborative and improvisatory work in one event featuring students of creative writing, music composition, photography and visual art, A&S faculty will participate in a Tom Tom event bringing together artists, scientists and entrepreneurs for a week-long collaborative challenge project. At the same time, others will be leading a Maker's Workshop on building music synthesizers, as well as a Creature Makers Club demo displaying everything from circus stilts to large-scale monsters.
The College and Graduate School of Arts & Sciences is a Signature Event Partner for the sixth annual festival, which begins Monday, April 11 and runs through April 17. The Tom Tom Founders Festival draws hundreds of artists, musicians and business start-ups to Charlottesville for a week of free events celebrating and empowering the founders of creative, civic and entrepreneurial projects.
Four of this year's festival's major programs are coming out of Arts & Sciences, including "Synesthesia," a multidisciplinary project presented by the Creative Writing and Studio Art programs and the Department of Music, hosted at the Second Street Gallery on Sept. 17. "Synesthesia" is a term that refers to a crossing of sensations, in which the stimulation of one of the senses produces physical effects in another sensory modality, said Prof. Debra Nystrom (English and Creative Writing).  With the inclusion this year of visual artists, the audience will have the opportunity of experiencing the multi-sensory effects of poetry, music and visual art all working together and responding to one another, to produce an aesthetic experience that appeals to multiple senses at once.
"It results in the effect of touching sound, for instance – or tasting color, smelling shape," Nystrom said.
Music lecturer Kelly Sulick, who also is collaborating on "Synesthesia," said the project allows students from different creative disciplines to come together to forge completely new works.
"By reaching out across disciplines, collaborators are able to invigorate the creative process and present something truly unique," Sulick said.
Next week's Tom Tom Founders Festival also marks the second year of Creative Collisions, a weeklong project that aims to see what can happen when artists, scientists, and entrepreneurs collaborate. Creative Collisions participants range from medical students to songwriters and filmmakers, from park planners to theater directors to coincidence researchers.
This year's participants will be assigned to one of five "collider teams" scheduled to be organized on April 11 at a "Future Forum" event held at the Paramount Theater. (Admission is free for the two-hour kickoff event, which is scheduled to begin at 6 p.m.)
The teams will have the rest of the week to design performance pieces around the Creative Collision theme, "Imagine C'ville 2025: The New Currency," and the  performances will be shared with the public on Saturday, April 16 at The Haven from 6-8 pm, also free of charge. This project is co-hosted by Juliet Trail (Special Assistant to the Dean, Arts & Sciences) and Bernard Hankins (Cypher), with additional steering committee support from Matthew Slaats (Bridge Progressive Arts Initiative) and Emma Terry (Office of the Vice Provost for the Arts). A video trailer for this year's Creative Collisions program is available online: https://virginia.box.com/s/p8ta5wko41yb4sy9b0ycwgwhw792r5dx
Additional information on Tom Tom events featuring Arts & Sciences faculty is available below:
Maker's Workshop: Build Your Own Synthesizer
When: 11 a.m. to 2 p.m., Saturday, April 16
Where: The Haven
http://tomtomfest.com/events/makers-workshop-build-synthesizer/
Peter Bussigel and Travis Thatcher from the McIntire Department of Music lead this hands-on workshop leading participants through the construction of their own small working synthesizers. The workshop is deal for beginners eager to learn more, but even experienced builders and musicians will have the opportunity to further explore modifications and circuit bending type applications of the workshop synth. Participants should be 12 and up; anyone under 18 must have an adult present during the workshop.
Space is limited, so participation will be capped at the first 15 people to sign up. This event is free, but participants must pay a $5 supplies fee.
University of Virginia's Creature Nights! Maker Club
When: 1:30 p.m. to 2:30 p.m., Saturday, April 16
Where: Lee Park
http://tomtomfest.com/events/uvas-creature-nights-maker-club/
Join students and stage production expert Steven Warner from the Department of Drama for an exhibition and discussion of various maker projects from the "Creature Nights!" Maker Club. The projects on display will range from an automated stage platform to custom circus stilts.
Creative Collisions
When: 6 p.m. to 8 p.m., Saturday, April 16
Where: The Haven
http://tomtomfest.com/events/creative-collisions/
Synesthesia
When: Noon to 2 p.m., Sunday, April 17
Where: Second St. Gallery
http://tomtomfest.com/events/synesthesia/