A&S Faculty Take Stage in 2018 Virginia Film Festival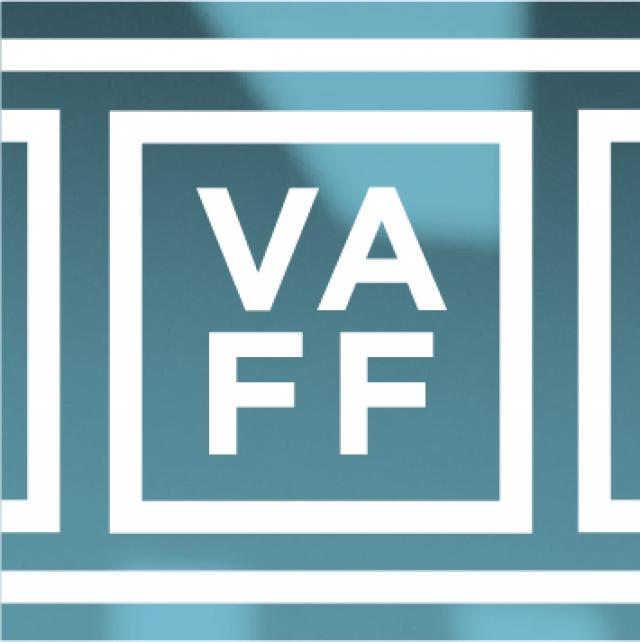 This year's Virginia Film Festival, beginning Nov. 1 and running through Nov. 4, will feature appearances from two-time Academy Award-winning actor Christoph Waltz, filmmaker and writer Peter Bogdanovich, director and producer Allen Hughes and activist Martin Luther King III.
The festival also includes a screening of several acclaimed short films by art professor Kevin Everson, as well as a free chamber music concert Saturday morning featuring faculty and student members of the Charlottesville Symphony. As in previous years, many other Arts & Sciences faculty will play key supporting roles in next weekend's festival, introducing films and participating in panel discussions following film screenings.
For a complete schedule of film screenings and information on remaining ticket availability, visit the VFF website.
Here is a list of scheduled VFF appearances by Arts & Sciences faculty and by other UVA faculty and staff members:
THURSDAY, NOV. 1
 
1968: The Year That Changed America
5 p.m. Thursday, Nov. 1, Culbreth Theatre
Nicole Hemmer (Miller Center) moderates a discussion with director Mark Herzog and political strategist Ron Christie about this four-part docuseries about the monumental shifts that occurred in the modern landscape of American politics in 1968. Through the use of never-before-seen archival footage, docuseries incorporates contemporary interviews with journalists, historians, and notable public figures, to parallel the political and social movements of the past with the present day.
Science Fair
6 p.m. Thursday, Nov. 1, Newcomb Hall Theatre
Delving into the lives of the teenagers responsible for future scientific and technological advancements, this documentary follows nine high school students from around the globe as they compete at the International Science and Engineering Fair. On their journey to win "Best in Fair" amongst 1,700 of the brightest teens from 78 different countries, these exceptional young men and women navigate rivalries, setbacks, and hormones. Highlighting the confusing purgatory between childhood and adulthood, the stories of these students demonstrate how science fairs cultivate the minds of some of the nation's most intelligent youth from many different backgrounds.
Features a panel discussion with Jennifer Chiu (Curry School) and Charlotte and Emily Keeley (The Boston Consulting Group), moderated by Charlottesville High School teacher Matthew Shields.
Hell in India (Gahim Fel Hend)
8:45 p.m. Thursday, Nov. 1, Newcomb Hall Theatre
When the Egyptian ambassador to India and his family are kidnapped, the Egyptian government is pressed to act quickly to rescue them and return them to Egypt in this 2016 feature film. The government assigns a special forces squad to the mission, and they travel to India to free the ambassador and his family. After arrival, however, it becomes clear that the hired special forces squad is in fact a band of blundering musicians wrongly selected for the task. Led by true special forces agents, the eccentric group seeks to free the ambassador and his family.
Introduction by Samhita Sunya (Middle Eastern & South Asian Languages & Cultures). Supported by the Institute for Humanities and Global Cultures and the Department of Middle Eastern & South Asian Languages & Cultures.
---
FRIDAY, NOV. 2
 
VR Filmmaking
2 p.m. Friday, Nov. 2, Common House
Mona Kasra (Drama) will host a conversation about the present and future of the rapidly evolving world of virtue-reality filmmaking with leaders in the field, including Malvina Martin, executive producer of the award-winning Black Dot Films. Black Dot Films recently earned multiple Webby Awards for its work on the acclaimed National Geographic miniseries, The Long Road Home. Martin also developed, produced, and directed the highly-successful launch of Facebook's 360 LIVE platform – the first live VR broadcast, which featured Neil deGrasse Tyson, streamed to millions of viewers.
Kevin Everson Short Films
2:45 p.m. Friday, Nov. 2, Violet Crown 5
From internationally renowned filmmaker and Cavaliers' Distinguished Teaching Professor Kevin Everson (Art) comes a selection of short films that combines historical observations with contemporary, socially-relevant narratives. This collection of films contains a broad scope of stories. Everson's films, richly abstracted and artfully constructed, are rare in their ability to find the extraordinary and theatrical in the ordinary and every day. Discussion with Everson and Claudrena Harold (History)
In the Last Days of the City (Akher Ayem El Madina)
3 p.m. Friday, Nov. 2, Alamo Drafthouse Cinema 5
Set in the year prior to the Arab Spring of 2010, this 2016 feature films depicts the struggles of a 35-year-old documentary filmmaker to complete a film capturing the spirit of his home, Cairo. Hearing of his difficulties, his friends send documentary footage from their own lives in Beirut, Baghdad, and Berlin. Khalid finds inspiration in their stories to embrace the beauty and difficulty of capturing the meaning of homeland, leaning into the personal and political to present an honest portrait of an unsettled city. 
Introduction by Maya Boutaghou (French). Supported by the Institute for Humanities and Global Cultures and the Department of Middle Eastern & South Asian Languages & Cultures.
Afghan Cycles
6 p.m. Friday, Nov. 2, PVCC Dickinson Center
Following members of the National Cycling Team in Kabul and young riders in the Bamiyan region, this documentary reveals the struggles experienced by these Afghan women on a daily basis. Riding despite the oppressive silencing of their voices, the female cyclists face discrimination, abuse, and death threats. Battling the current infrastructure, one particular cyclist must decide whether or not to flee to France to secure a better situation for her family. Overcome by dangerous circumstances and obstacles that impede their human rights, the women feel empowered by a sport that provides them with the sense of freedom.
Shilpa Davé (Media Studies) moderates a discussion with director Sarah Menzies.
Black in Blue
6 p.m. Friday, Nov. 2, Vinegar Hill Theatre
Examining the role of sports in integration, this documentary chronicles Nate Northington's breaking of the color line when he walked on to the University of Kentucky football field in the fall of 1967. (Before 1967, the American Southeastern Conference boasted a roster composed entirely of white athletes.) In the wake of a tragic accident that killed his roommate, fellow civil rights pioneer Greg Page, Northington fulfilled one of Page's ambitions: to play football alongside white athletes for his university.
Claudrena Harold (History) moderates a discussion with director Paul Wagner, Wilbur Hackett and Paul Karem. Supported by Office for Diversity and Equity and Office for Equal Opportunity and Civil Rights, the film is part of the "Race in America" series presented by James Madison's Montpelier and supported by the Virginia Commission for the Arts and the National Endowment for the Arts.
Divide and Conquer: The Story of Roger Ailes
8:15 p.m. Friday, Nov. 2, St. Anne's-Belfield School
Through the use of archival footage and interviews with people from all phases of Roger Ailes' life, this documentary maps the rise and fall of the founder of Fox News. Before #MeToo grew into a mass movement, Ailes was one of the first prominent media moguls to resign after accusations of sexual assault materialized. A long-time influencer of Republican politics, Ailes built a successful conservative news empire and contributed to the rise of media figures like Megyn Kelly, Sean Hannity, and Bill O'Reilly, all while perpetrating egregious acts against women in the workplace.
Siva Vaidhyanathan (Media Studies) moderates a discussion with the film's director, Alexis Bloom.
---
SATURDAY, NOV. 3
 
Family Day Short Films
10 a.m. Saturday, Nov. 3, Culbreth Theatre
UVA faculty, student and community members of the Charlottesville Symphony at the University of Virginia will offer an interactive chamber music concert at the start of this free, unticketed event. The hour-long collection of short films are a celebration of childhood packed with fantastic stories, breathtaking animation, and captivating characters. The live-action works of this collection deliver charming narratives, from a Southern fairytale set in Alabama to the struggle of five-year-old Beth to tend to all of the weak animals on her family's Pennsylvania farm. A funny and bittersweet coming-of-age story traces the drama of two girls having the same idea for their elementary school Halloween costume contest: Medusa. Enchanting animation and music tell the story of Lotte Reiniger, an often-unrecognized pioneer in the field of animation.
Following the films, from 11:15 a.m. to 12:45 p.m., the Charlottesville Symphony will offer a musical instrument petting zoo in the Helms Theater, providing children, "as well as adults who are young at heart," the chance to try their hand at many orchestral instruments. Faculty, student and community members of the symphony will be on hand to demonstrate the instruments, perform movie themes as requested, and assist attendees in trying the instruments.
Oblivion Verses
11 a.m. Saturday, Nov. 3, Newcomb Hall Theatre
After discovering the body of an unknown woman killed during protest, an elderly caretaker of a remote morgue embarks on a magical journey to give her a proper burial. Possessing a remarkable memory, he meets others struggling with loss along the way that assist in his efforts to complete the ritual before the militia returns. Supported by the Department of Middle Eastern and South Asian Languages and Cultures, the film provides a reflection on the politics of memory, emphasizing the necessity of remembering as an act of resistance. 
Anne Garland Mahler (Spanish) moderates a discussion with writer-director Alireza Khatami and Pardis Minuchehr (MESALC).
Bob Le Flambeur
11 a.m. Saturday, Alamo Drafthouse Cinema 5
In this 1956 noir gangster film that influenced the rise of French New Wave cinema and later heist films, former bank robber and acclaimed gangster Bob Montagné is living in a dreary Parisian apartment in the neighborhood of Montmartre, making a living through petty gambling. Bob decides to perform a final grand heist at the Deauville casino during Grand Prix weekend when the vaults will be full. His plan is going well until word gets out to Inspector Ledru of the Paris Police Department and it seems that all eyes are on Bob.
Alison Levine (French) moderates a discussion with film historian Antoine de Baecque.
Another Slave Narrative
Noon Saturday, Nov. 3, Jefferson School African American Heritage Center
Supported by the Office for Diversity and Equity, this short film showcases performances of the original transcripts of the interviews of former slaves by the Federal Writers' Project in the 1930s. Of the more than 2,300 former slaves interviewed, nearly all were at least 80 years old and many were older than 120.
John Mason (History) moderates a discussion with director Michelle Jackson.
Kinesthetic Montage Hong Kong
Noon Saturday, Nov. 3, Violet Crown 4
Supported by the School of Architecture, this film is the result of a one-week immersion into Hong Kong's cityscape, offering a poetic and critical reflection on Hong Kong's unique spatial qualities. Hong Kong's thriving film culture is a direct product of the physical reality of the city. As a built fabric under continuous transformation, Hong Kong's urban spaces are comprised of a complex network of walking paths that emerge in the intersection between pedestrian infrastructure, public transport systems, and architecture. 
Esther Lorenz (Architecture) moderates a discussion with the filmmakers. This is a free, unticketed event.
An Indian Father (Bir Baba Hindu)
2 p.m. Saturday, Nov. 3, Alamo Drafthouse Cinema 5
In this Turkish Bollywood-style musical comedy, Fadil, a fierce and renowned Turkish mobster, falls in love with his yoga instructor, Gundhi. When Gundhi is kidnapped from Fadil's mansion, he sets out on a journey to save her and win her heart, but the situation is complicated by the fact that Gundhi's mother is tied the mob in India. Fadil enlists the help of his friend Hulusi, and the two find themselves involved in a number of mishaps and adventures in the lively streets of India on their quest to get the girl.
Chris Gratien (History) will introduce the film, supported by the Institute for Humanities and Global Cultures and the Department of Middle Eastern & South Asian Languages & Cultures.
Free Solo
2:15 p.m. Saturday, Nov. 3, St. Anne's-Belfield School
Free-solo climber Alex Honnold is determined to achieve his lifelong dream: climbing the 3,200-foot El Capitan in Yosemite National Park. Challenging himself to reach the top of the world's most famous rock without rope, Honnold tests his body and beliefs on a quest to triumph over the impossible. When Honnold falls in love, his focus is threatened, opening the way to injury and setbacks. The intimate portrait of the climber captures deeply human moments that break apart his armor of invincibility.
William Wylie (Art) is scheduled to introduce the film, supported by the Office of the Provost & the Vice Provost for the Arts, and Vice Provost for Academic Outreach.
AMÉRICA
2:30 p.m. Saturday, Nov. 3, Violet Crown 5
When called upon to take care of their 93-year-old grandmother, three brothers from Colima, Mexico, realize that the activities they take for granted become increasingly challenging with old age. Following the arrest of their father, the boys affectionately look after their grandmother América, while attempting to get him released from prison. Acknowledging that engaging their grandmother in adolescent pastimes might only serve their benefit, the brothers reflect on the reality of human finitude. They strengthen their unconditional bond and gain newfound wisdom as they navigate complicated family issues and juggle their new responsibilities. 
Discussion with Tim Short (Medicine) and Cathy Campbell (Nursing).
Charlottesville
4 p.m. Saturday, Nov. 3, Paramount Theater
This documentary revisits the tragic events of August 11 and 12, 2017 to grapple with the difficult question of how such hateful acts could have occurred in modern America. Now over a year since the violent white supremacists' demonstrations, this gripping two-hour feature provides an in-depth examination of Charlottesville in the wake of shocking racial strife, religious bigotry, government blunders, and political equivocation. Through the use of first-hand accounts by victims and witnesses harrowing accounts of each individual's journey to overcoming the violence and terror that overtook Charlottesville are explored.
This event features a community address by Martin Luther King III, followed by a discussion moderated by Larry Sabato (UVA Center for Politics). Advance tickets are no longer available, but tickets may be available at the door.
Looking for Oum Kulthum
4 p.m. Saturday, Nov. 3 Newcomb Hall Theatre
An Iranian filmmaker living in exile, Mitra has long yearned to make a film about the legendary Egyptian singer Oum Kulthum. As Mitra works to capture Oum Kulthum's artistic accomplishments and personal trials, she begins to discover the interconnectedness between Oum Kulthum's life and her own. Just as Oum Kulthum did, Mitra must make many sacrifices in order to become a successful female artist in a male-dominated society.
Introduction by Samhita Sunya (MESALC); supported by the Institute for Humanities and Global Cultures and the Department of Middle Eastern & South Asian Languages & Cultures.
Rich Kids
4:15 p.m. Saturday, Nov. 3, Violet Crown 4
Matías is a bright teenager whose family struggles with harsh financial troubles. When he discovers "Los Ricos", a wealthy family, are out of town, Matías breaks into their mansion where he and his friends spend an afternoon basking in the good life. The party is soon disrupted when a trouble-making relative shows up uninvited. Loyalties are then pushed to the breaking point as Matías's desire for power in the house rises. Set over a period of less than 24 hours, Matias grapples with the realities and consequences of living in a community ravaged by the wealth gap and income inequality. 
Discussion with director Laura Somers, moderated by Shilpa Davé (Media Studies).
An Acceptable Loss
5:30 p.m. Saturday, Nov. 3, St. Anne's-Belfield School
When former U.S. security advisor Elizabeth "Libby" Lamm leaves politics to pursue a university teaching position, damaging details of her past emerge, jeopardizing her professional future.  Amid scandal, U.S. President Rachel Burke and her Chief of Staff pressure Libby to remain loyal to their administration. Libby's path to redemption is complicated by a young, mysterious student stalking her. Knowledge of Rachel's cunning tactics and the chief of staff's unyielding allegiance to the presidency force Libby to question the lengths to which her former associates are willing to go to maintain their political status. 
Discussion with writer-director Joe Chappelle, producer Colleen Griffen, and Todd Sechser (Politics), moderated by Barbara Perry (Miller Center).
Jason and Shirley
6:30 p.m. Saturday, Nov. 3, Vinegar Hill Theatre
In response to Shirley Clarke's 1967 Portrait of Jason, filmmaker Stephen Winter offers an imaginative look into the making of the documentary. Based on Clarke's original 12-hour film shoot in her Chelsea Hotel apartment, Winter digs into the complicated power dynamics of the relationship between the documentarian and Jason, a gay Black man. A hybrid of drama, fantasy, and documentary, the film exposes the heightened emotions and power struggles that arose as a part of Shirley Clarke (Sarah Schulman) and Jason Holliday's (Jack Waters) artistic process. 
Discussion with director Stephen Winter, moderated by Kwame Otu (Carter G. Woodson Institute), supported by UVA Black Queer Cinema Series and Office for Equal Opportunity and Civil Rights.
Road to Kabul
7:15 p.m. Saturday, Nov. 3, Violet Crown 6&7
In this 2012 Moroccan film, four unemployed Moroccans set out for Holland after suffering harassment from a crooked former cop. They collect enough money to send one of the group members, Hmida, to the Netherlands, but following a series of unexpected events, Hmida winds up in Afghanistan instead. In search of Hmida, the three remaining friends receive help from an Afghan child and a mysterious American soldier. Throughout their adventures, the group quickly discovers the moral that two fools walking will always go further than one man standing still. 
Introduction by Samhita Sunya (MESALC), supported by the Institute for Humanities and Global Cultures and the Department of Middle Eastern & South Asian Languages & Cultures.
Gurrumul
7:30 p.m. Saturday, Nov. 3, Jefferson School African American Heritage Center
Praised by audiences around the world, indigenous artist Geoffrey Gurrumul Yunupingu was considered one of the most prominent vocal artists to ever emerge from Australia. Blind from birth, Gurrumul found his voice through music. Amidst living a traditional Yolngu life, Gurrumul utilized his musical ability to inspire his Elcho Island community in far North East Arnhem Land. When his breakthrough album 'Gurrumul' was released, artists around the world started to embrace the enigmatic talent and his music. Carrying on Gurrumul's legacy, this documentary offers a glimpse into the cultural and ceremonial lifestyle that informed the singer's musical artistry. 
Discussion with shorts director Ishmael Marika and Wukun Wanambi (The Mulka Project), moderated by Henry Skerritt (Kluge-Ruhe Aboriginal Art Collection).
Same God
8:30 p.m. Saturday, Nov. 3, PVCC Dickinson Center
This documentary follows the journey of Larycia Hawkins, now an associated faculty member in the College's Department of Politics. In 2015, she was a political science professor at Wheaton College, and she wanted to show her support for Muslim women in the midst of a political climate that was overwhelmed with anti-Muslim rhetoric. Hawkins posted a photo of herself in a hijab on Facebook, asserting that Christians and Muslims worshipped the same God. Within days, Wheaton's Provost suspended Hawkins, eventually moving to terminate her tenure. The film explores the polarization taking place within the evangelical community over issues of race, Islam, and religious freedom. 
Discussion with director Linda Midgett and Larycia Hawkins (Politics), moderated by Kurtis Schaeffer (Religious Studies) and supported by UVA's Religion, Race & Democracy Lab.
El Angel
9 p.m. Saturday, Nov. 3, Newcomb Hall Theatre
In this 2018 Argentine film, Carlitos, a 17-year-old with a baby face and movie star swagger, discovers his true calling: to be a thief. When he meets Ramon at his new school, Carlitos is immediately drawn to him and starts showing off to get his attention. Together, they embark on a journey of discovery, love, and crime. After killing becomes a random off-shoot of Carlito's thievery, he is dubbed "The Angel of Death" in the press because of his angelic appearance. Based on a true story in Buenos Aires, Argentina, Carlitos is believed to have committed more than 40 thefts and 11 homicides. This film was selected as Argentina's entry for Best Foreign Language Film at the 91st Academy Awards. 
Introduction by Rebecca Malaret (UVA, Virginia Film Festival).
---
SUNDAY, NOV. 4
 
Day Shall Dawn (Jago Hua Savera)
11 a.m. Sunday, Nov. 4, PVCC Dickinson Center
Restored with the help of the Nauman Taseer Foundation after being lost for decades, this 1958 Pakistani film delves into the primitive lifestyle of the Bengali people of Shaitnol, a remote village isolated from modern civilization. Free from the cross currents that invade life in towns and bustling cities, several fisherfolk aspire to own and possess a boat as a signifier of maintaining independence and prosperity. Originally out of circulation because of censure by the Pakistani government, Anjum Taseer resurrected the film in 2010 to showcase his father's pioneering effort to highlight the undaunted, undefeated spirit of these Bengali fishermen. 
Introduction by Mehr Farooqi (MESALC), supported by the Institute for Humanities and Global Cultures and the Department of Middle Eastern & South Asian Languages & Cultures.
Into the Okavango
11 a.m. Sunday, Nov. 4, Culbreth Theatre
In an effort to save the Okavango Delta, a World Heritage site in Africa, a conservation biologist plans a four-month expedition to explore the unknown landscape spanning 125,000 square miles. With the help of a young scientist and a river bushman, Steve Boyes forms an expert team that travels to the threatened wilderness, which serves as a vital water source for more than 1 million people and contains a variety of endangered species. With the hopes of investigating the vulnerable ecosystem to fulfill preservation efforts, the explorers experience unanticipated setbacks throughout the process of recording dozens of groundbreaking scientific discoveries. 
Discussion with writer-director Neil Gelinas, moderated by Karen McGlathery (Environmental Sciences). Supported by University Programs Council, UVA Arts: supported by the Office of the Provost & the Vice Provost for the Arts, and Vice Provost for Academic Outreach.
Inside Job
1:30 p.m. Sunday, Nov. 4, Vinegar Hill Theatre
In 2008, the United States saw the worst financial crisis since the Great Depression. Millions of people lost homes and jobs in a financial meltdown that extended far beyond the nation's borders, leaving the global economy unstable. Ten years later, the after-effects still linger. Filmmaker Charles Ferguson (No End in Sight) traces the corrosive relationships, corrupt practices, and private greed that led to a banking collapse of international proportions. Through research and interviews with major financial insiders, politicians, and journalists, Inside Job stresses the importance of restoring honesty and stability to our financial system, and of holding accountable those who corrupted it. 
Discussion with Julia Mahoney (School of Law), David Chapman (McIntire School of Commerce), Mark Schwartz (Politics), moderated by Steve Horan (CFA Institute)
Long Day's Journey Into Night
1:45 p.m. Sunday, Nov. 4, Alamo Drafthouse Cinema 5
Nothing is quite as it seems in this reimagined, dream-like film noir. Returning to his hometown of Kaili after more than a decade has past, Luo Hongwu cannot escape the troubling memories of his former life. After visiting his father's home, he finds an old photograph of a woman he once loved. Luo is tormented by the recollections of the beautiful woman he left behind. In his quest to find the location of this mysterious woman, the past and present intersect and alter leaving Luo to wonder what is real and what is imaginary.
Introduction by Charles Laughlin (East Asian Languages, Literatures & Cultures).
Circles
2 p.m. Sunday, Nov. 4, Violet Crown 5
After being displaced by Hurricane Katrina, Eric Butler moves to Oakland, California, in an impassioned effort to mentor troubled minority youth. The documentary reveals Eric's no-nonsense approach to counseling for vulnerable Black and Latinx teenagers and reimagines standard approaches to school discipline. Butler's restorative justice movement replaces sudden suspensions and expulsions with intimate and honest mentorship. By creating an open space for conversation, at-risk students are able to build trust and realize their potential. After his own son is arrested, Butler reevaluates his responsibilities as both father and teacher to be the leader that he never had growing up. 
Discussion with director Cassidy Friedman, subject Eric Butler, and restorative justice coordinator Steven Thomas, moderated by Catherine Bradshaw (Curry School). Supported by IX Art Park and the Office for Equal Opportunity and Civil Rights.
The Providers
2 p.m. Sunday, Nov. 4, Jefferson School African American Heritage Center
In rural America, many people struggle to find adequate access to healthcare. Set in northern New Mexico, The Providers documents the trials of three healthcare providers facing ongoing physician shortages and a crippling opioid epidemic. The doctors work at El Centro, a group of safety-net clinics that cover 22,000 square miles and offer their services to all patients, regardless of ability to pay. Intertwining the personal struggles of the physicians with those of their patients, the documentary reveals the transformative power of relationships between healthcare providers and their marginalized patients. 
Discussion with director Anna Moot-Levin, moderated by Dayna Matthew (School of Law). Supported by Office for Equal Opportunity and Civil Rights.
Seats at the Table
2 p.m. Sunday, Nov. 4, Newcomb Hall Theatre
UVA Russian literature scholar Andrew Kaufman has taught the acclaimed class Books Behind Bars: Life, Literature, and Leadership since 2010. Each week, students travel to a maximum-security juvenile correctional center to study Russian literature with incarcerated young people. Using the literature of Tolstoy and Dostoyevsky as a prism through which to share the stories of their lives, classmates—both UVA students and correctional center residents—convey their most intimate human experiences. As students break down their preconceptions about one another, they establish meaningful relationships, and are transformed by their discovery of shared humanity in such an unexpected place. 
Discussion with subjects from the film, Andrew Kaufman (Slavic Languages & Literatures), and Andrew Block (Virginia Department of Juvenile Justice), moderated by director Chris Farina.
If Beale Street Could Talk
4 p.m. Sunday, Nov. 4, Paramount Theater
In this film adaptation of the James Baldwin novel, Academy Award-winning director Barry Jenkins depicts a 1970s Harlem love story. Bride-to-be Tish reflects on the momentous events that strengthened the bond between her and her fiancé Fonny. After Fonny is falsely accused of a crime, the long-term plan for the childhood friends turned lovers is derailed. Unfairly torn from each other, the black couple's future is challenged in the face of a broken justice system. 
Introduction by Maurice Wallace (English/Carter G. Woodson Institute).
Ocean Cities: Exploring Our Connection to the Sea
4:30 p.m. Sunday, Nov. 4, Violet Crown 4
In this era of climate change and sea level rise, how can coastal cities innovate and connect to the oceans they border? A documentary co-directed by and featuring UVA  architecture professor Tim Beatley, Ocean Cities explores urban projects across the globe representing the new green movement, including an effort to combat sea level rise in Amsterdam and Rotterdam. Discussion with director Tim Beatley (School of Architecture).
Shoplifters
5 p.m. Sunday, Nov. 4, Newcomb Hall Theatre
In this Japanese film, Osamu Shibata and his son Shota are on a shoplifting expedition trying to make money for their starving family when they come across a shivering young girl, Juri, and bring her home to their family. Osamu's wife doesn't think they can afford to take the girl in, but her heart softens when she notices burn marks on the girl's arm. When the police begin to investigate Juri's disappearance, the family renames her Rin, disguising her with a haircut, and teaching her to shoplift with them. While they may pass as an average middle-class family, long-hidden dark secrets reveal that nothing is what it seems. This film was selected as Japan's entry for Best Foreign Language Film at the 91st Academy Awards. 
Introduction by Miyabi Goto (East Asian Languages, Literatures & Cultures).
Feast of the Epiphany
5 p.m. Sunday, Nov. 4, Violet Crown 5
Abby hosts a get-together for a group of old friends. Their conversations, at times superficial, take on a performative nature, and tensions between the friends are palpable. The focus then suddenly switches to a quiet farm in upstate New York, where owner Jody Bolluyt embraces her love of the outdoors and inspires her employees with daily poetry readings. Through talking-head interviews, she shares her passion for her labor and the business of agriculture. A hybrid between narrative and documentary, Feast of the Epiphany delivers a compelling and challenging portrait of community and day-to-day life. 
Discussion with co-directors Michael Koresky, Jeff Reichert, and Farihah Zaman, moderated by Wesley Harris (UVA/Virginia Film Festival).