In Memoriam: Biomedical Ethics Professor John D. Arras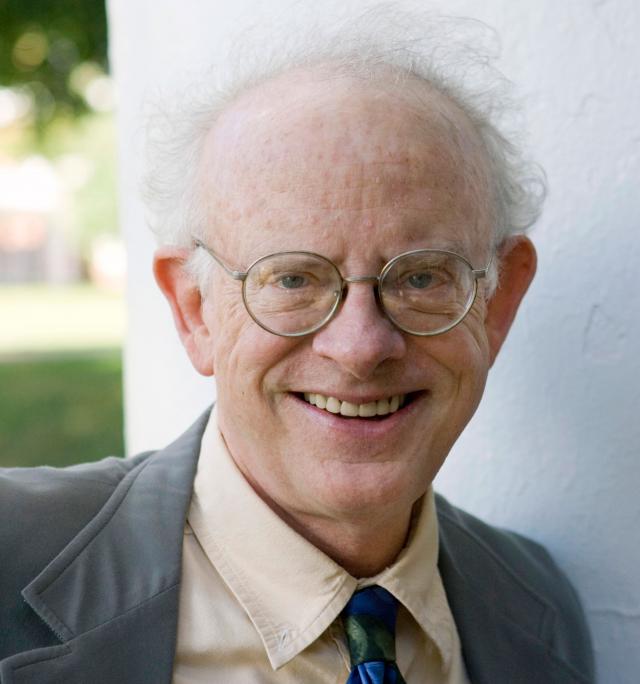 Dan Addison / University Communications
John D. Arras, Porterfield Professor of Biomedical Ethics and Professor of Philosophy and Public Health Sciences at the University of Virginia, died Monday in Galveston, Texas. Arras, 69, also was affiliated with the Center for Biomedical Ethics and Humanities in the School of Medicine.
Arras and his wife were on a spring break vacation on Sunday when he suffered a stroke. He was taken to the University of Texas Medical Center, where he died the next day.
A memorial service will be held March 18 at 3 p.m. in the Newcomb Hall Ballroom. Interment will be private.
"For the past couple of decades, U.Va. has been one of the best places in the world to study bioethics," Talbot Brewer, chair of the philosophy department, wrote in an email. "This is due in no small part to John, who has directed the undergraduate bioethics program since he arrived in 1995." 
The author of scores of articles in bioethics, he also co-edited "Ethical and Regulatory Aspects of Human Subjects Research," "Ethical Issues in Modern Medicine" (in its eighth edition) and "Bringing the Hospital Home."
His recent research interests included assisted suicide, public health ethics, research on human subjects, theories of global justice and the social determinants of health, and methods of practical ethics.
Arras was serving on the White House Commission for the Study of Bioethical Issues, which has focused on a range of topics, including synthetic biology, research ethics and whole genome sequencing. The commission issued a report just a few weeks ago on how the U.S. should respond to global health outbreaks, such as Ebola.
Appointed in 2010, Arras was the second U.Va. faculty member to serve on a presidential bioethics commission. The first, James Childress, the John Allen Hollingsworth Professor of Ethics, a professor of medical education and director of U.Va.'s Institute for Practical Ethics and Public Life, was appointed by President Clinton in 1996 to the National Bioethics Advisory Commission.
"John was a lively and stimulating colleague, a splendid teacher and an excellent scholar, as well as a lot of fun," Childress said. "Our loss is great, our memories wonderful."
Arras was a longtime fellow and former board member of the Hastings Center, the nation's preeminent research institute in bioethics. He consulted regularly at the National Institutes of Health in Bethesda, Maryland, was a founding member of the ethics advisory board of the Centers for Disease Control and Prevention in Atlanta and served on the March of Dimes National Ethics Committee. He was also a longtime hospice volunteer.
The U.Va. Alumni Association honored him in 2005 with its Distinguished Professor Award for teaching, research, and contributions to student life, and in 2006 he received an Outstanding Faculty Award from the State Council of Higher Education for Virginia. 
"On Grounds he was known for his tireless and inspired work as an educator," Brewer said. "He was beloved by his students. … Wherever he went, John brought with him his unique combination of wry wit, enthusiasm for the craft of thinking and keen sense of justice. His death is a great loss for U.Va., for the philosophy department and for the field of bioethics."
In a spring 2014 feature in the University of Virginia Magazine, Arras talked about his interaction with students: "I see myself as being in the business of helping students become who they are going to become. I love being around young people, prodding them, arguing with them. There is a Socratic element to it, an intense connection between the teacher and student. It's a kind of secular blessedness, to love what you do over a very long stretch of time. That's as good as it gets."
Prior to his move to U.Va. in 1995, Arras was for 14 years associate professor of bioethics at the Albert Einstein College of Medicine-Montefiore Medical Center and adjunct associate professor of philosophy at Barnard College in New York.
He was a Peace Corps volunteer in Sierra Leone in 1969 during his graduate program at Northwestern University, earning his Ph.D. in philosophy in 1972. He graduated from the University of San Francisco with a bachelor's degree in philosophy and French and attended the Institute of European Studies at the University of Paris (Sorbonne).
Arras is survived by his wife of 47 years, Liz Emrey; their two daughters, Marina Wright and Melissa Emrey-Arras; his sons-in-law, Jeffrey Wright and Mark Hickernell; and his five grandchildren: Luke, John, Grace, Gabriel and Alex. He also leaves behind his brother, Ernest Arras; his sister, Barbara Scruggs; and other relatives.
In lieu of flowers, donations can be made to the Hospice of the Piedmont in Charlottesville.