Memory Project of the Democracy Initiative Building Momentum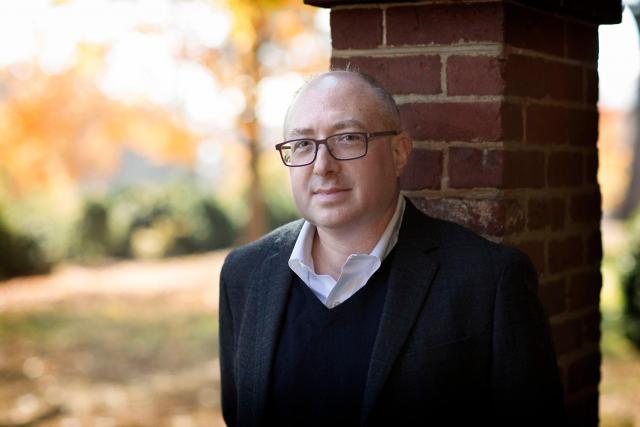 Dan Addison / University Communications
On Tuesday, Dec. 10, the College of Arts & Science's Democracy Initiative took another step forward with the debut of its Memory Project's web site. The site will serve an important role as the virtual home for the Project as it builds toward its formal launch in the fall of 2020.
 
In the shadow of the right-wing violence that came to Charlottesville in August of 2017, the legacies of slavery in the United States and the problematic history of Charlottesville and UVA, the Memory Project's objective is to explore the role memory plays in how individuals and communities create identity. The Project's site will help promote participants' research and create opportunities for public engagement to address issues of public memory and their impacts on politics and policy.
 
"I want the web site to be a resource for people who are interested in the activities of the Memory Project, but I'd also like it to be a clearinghouse for information about memory and memory studies events that are taking place at UVA and around Charlottesville," says Jeffrey Olick, William R. Kenan, Jr. Professor of Sociology and History and Chair of the Sociology Department at the University of Virginia, Co-President of the Memory Studies Association and director of the Memory Project. It's a place to go, Olick explains, for anyone who wants to be involved.
 
The Project is part of UVA's Democracy Initiative which aims to bring together scholars from a variety of disciplines, experts and government leaders to study and advance the prospects of democracy around the world.