A&S Playing Key Roles in 2017 Virginia Film Festival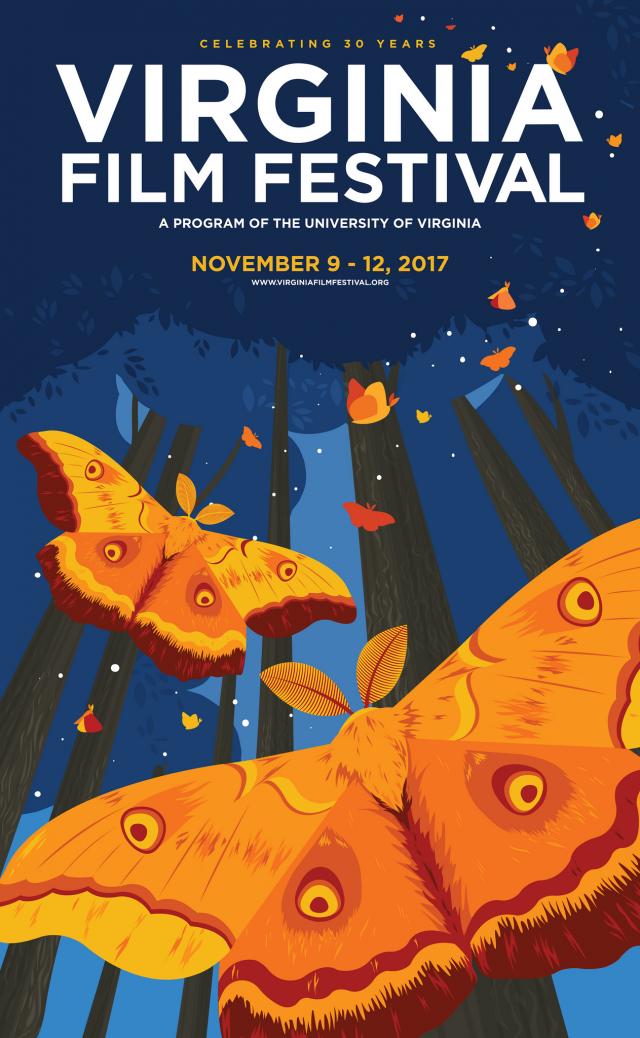 This year's Virginia Film Festival, beginning Nov. 9 and running through Nov. 12, will feature appearances from acclaimed filmmaker Spike Lee, actor/director William H. Macy introducing his new film, and UVA alumna and Hidden Figures author Margot Lee Shetterly.
The festival also includes a screening of a new film by McIntire Department of Art faculty member and internationally renowned filmmaker Kevin Everson, as well as a short film in collaboration with Claudrena Harold, a professor of history. ,As in past years, many other Arts & Sciences faculty will play key supporting roles in next weekend's festival, introducing films and participating in panel discussions following film screenings.
For a complete schedule of film screenings and information on remaining ticket availability, visit the VFF website.
Here is a list of scheduled VFF appearances by Arts & Sciences faculty and by other UVA faculty and staff members:
THURSDAY, NOV. 9
The Science of Pixar
3:30 p.m. Thursday, Nov. 9, Newcomb Hall Theater
Tony DeRose, Senior Scientist and Lead of the Research Group at Pixar Animation Studios, will present a free master class on physical simulation and the mathematics of surface modeling that he has developed for Pixar. In addition to his advanced work in computer animation, DeRose is an inspiring educator who has undertaken a number of initiatives to make math, science, and engineering available to wide audience. He will be joined by Sara Maloni (Mathematics) and Earl Mark (School of Architecture).
This free event is supported by the Department of Mathematics and the School of Architecture.
---
The Vietnam War
6 p.m. Thursday, Nov. 9, Newcomb Hall Theater
Presented by the Miller Center, co-director Lynn Novick joins Stephen Cushman (English) and Marc Selverstone (Miller Center) for a discussion of Novick and Ken Burns' recent 10-part, 18-hour documentary film series. Utilizing digitally remastered archival footage and audio recordings from inside the Kennedy, Johnson, and Nixon administrations, the series serves as a platform for a national discussion about what happened during the Vietnam War and what lessons are to be learned. 
---
Film Stars Don't Die in Liverpool
6:30 p.m. Thursday, Nov. 9, Culbreth Theatre
Divulging the vibrant affair between Peter Turner (Jamie Bell) and the legendary Academy Award-winning actress Gloria Grahame (Annette Bening) in 1978, the film follows the growth of a passionate relationship between two like-minded souls.
Introduction by Shilpa Davé (Media Studies).
---
Oh Lucy!
9 p.m. Thursday, Nov. 9, Culbreth Theatre
Middle-aged office worker Setsuko is living a bleak life with few friends and even fewer opportunities in this Japanese film. At the urging of her young niece, Setsuko signs up for an English class run by an unconventional expat, who teaches the language through role-playing games in which the students adopt an American persona – Setsuko becomes "Lucy."  Emboldened by her new alter ego, Setsuko gains the courage to say and do things she normally would not, although the "new" Setsuko is often cruel to her coworkers. When her teacher and niece run off to California, Setsuko sets off on a journey to find them and to come to terms with her own identity. 
Discussion with producer and Adrenaline Film Project mentor Han West, moderated by Shilpa Davé (Media Studies).
---
The Lears
9:15 p.m. Thursday, Nov. 9, Newcomb Hall Theater
World-renowned architect Davenport Lear (Bruce Dern) summons his dysfunctional children to a weekend family retreat to test their love. Set in of one of Davenport's signature architectural masterpieces, a quirky black comedy emerges in this modern-day derivative of Shakespeare's classic King Lear. Davenport announces he will marry his younger personal assistant, setting off an explosive round of humorously devious behavior. Each of his children vies for his favor, consumed by self-interest, greed, and jealousy. 
Mark Edmundson (English) moderates a discussion with actor Anthony Michael Hall, writer-director Carl Bessai, and producer Irwin Olian.
---
FRIDAY, NOV. 10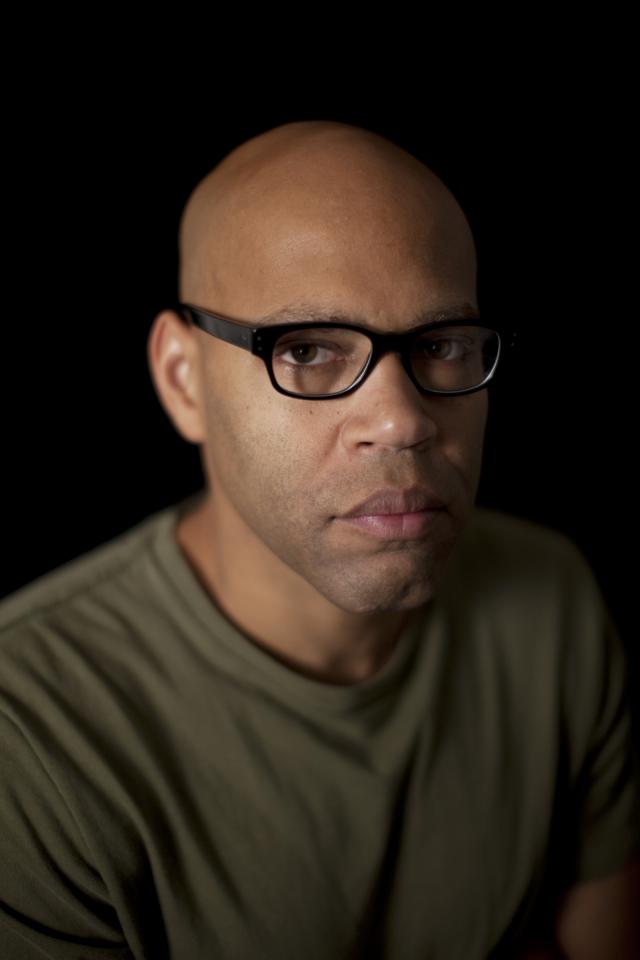 Tonsler Park
1 p.m. Friday, Nov. 4, Violet Crown A (Downtown Mall)
Internationally renowned artist and filmmaker Kevin Jerome Everson (Art) uses 16mm black-and-white film to observe the democratic process as it unfolded across Charlottesville voting precincts on Nov. 8, 2016. The film provides a portrait of the working-class African-American public officials who ran the polls, enabling citizens to vote in a democracy that has systematically abused them. The camera lingers over ordinary people as they mill about, unsuspecting of the election results and the tragic events that are to come. 
Discussion with Everson and Claudrena Harold (History).
Preceded by How Can I Ever Be Late, Everson and Harold's short film about African American students at UVA greeting Sly and the Family Stone at the airport in 1973. Getting Stone on stage was no easy feat, but the two students responsible for transporting the superstar performer to the venue pulled off the task with humor, ingenuity, and grace.
---
Bending the Arc
3 p.m. Friday, Nov. 10, Newcomb Hall Theater
An extraordinary team of doctors and activists work to save lives in a rural Haitian village. Through interviews and on-the-ground footage shot in the midst of a deadly epidemic, directors Kief Davidson and Pedro Kos are immersed in the 30-year struggle of these fiercely dedicated people as they fight ancient diseases. These activists must scrape together funding with the lives of their friends on the line, face scorn and hostility from the global health establishment, and suffer heartbreaking mistakes from their own lack of experience. Their effort grows into a global battle in the halls of power for the right to health for all. 
Discussion with Joia Mukherjee, Rebecca Dillingham (Department of Medicine, Infectious Diseases, UVA) and Derek Brown (Peace Appeal Foundation).
Supported by the Center for Global Health and the University Programs Council.
---
Tell Them We Are Rising: The Story of Black Colleges and Universities
6:30 p.m. Friday, Nov. 10, Newcomb Hall Theater
Capturing an essential chapter of the American narrative, Stanley Nelson and Marco Williams' documentary examines the Historically Black Colleges and Universities (HBCUs) that form the core of the African American community. Educating and cultivating leaders in every field, HBCUs were instrumental to the formation of protest movements across the United States. Highlighting personal accounts alongside archival footage, the film celebrates the legacy of HBCU's nurturing of African American voices and advancing justice in America. 
Discussion with co-director Marco Williams and Beverly Adams (Arts & Sciences).
Supported by the Office for Equal Opportunity and Civil Rights and the Office for Diversity and Equity.
---
The Twinning Reaction
7:15 p.m. Friday, Nov. 10, Vinegar Hill Theatre
Exploring the long-term effects of a tragically failed human research experiment from the 1960s, the film gives voice to twins and triplets who were secretly split up in infancy for a nature versus nurture study. Separated at the Louise Wise Services adoption agency and studied by psychoanalysts for decades, the documentary tells the stories of four sets of identical twins and their attempts to reunite.
Discussion with director Lori Shinseki and Eric Turkheimer (Psychology), moderated by Paul Wagner (Drama).
---
SATURDAY, NOV. 11
Composer Symposium
12:15 p.m. Saturday, Nov. 11, Violet Crown C (Downtown Mall)
This free panel discussion will focus on the art of composing music for film, featuring composers Charlie Barnett and Matthew Marshall (Drama). Barnett's scores have appeared in more than 900 television and theatrical films. His work in documentary film has won awards including the Cine Golden Eagle for his work on National Geographic's Tibet's Hidden Kingdom, a Peer Award for The Discovery Channel's Raising the Mammoth and Emmy nominations for Holocaust: The Untold Story and Cosmic Journey for A&E. Marshall is a screenwriter, film lecturer and composer who teaches courses on film criticism and history at the University of Virginia and Hollins University. Marshall has been composing and performing live music accompaniment to classic silent films for more than 15 years now. 
---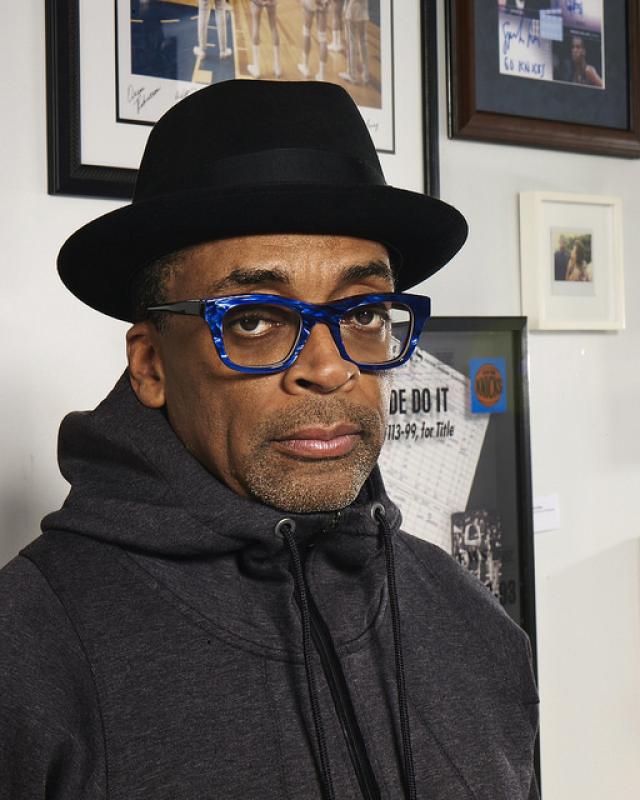 Virginia Film Festival
4 Little Girls
3 p.m. Saturday, Nov. 11, Paramount Theater (Downtown Mall, SOLD OUT)
Director Spike Lee (Malcolm X, Do the Right Thing) uses archival footage and interviews with family, historians, politicians, and newsmen in this Academy Award-nominated documentary to craft the grim tale of Sept. 15, 1963, when four black girls in their early teens were murdered in their Sunday school class when a bomb exploded at the 16th Street Baptist Church in Birmingham, Alabama. This domestic terror attack changed the national conversation around the Civil Rights Movement, awakening the United States to the presence of hate that was preventing integration.
Maurice Wallace (English/Carter G. Woodson Institute) moderates a discussion with director Spike Lee in a sold-out event presented by James Madison's Montpelier and supported by UVA's Office for Equal Opportunity and Civil Rights, the Office for Diversity and Equity, and HBO.
---
Serenade for Haiti
3:30 p.m. Saturday, Nov. 11, Newcomb Hall Theater
Capturing a rare look at a country scored by poverty and political strife, this documentary recounts the resilience of the Sainte Trinité Music School community. When a catastrophic earthquake destroyed the school in 2010, traumatized faculty members and students united to find solace through the power of classical music. Footage of the children immersed in the rich musical heritage they have inherited chronicles how the community adapts, rebuilds, and remains hopeful about the future. Debuting the work of Haiti's notable composers, the documentary ventures deep into the streets of Port-au-Prince to provide insight into a widely misunderstood country. 
Marlene Daut (Carter G. Woodson Institute for African-American and African Studies) moderates a discussion with director Owsley Brown and Diane Hoffman (Curry School of Education).
---
Happy End
5:30 p.m. Saturday, Nov. 11, Violet Crown B (Downtown Mall)
Ignorant to the miserable conditions of the refugee camps in a neighboring town of Calais, a bourgeois family living in Northern France experiences a series of setbacks. Exposing family dysfunction and drama, Eve Laurent discovers that her mother has overdosed on pills and has no choice but to move in with her estranged father. In a household of secrets, every member of the Laurent family contributes the ongoing mystery. 
Introduction by William Little (Media Studies).
---
SUNDAY, NOV. 6
The Samaritans
Noon, Sunday, Nov. 12, Newcomb Hall Theater
A snarky, scripted series centered on the absurdities of a dysfunctional, fictitious non-governmental organization (NGO) called Aid for AidTM, The Samaritans is a satire that goes where no other mockumentary has gone before. In the Kenya field office, the cosmopolitan staff deals with the misguided demands and decisions of their UK headquarters while navigating hopeless inept local bureaucracies. The white westerners fail to see the failures of their leadership, but all their work is nonetheless conducted under the guise of 'Saving Africa.' The bumbling team must apply for the largest grant in the organization's history. 
Ellen Bassett (School of Architecture) moderates a discussion with writer-producers Hussein Kurji and Salim Keshavjee.
---
The Immigrant
2 p.m. Sunday, Nov. 12, PVCC Dickinson Center
A special 100th anniversary screening of Charlie Chaplin's classic film, featuring Chaplin in one of his most famous roles – as an immigrant who endures a challenging voyage only to face even more trouble when he gets to America. This program will also feature two more of Chaplin's most beloved two-reelers, Easy Street and The Adventurer, also celebrating their 100th anniversary.
Introduction by Ben Mankiewicz, with live musical accompaniment by Matthew Marshall (Drama) and the Reel Music Trio.
 
---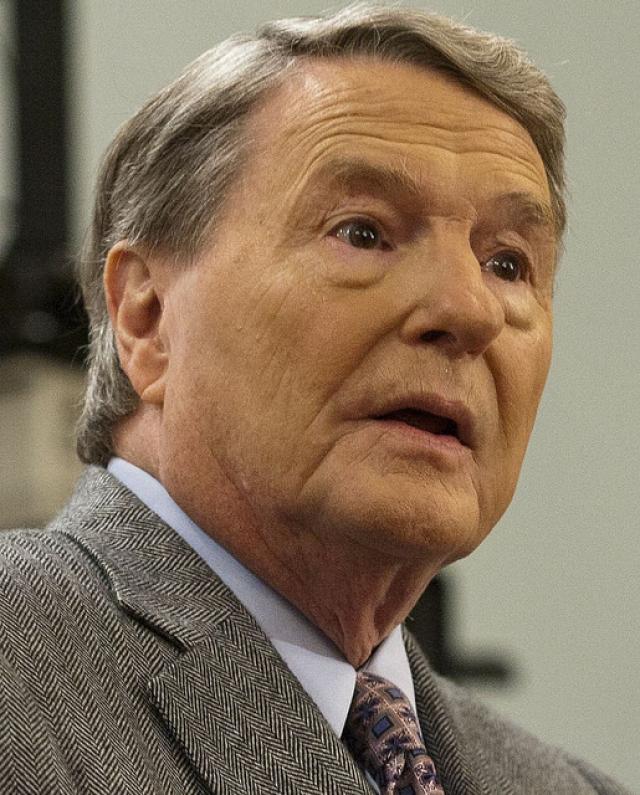 Virginia Film Festival
Broadcast News
2 p.m., Sunday, Nov. 12, St. Anne's-Belfield
Nominated for seven Academy Awards, this 1987 romantic comedy displayed remarkable foresight about the fate of the news media as it follows the interconnected lives of three ambitious workaholics in a Washington, D.C. newsroom. Caught in a love triangle, producer Jane Craig (Holly Hunter) must choose between charismatic anchor Tom Grunwick (William Hurt), and brilliant reporter Aaron Altman (Albert Brooks). As ongoing interactions spark controversial workplace relationships, the film delves deeply into issues of journalistic integrity and staging in media ethics that mirror the current landscape and the prevalence of fake news. 
Wyatt Andrews (Media Studies) moderates a discussion with journalist and broadcaster Jim Lehrer.
---
Tom of Finland
2:30 p.m. Sunday, Nov. 12, Newcomb Hall Theater
After heroically serving his country in World War II, a decorated officer, Touko Laakonsen, returns home to Finland. Laakonsen finds that peacetime is overshadowed by the distressing oppression occurring against homosexuals in post-war Helsinki. As men are pressured to marry and start families in fear of homophobic persecution, Laakonsen seeks solace in his drawings of carefree homoerotic dalliance. In response to his subversive artistry, Laakonsen is praised as an early gay rights activist and his signature piece 'Tom of Finland' is recognized as an emblem for human rights liberation. Introduction by Matthew McLendon (The Fralin Museum of Art).
---
Hidden Figures
4:30 p.m. Sunday, Nov. 12, Vinegar Hill Theatre
Nominated for three Academy Awards last year, Hidden Figures is the true story of three brilliant African-American women working at NASA during the organization's early days, when segregation was still rife and women were not welcome in the sciences. Katherine Johnson (Taraji P. Henson), Dorothy Vaughan (Octavia Spencer), and Mary Jackson (Janelle Monáe) served as the mathematical brains, known as "computers," behind the 1963 launch of the Mercury-Atlas rocket flight which took John Glenn into Earth's orbit. Based on the book by UVA alumna Margot Shetterly, the film delves into a previously untold story of three American heroes. 
Deborah E. McDowell (Carter G. Woodson Institute/English) moderates a discussion with Shetterly and Aniko Bodroghkozy (Media Studies). Presented by James Madison's Montpelier and supported by UVA's Office for Equal Opportunity and Civil Rights, and the Office for Diversity and Equity.
---
Beuys
4:30 p.m. Sunday, Nov. 12, Violet Crown B (Downtown Mall)
A revolutionary German painter, Joseph Beuys was famous for his felt hat and unique performance pieces, including "How to Explain Pictures to a Dead Hare." Archival video, still images, and interviews explore the life and works of Beuys, from his participation in the Luftwaffe in World War II to his tumultuous time as a professor in Dusseldorf, and finally his international recognition as a performance artist. Introduction by Kristin Schroeder (Art).
---
Mood & Memory
7:30 p.m. Sunday, Nov. 12, Violet Crown C (Downtown Mall)
A series of films from young artists and media specialists at various institutions across Austria and Germany, Mood & Memory curates deeply moving stories, including those of a comfortably situated girl from Aleppo and a son of poor Somali farmers. Sometimes the authors do not hear everything, or the camera is limited, and so only fragments remain. In a youth hostel, the words of Rosa Luxemburg resonate. In a refugee center, a woman talks about her salad. Perhaps nothing comes together, different voices overlap and each person hears their own unique truth. Asher Biemann (Religious Studies) moderates a discussion with director Esther Dischereit.