Recent Book Edited by Slavic Faculty Member Offers New Approach to Area Studies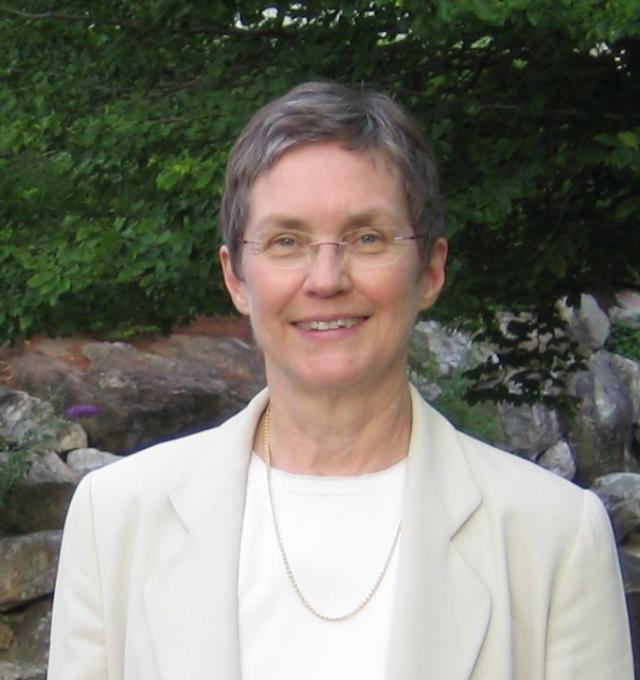 Economic models, political systems, global studies remain the mainstays of today's training for future diplomats and foreign policymakers. But a new book co-edited by Slavic Languages and Literatures Prof. Edith W. Clowes reconceptualizes area and global studies in a way that shifts focus to the importance of understanding specific human experiences and the actual effects of global changes on real people's lives.
In Clowes's view, the "global is a mosaic of the local, national, and regional," and without clear knowledge of local and regional perceptions, mentalities, and value systems, no democratic or free-market reform can succeed in the long run.
Published earlier this year by Northern Illinois University Press, Area Studies in the Global Age: Community, Place, Identity examines the inter-relationships between groups in society, the terrain to which they believe they belong, and their self-definition. The Brown-Forman Professor of Slavic Languages and Literatures in the College and Graduate School of Arts & Sciences, Clowes collaborated on the five-year project with Latin American specialist Shelly Jarrett Bromberg, an associate professor and chair of the Department of Spanish and Portuguese at Miami University of Ohio. The book features the interdisciplinary work of scholars specializing in Africa, Central, East and North Asia, Latin America and other world areas.
"This was really a new kind of project for me because I've always been a literary and intellectual historian," said Clowes, whose previous works include Russia on the Edge: Imagined Geographies and Post Soviet Identity and The Revolution of Moral Consciousness. "But getting into the social sciences and humanities while examining other regions of the world, working with experts from other regions, this was an intellectually challenging project that any faculty and students looking to build interdisciplinary bridges would greatly benefit from exploring."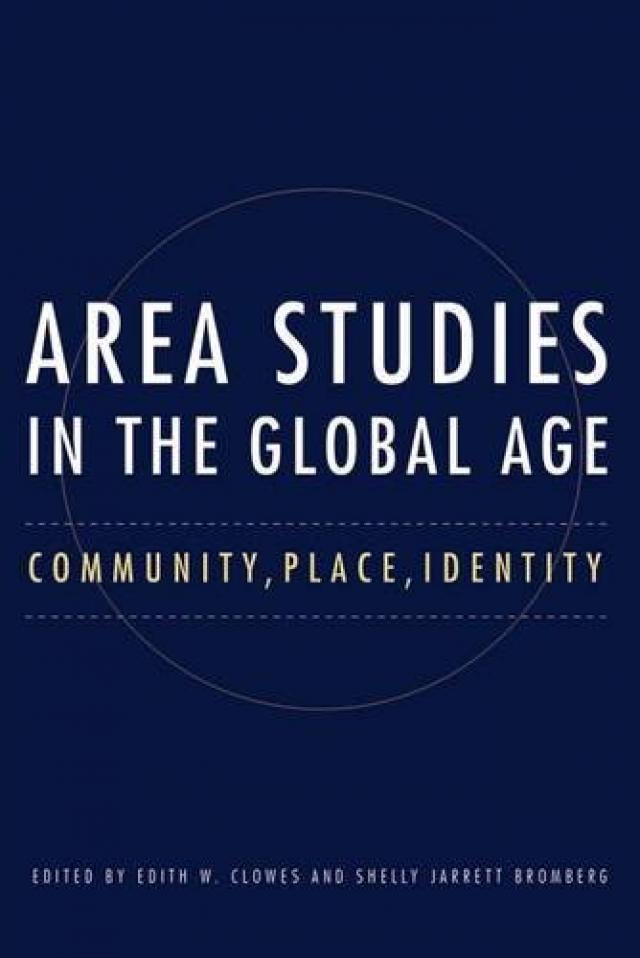 Northern Illinois University Press
Clowes and Bromberg designed Area Studies in the Global Age to serve as an introduction to the cross-disciplinary study of the world's regions, both within themselves and in comparison and contrast to other regions. During the Cold War, Clowes said, research and teaching focused on grand economic developments and elite political leadership. In the new book, area studies are defined in the context of two major global events of the last 30 years: democratization and globalization. In this context, the scholarship featured in Area Studies in the Global Age probes the global implications of the ambitions and actions of ordinary people and leaders often dismissed as "peripheral."
"Without understanding local perspectives and issues, we cannot hope to solve the overarching challenges of the contemporary world," Clowes said. "We're moving beyond the old Cold War and colonialist conceptions of the world. Our world is much more complicated now. The book argues that global problems – related to resources, wealth, democratic institutions, etc. – must be solved locally and regionally. That approach requires special knowledge of regions and critical languages, though in the context of a comparative knowledge of other regions.
"This is a multidisciplinary and multi-regional book that really tries to rethink global issues and global interests as a mosaic of the local and the regional. Model-based thinking can overlook too many particularities. We're interested in providing a counterpoint and counterbalance to rational choice theory and other universalizing models for dealing with global issues. Instead, we're looking at how communities and their members craft their identities, what networks of 'people power' look like, and how people think about the place to which they belong."
Clowes said that working on this book project has inspired her to consider proposing a new courses for the Arts & Sciences curriculum that leverage the College's strong language, culture and area studies departments and programs. One course she would like to consider designing is one titled "The World in Local Contexts" that employs an area studies approach while teaching to the debate between model-driven thinking and fact-driven "close study" of particular communities.
"I would love to go beyond Slavic Studies, perhaps work with my colleagues in MESALC (Middle Eastern and South Asian Languages and Cultures), Latin American Studies, African American and African Studies, and East Asian Studies on a course where we are presenting students the tool kit of methodologies described and used in this book," she said. "At the same time, the course would address urgent issues such as economic inequality, the slowing of civil society and democratizing development, and the effects of globalization."