Russian Regions Conference Videos Now Available Online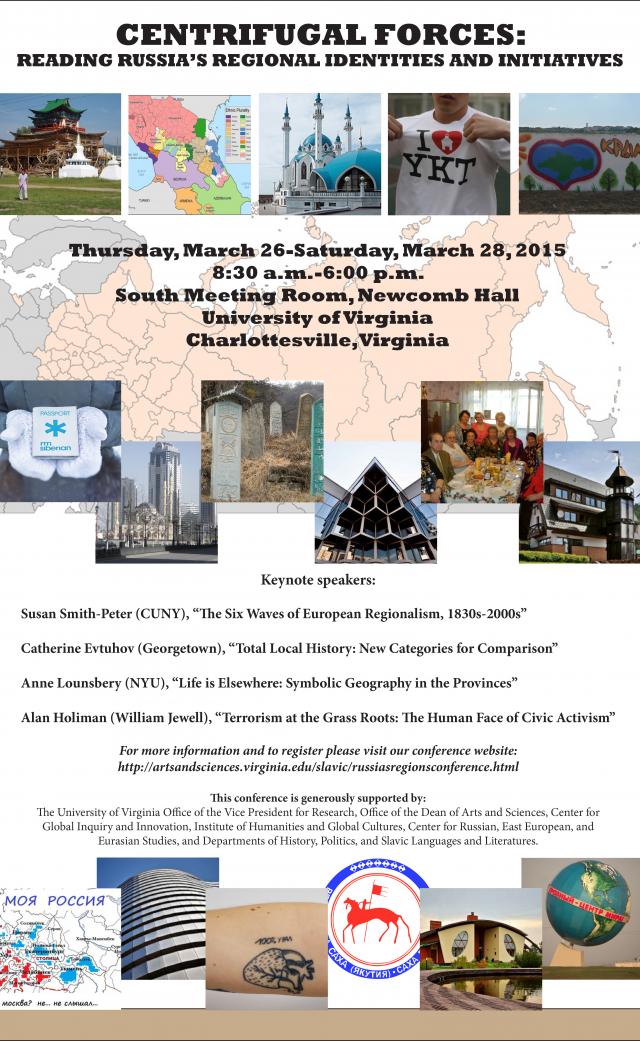 Nearly 25 years after the crumbling of the Soviet Union, Edith W. Clowes and other scholars believe this may be the most intriguing period in contemporary Russian history since that milestone moment. With Russia's military intervention in Ukraine and other international maneuvers underlining President Vladimir Putin's efforts to expand the country's regional influence, a three-day conference exploring the historical and regional issues underlying contemporary events in Russia drew more than a hundred leading scholars, journalists, former diplomats and policy experts to UVA last March.
Video-recordings of most of the lectures and panel discussions from the conference, titled "Centrifugal Forces: Reading Russia's Regional Identities and Initiatives", are now available for viewing online at the UVA ASCIT video resource page on YouTube: Russia's Regions Conference, University of Virginia, 2015.
While focused on Russia, the conference represented an effort to prompt a global conversation about what it means to exist as "a periphery," said Clowes, the Brown-Forman Professor in the Department of Slavic Languages and Literatures. Russia served as the hub of the Soviet empire for more than 70 years. Although ethnic Russians were the predominant group, within Russia's boundaries lived and continue to live a broad variety of non-Russian peoples.
"This conference gave us a forum to examine and debate what's going on underneath the gross facade of ethnic Russian nationalism," Clowes said.
The conference was made possible with the support of the University of Virginia Office of the Vice-President for Research; the Office of the Dean of Arts & Sciences; UVA's Center for Global Inquiry and Innovation; the Institute of the Humanities & Global Cultures; and the Center for Russian, East European, and Eurasian Studies.