Spotlight on A&S Faculty at the Virginia Film Festival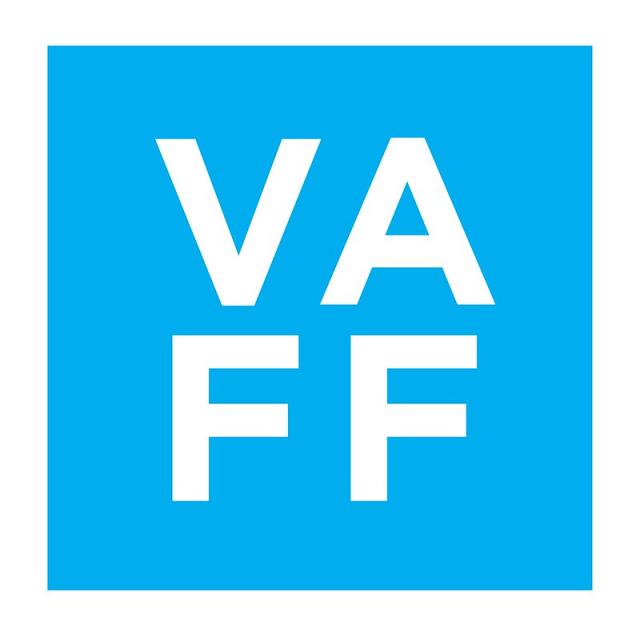 UVA's College and Graduate School of Arts & Sciences will play an important part in making the 32nd annual Virginia Film Festival possible. The Festival opens today and runs through Sunday, Oct. 27, featuring more than 150 films and 24 special guests, including screenwriter and director Ethan Hawke, actress Ann Dowd ("The Handmaid's Tale"), award-winning Kenyan filmmaker Wanuri Kahiu and author John Grisham. This year's festival also will feature the work of five film makers with ties to Arts & Sciences, and faculty from Arts & Sciences will host screenings and lead discussions at theaters across the city.
Festival attendees will also be able to attend a variety of free panel discussions and tour a virtual reality lab offering visitors a glimpse into the rapidly evolving world of immersive film.
For a complete schedule of film screenings, ticket availability and free events, visit the VFF website.
Here is a list of scheduled VFF appearances by Arts & Sciences faculty and students:
THURSDAY, OCT. 24
Crisis: Behind a Presidential Commitment
3:30 p.m. Thursday, Oct. 24, Vinegar Hill Theatre
In June 1963, director Robert Drew's camera crew followed President John F. Kennedy and his staff as they led the nation through a period of great tension in American politics and society. Despite a recent federal ruling, Alabama Governor George Wallace threatened to deny two black students, Vivian Malone and James Hood, access to the otherwise all-white University of Alabama. The film also documents Attorney General Robert Kennedy's attempts to advise the President on how to avoid a national crisis. This cinéma vérité documentary film uses vintage footage of key historical figures to provide an "as it happened" look at one of the most crucial standoffs in the history of the American Civil Rights Movement.
Introduction by Aniko Bodroghkozy (Media Studies).
FRIDAY, OCT. 25
Forman vs. Forman
Noon Friday, Oct. 25, Violet Crown 5
Through a collection of archival footage, early interviews and material from private archives, this nostalgic documentary reflects on the career of two-time Oscar-winning director Milos Forman. The film explores Forman in the height of his career as he struggled against two major demons of Hollywood at the time — Nazism and Communism — and how this struggle shaped his resistance through cinema. Directors Jakub Hejna and Helena Trestíková also highlight Forman's traumatic childhood in Czechoslovakia and how these years greatly affected his later exile in the United States. A tribute to one of cinema's greatest minds, this film reflects the interconnectedness of personal experience and artistic creation.
Introduction by Jack Hamilton (Media Studies).
Panel Discussion: VR Filmmaking
Noon, Common House
A free panel discussion about the present and future of the rapidly-evolving world of VR filmmaking with leaders in the field.
Hosted by Mona Kasra (Drama).
Kevin Everson Short Films
2:30 p.m. Friday, Oct. 25, Violent Crown 5
From internationally renowned filmmaker and recent 24th Heinz Award in the Arts and Humanities recipient Kevin Everson comes a selection of short films that combines historical observations with contemporary, socially-relevant narratives. This collection of films contains a broad scope of stories. Everson's films, richly abstracted and artfully constructed, are rare in their ability to find the extraordinary and theatrical in the ordinary and every day.
Discussion with filmmaker Kevin Everson (Art).
Portrait of a Lady on Fire
5:45 p.m. Friday, Oct. 25, Culbreth Theater
In eighteenth century France, the elusive Héloïse has rejected her mother's previous attempts to commission a wedding portrait out of her resistance to marriage. As a result, Marianne–the most recent artist–must masquerade as a lady's maid during the day to paint her subject from memory by night. As the portrait materializes, an unlikely relationship blossoms between the two women as Héloïse enjoys her last moments of untethered bliss. This living, breathing oil masterpiece pairs breathtaking cinematography with standout performances from Haenel and Merlant to craft a poignant reflection on womanhood, romance and queer identity that rings true today.
Introduction by Deborah McGrady (French).
Kifaru
6 p.m. Friday, Oct. 25, St. Anne's-Belfield School
The northern white rhino species has long been in danger of extinction due to intense poaching and violent wars in East and Central Africa. With the number of surviving rhinos diminishing, the Ol Pejeta Conservancy in central Kenya was established to breed and protect what remained of the species. Following two rangers for over four years, director David Hambridge documents the joys and pitfalls of conservation firsthand.  While they hope to care for Sudan, the only remaining rhino, long enough for scientists to resurrect the species using his DNA, Sudan's health has long been in decline. As the science efforts capture headlines worldwide, a greater story unfolds between the caretakers and their beloved rhino.
Discussion moderated by Adrienne Ghaly (A&S Postdoctoral Fellow).
Varda by Agnès
6 p.m. Friday, Oct. 25, Violet Crown 6 & 7
Photographer, installation artist and pioneer of the Nouvelle Vague Agnès Varda returns with a characteristically bittersweet farewell in this excitingly unpredictable documentary. From the "Queen of French Cinema" herself, this film presents footage of the auteur's previous work and sheds light on her experiences as a director. This heartwarming piece combs through the artist's remarkable life and career while allowing the filmmaker to have the final word on her films. Without missing a beat, Varda's introspective take on her personal journey provides a nuanced view of life, artistry, and the pursuit of success as a trailblazer in a male-dominated field.
Introduction by Alison Levine (Assoc. Dean for Arts and Humanities, French).
SATURDAY, OCT. 26
The Cabinet of Dr. Caligari
11 a.m. Saturday, Oct. 26, PVCC Dickinson Center
In anticipation of the historic film's 100th-anniversary premiere in Berlin, Feb 26th, 1920, this repertory screening will feature live music based on the Expressionist composers of Europe, who were active at the time of the film's release. The Cabinet of Dr. Caligari gave birth to the psychological thriller and horror genres in film and it is a tour de force of Modern painting, architecture, acting and music.
Introduction by Matt Marshall (Media Studies), with live musical accompaniment by his group, Matt Marshall and the Reel Music Quartet.
Midnight Family
11 a.m. Saturday, Oct. 26, St. Anne's-Belfield School
In one of Mexico City's wealthiest neighborhoods, the Ochoa family operates a for-profit ambulance, competing with other private EMTs to help patients in need. In a city of almost 9 million, the government only operates 45 emergency ambulances, leaving businesses like that of the Ochoa family to serve as a crucial lifeline to those needing medical attention. However, the lack of financial gain from their operation often jeopardizes the quality of care the family can provide, and when the police crackdown on private ambulances the Ochoa family is thrown into a moral and ethical gray area. This observational documentary shows the urgent complexities surrounding healthcare, government authority and communal responsibility.
Discussion moderated by Federico Cuatlacuatl (Art).
The Best of Film at UVA
4 p.m. Saturday, Oct. 26, Violet Crown 4
Discussion moderated by Paul Wagner (Drama), and featuring the work of Arts & Sciences undergraduates Kristen Barrett, Graham Barbour and Christina Anton, and Arts & Sciences alum Olivia Comm.
SUNDAY, OCT. 27
Family Romance, LLC
10:30 a.m. Sunday, Oct. 27, Culbreth Theater
Werner Herzog's latest narrative focuses on Japan's bizarre rent-a-family business, a professional stand-in service that provides clients with actors that portray a range of roles including friends, family members or even coworkers. Placing non-fiction themes into a narrative context, the film zeros in on Yuichi Ishii, a young man who owns Family Romance, one of many professional rental services.  Audiences meet Yuichi posing as the missing father for teen girl Mahiro, who is oblivious to Yuichi's true identity. This fascinating documentary-like film examines if an emotional attachment is still possible in a world that will commodify even basic human relationships.
Introduction by Miyabi Goto (East Asian Languages, Literatures and Cultures).
American Heretics: The Politics of the Gospel
2 p.m. Sunday, Oct. 27, PVCC Dickinson Center
Religion, race and politics in America have been intertwined for as long as the country has existed. In this empowering piece, director Jeanine Isabel Butler follows a bold group of Oklahomans working to bring change to their communities. These religious leaders from the Bible Belt refuse to accept that religion is meant only for a very specific group and are more interested in saving people from an earthly hell than the otherworldly one. This film questions all that we think we know about the Christian heartland and compels audiences to engage in new and difficult conversations to impact change.
Discussion moderated by Larycia Hawkins (Politics); presented by the Democracy Initiative's Religion, Race, and Democracy Lab.
A Hidden Life
3:30 p.m. Sunday, Oct. 27, Culbreth Theater
This historical drama features the true story of Franz Jägerstätter, an Austrian farmer and devout Catholic whose idyllic life is shattered when he becomes a conscientious objector during World War II. The Nazi Party charges Jägerstätter with treason, whisking him away to a remote holding facility. Ripped from his family and faced with the threat of execution, Jägerstätter undergoes a crisis of faith, embarking on a tumultuous moral journey. Interweaving vibrant cinematography with haunting orchestration, Terrence Malick's triumphant follow-up to Tree of Life is a poignant rumination on faith, humanity and compassion.
Introduction by Manuela Achilles (Germanic Languages & Literatures).
Atlantics
5 p.m. Sunday, Oct. 27, Newcomb Hall Theater
In a suburb of Dakar, Senegal, many souls have been lost to the sea in an attempt to flee the country for a better life. The construction workers on a futuristic tower have not been paid for months and attempt to take the journey in search of that brighter future. A young man named Suleiman is among them, lover of Ada, who is betrothed to another man. Days after the abrupt disappearance, a mysterious fire breaks out at Ada's bridal bed as a strange fever begins to spread. This supernatural romance is a contemporary fable grounded in important messages, shot elegantly to display the complexity of characters that don't often get to see the light of day.
Introduction by Alison Levine (Assoc. Dean for Arts and Humanities, French), discussion with Kandioura Dramé (French).
Artemio
5:15 p.m. Sunday, Oct. 27, Jefferson School African American Heritage Center
Artemio was born in the United States. But now he lives in a small town in Guerrero, Mexico, with his mother Cocco. Despite the roots he has in Mexico, Artemio never experiences a feeling of home in this place. The one constant in Cocco and Artemio's lives is the black telephone sitting in their temporary home, connecting them to the people they love and the life they once had. Directed by Sandra Luz López Barroso, Artemio is a portrait of a mother and son navigating life to the best of their abilities in a place neither fully feels at home.
Discussion moderated by Federico Cuatlacuatl (Art).
The Traitor
7:30 p.m. Sunday, Oct. 27, Violet Crown 5
The Traitor tells the true story of Tommaso Buscetta, a man who brought down La Cosa Nostra, the Sicilian Mafia. Set in the early 1980s, this film offers an immersive behind-the-scenes look at mafia power structures as an all-out gang war rages between its leaders. Dodging assassinations, Buscetta flees to hide out in Brazil, but is soon arrested and extradited to Italy. Here Buscetta makes a decision that will change everything: he meets with Judge Giovanni Falcone and betrays the eternal vow he made to the Cosa Nostra. This film is a revealing portrait of the Cosa Nostra hierarchy and how justice is served through the Mafia Maxi Trial.
Introduction by Sarah Annunziato (Spanish, Italian & Portuguese).