Third-year Economics Major Caroline Herre Receives Sky Alland Scholarship
"Being named the recipient of the Sky Alland Scholarship is a testimony to Caroline Herre's enterprising spirit, leadership, achievement both inside and outside the classroom, humility and her devotion to the University," said Molly Bass, director of annual giving at the University of Virginia Alumni Association.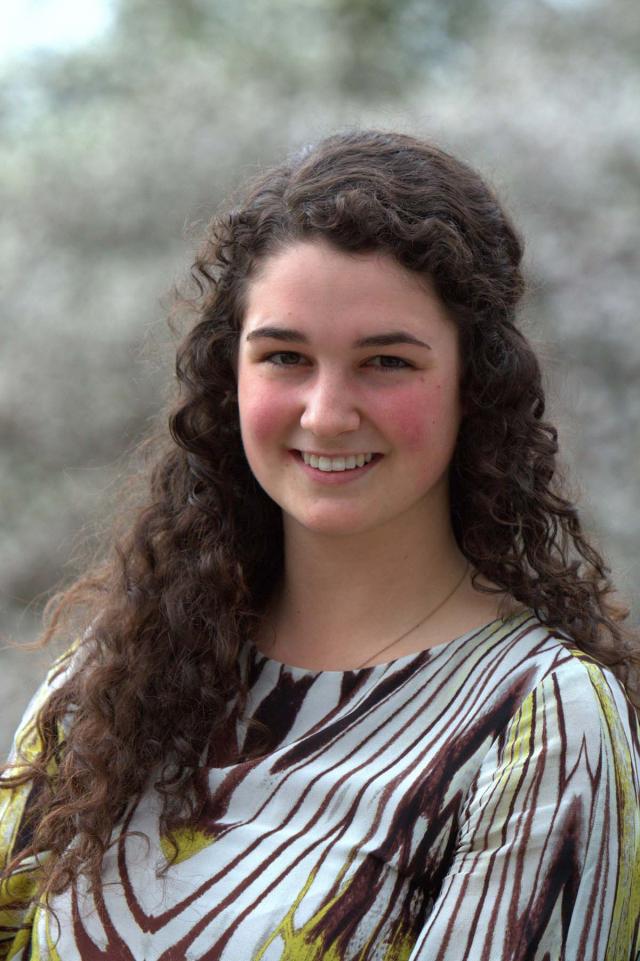 Herre, 20, of Norfolk, a third-year economics major in the College of Arts & Sciences, was recently chosen as winner of the highly competitive full scholarship established more than 20 years ago to commemorate the life of J. Schuyler ("Sky") Alland, a 1979 graduate of the McIntire School of Commerce. The award honors a rising fourth-year student who displays leadership, achievement, enterprising spirit, humility and devotion to the University.
"I was absolutely shocked," Herre said of receiving the award.  "I truly never expected to be a finalist, and I'm so thankful to the selection committee and to my friends for supporting and believing in me."
Herre explored several disciplines, including Spanish, politics and medicine, before she chose her field.
"I study economics because I love thinking about how people make decisions – both in a personal and financial sense," Herre said.
Herre will complete her undergraduate degree this semester and start a two-year master's program in urban and environmental planning in U.Va.'s School of Architecture in the fall.
"I'm really excited about exploring within this program because I know it aligns more with my passions outside of my undergraduate classes," she said. "I'm excited to see where that takes me."
The Sky Alland Scholarship will equal the value of in-state tuition and fees for the 2015-16 academic year plus an additional $10,000 stipend to assist with room and board and additional educational costs.
Allen W. Groves, associate vice president and University dean of students, selected a committee of nine student leaders who reviewed more than 40 nominations. They narrowed the list to six finalists, who were invited to a dinner with University leadership and the selection committee, and to interviews the following day.
An Echols Scholar and a Jefferson Scholar, Herre is the vice chair for education on the Honor Committee and a member of the University's Arboretum and Landscape Committee. She is also one of the head gardeners for the U.Va. Community Garden; a resident adviser for the Office of Housing and Residence Life; a member of the University Guide Service and Pi Beta Phi. She also received a Jefferson Public Citizens grant for a Charlottesville-based after-school program focused on promoting healthy lifestyles, environmental stewardship and gardening.
Economics professor Edwin T. Burton praised Herre for her intellect, creativity and independent mind.
"She is very humble, given her enormous talent," Burton said. "She is a super tennis player, which I discovered to my chagrin, and one of the nicest students I've encountered at U.Va. during my nearly 30 years here."
"It's wonderful to see bright, dedicated students of Caroline's caliber recognized with the Sky Alland Scholarship," Bass said.  "All the finalists in this year's competition were strong students, citizens and leaders."
Bass said the Sky Alland Scholarship is "one of the highest awards a rising fourth-year student can earn at the University of Virginia. Each year, I continue to be impressed by the quality of students nominated for this scholarship."
Herre said she was pleased to simply be nominated for the award by people who believed she embodied Alland's ideals.
"I just know I wouldn't be the person I am today if I hadn't been challenged and supported by my peers here," she said. "They're the ones who deserve recognition."
Alland, a 1979 alumnus of the McIntire School, developed a successful company around customer satisfaction surveys for automobile dealerships. He was killed in 1992 during a carjacking in the Washington, D.C. area, where he had moved his company. Several of his friends and fellow alumni established the Sky Alland Scholarship in his memory.