Top British Universities Invite A&S Professors to Lecture
Two University of Virginia professors have been invited to deliver prestigious lectures this spring at the University of Oxford and the University of Cambridge.
Peter Ochs, Edgar M. Bronfman Professor of Modern Judaic Studies in the Department of Religious Studies, was invited to give the Stanton Lectures at the University of Cambridge this month, while Michael Suarez, University Professor in the Department of English and director of Rare Book School, is at University of Oxford preparing to give the Lyell Lectures in April and May.
Suarez will give six lectures on "The Reach of Bibliography: Looking Beyond Letterpress in 18th-century Texts." His talks, to be given at one of the Bodleian libraries, will examine several editions and images, and the London newspaper, General Evening Post. The last U.Va. English professor to give the Lyell Lectures was Fredson Bowers in 1959.
Also a Jesuit priest, Suarez holds four master's degrees (two each in English and theology) and a D.Phil. in English from Oxford. He is currently researching the topics at Oxford.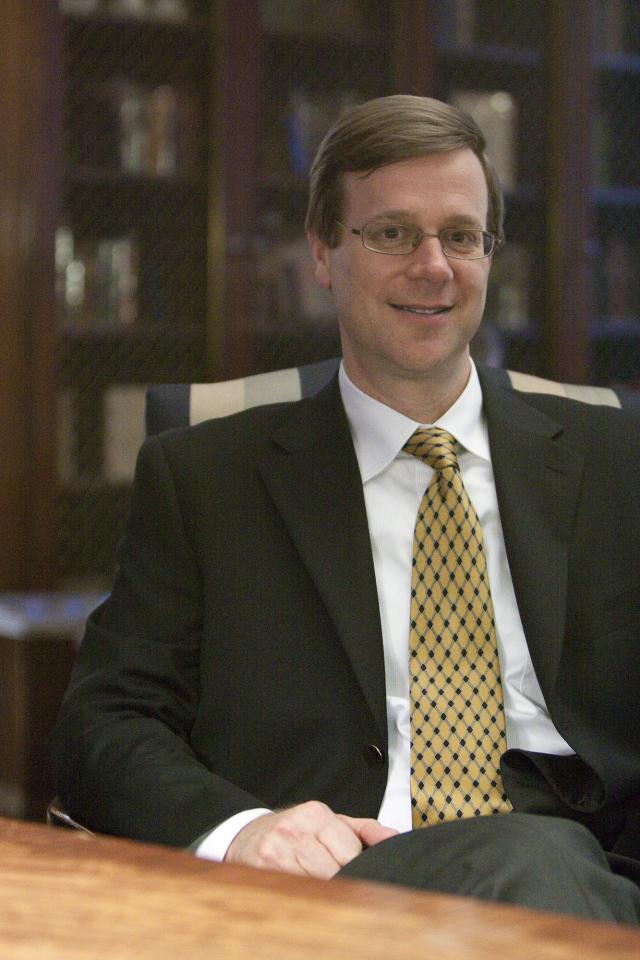 Ochs, who was invited by the Faculty of Divinity at Cambridge, is giving five lectures on the theme, "Scripture and Reason: The Philosophy of Biblical Language and Interpretation." The series began March 2 and concludes March 11.  
 "It was wonderful to be introduced, for lecture No. 2, by my and our U.Va. Ph.D., Daniel Weiss, who now teaches Jewish philosophy in the Cambridge Faculty of Divinity," Ochs wrote in an email.
Also in the crowd were U.Va. graduate student John Bugbee; alumna and current Cambridge doctoral student Jennifer Fields; anthropology Ph.D. recipient, Joel Robbins, who is now Sigrid Rausing Professor of Social Anthropology at Trinity College, which is part of Cambridge; and Ochs' wife and religious studies colleague, Vanessa Ochs.