What's New for Kevin Everson, UVA's Prolific and Engaging Film Director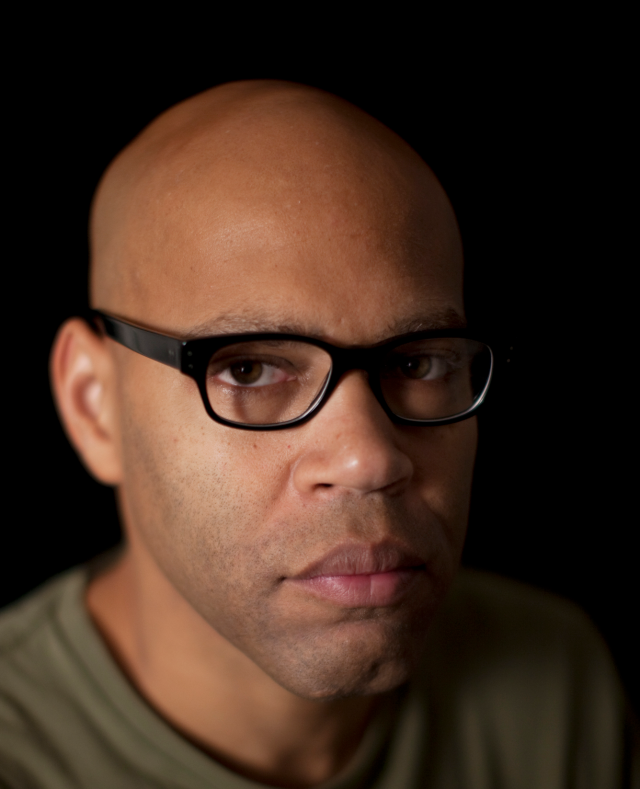 Many University of Virginia students are drawn to art professor Kevin Everson's classes by his sterling reputation among filmmakers.
Everson, who has been at UVA for 17 years, has created eight feature-length films and more than 120 shorts. His work has headlined museums and festivals at the pinnacle of the art world, from the Museum of Modern Art in New York City and the Tate Modern in London to film festivals in Sundance, Toronto, Berlin and more.

He will add another museum to that list on January 11 as he presents a 2011 film, "Quality Control," at the new National Museum of African-American History & Culture in Washington, D.C. The free screening is part of series with the National Gallery of Art that Everson is co-curating with writer Greg de Cuir Jr. to highlight experimental filmmaking influences among African-American filmmakers.
While that sort of national prestige might attract students to his class initially, it is Everson's dedication to hands-on learning that keeps them coming back over and over again.
Everson, who earned the University's most prestigious teaching award in 2016, does not allow his students to sit on the sidelines. He hands them a camera almost as soon as they walk in the door, encourages them to experiment as much as they can, and even involves students in his own films, both behind the scenes and in front of the camera.
"They have to do it to learn," Everson said. "I try to create a supportive environment, where the students support and help each other."
Like many of his students, Everson studied studio art in college, earning a bachelor's degree from the University of Akron, near his hometown of Mansfield, Ohio, and a Master of Fine Arts degree from Ohio University. He started out as a sculptor and a painter before moving into film.
"I wanted to try something more time-based," Everson said. "I still do some sculpture, but now my work is mostly films."
Many of Everson's films focus on the everyday lives of the African-American working class. They are shot in the realistic style of a documentary, combining scripted moments with footage of real people going about their day.
"Quality Control," the film Everson will screen Thursday, was shot on the production line of a dry-cleaning operation in Pritchard, Alabama that reminded Everson of the factory where he worked during college.
"I used to work in factories while I was in school, making washing machines and painting car parts," he said. "The work in 'Quality Control' looks like a factory, and I tried to capture the rhythm of working in that setting, the repetitive gestures."
Some of his films were shot in Charlottesville and highlight the history and culture of African-American students at UVA through the years. For example, "Sugarcoated Arsenic" – a title drawn from a speech by former director of UVA's black studies program, Vivian Verdell Gordon – examines African-American intellectual, political and social life at UVA in the 1970s.
Everson designed the film to look like newly discovered archival footage, with many of his students donning '70s-style clothing and hairstyles, based on photos of the students who came before them.
"To me, teaching students about the history of UVA while teaching filmmaking is an important part of the pedagogical experience," Everson said. "I love working with the students and diving into that subject matter."