General Education
Backround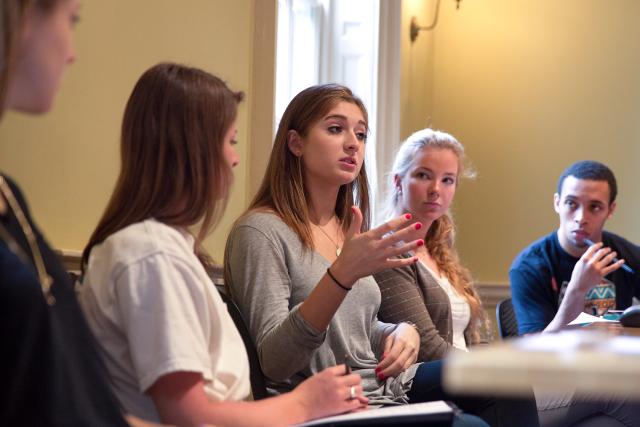 Since 2012, the General Education Committee has been working to propose an overall concept and direction for the College's general education program - including recommendations as to the outcomes we should expect from the undergradaute experience in Arts & Sciences and the curricular pathways, methods of instruction and co-curricular experiences most appropriate to foster those outcomes.
New Curriculum Pilot Vote
On May 4, 2016, the A&S faculty voted to launch a three-year pilot of a new general education curricular model proposed by the General Education Committee. The new curriculum model has three distinct components designed to better prepare students for a rapidly transforming world. It covers the breadth of the liberal arts and sciences in a way that emphasizes open inquiry and reflection, shared intellectual experiences and synthesis and connetion across disciplines and fields of knowledge. 
Moving Forward
Beginning in Academic Year 2017-18, a cohort of incoming first-year students will enroll in the new general education curricular model. More details will be provided in the near future on the application/selection process for the pilot cohorts. 
Please see the links on this page for information on the three components of the new general education experience: the Engagements, the Literacies, and the Disciplines.