Dean Welcomes 54 New Faculty to the College and Graduate School of Arts & Sciences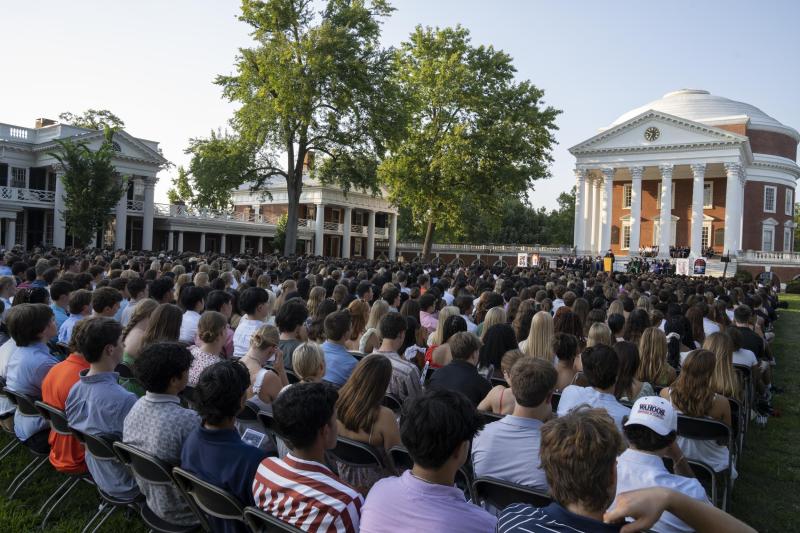 Among the highest priorities of the College and Graduate School of Arts & Sciences is recruiting, advancing, and re-recruiting extraordinary talent. The University's longstanding reputation for excellence in undergraduate education and contributions to leading-edge inquiry, discovery, research, and creative expression are rooted in the talents of our exceptional faculty. This fall, we welcome an extraordinary number of new colleagues as 54 faculty members join our community.
This year's faculty recruitment showcases an impressive range of expertise across various fields. Some of these areas of specialization include Afro-diasporic religious traditions, artificial intelligence and AI auditing, atmospheric properties of exoplanets, biostatistics and epidemiology, climate teleconnections and predictability, ecotourism, embodiment in writing and theory, energy imaginaries in modern Spain, phonology systems, the politics of belonging, quantitative risk analysis in contemporary life, remote work's consequences on workers' productivity, supercomputer simulations of single and binary stars, technology policy and data governance, Yoruba mythology, and youth mental health.
Detailed biographies of our new faculty can be found on our website, highlighting their diverse talents and accomplishments. A notable fact is that many of them possess interdisciplinary expertise. For instance, over ten percent of our newest members, from various academic divisions, are engaged in artificial intelligence research and teaching. Similarly, another ten percent, drawn from multiple departments, engage in creative writing and other creative endeavors. This group also brings a dedication to public engagement and community-driven inquiry.
It's significant that many of our new faculty members are already recognized for their contributions. Among them, we have a Getty Fellow, a NASA Hubble Fellow, Fulbright and Ford Foundation awardees, a Pushcart Prize winner, and several other honorees from renowned institutions such as the American Council of Learned Societies and the Max Planck Institute. They also bring with them significant research grants from institutions like the National Cancer Institute and the National Science Foundation.
To our new colleagues: On behalf of Arts & Sciences, I celebrate your arrival and welcome you to a community that is ready to ensure that the University of Virginia is an intellectual home where you thrive and flourish. 
Christa Davis Acampora
Buckner W. Clay Professor of Philosophy and Dean
College and Graduate School of Arts & Sciences
---