Buckner W. Clay Dean of Arts & Sciences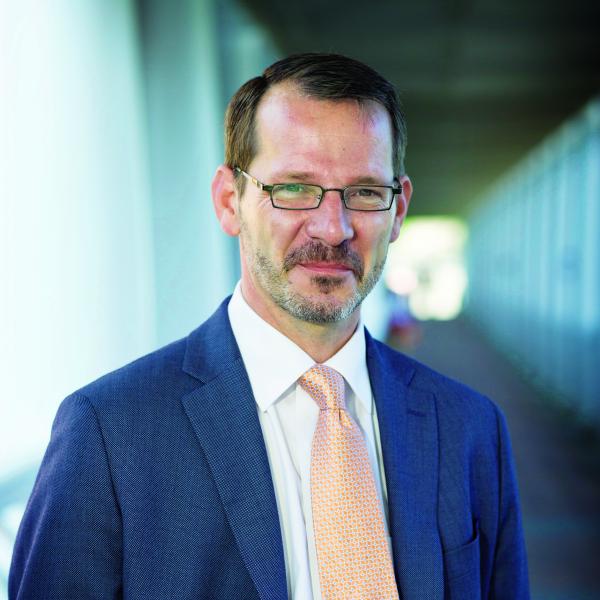 Charlottesville
,
VA
22904
Ian Baucom was appointed the Buckner W. Clay Dean of the College and Graduate School of Arts & Sciences at the University of Virginia in 2014.
He is overseeing an ambitious hiring campaign which, in the midst of a generational turnover of esteemed faculty, aims to bring 250 new tenured and tenure-track faculty to Arts & Sciences. Baucom is emphasizing the importance of recruiting at the highest level of excellence and enhancing the faculty's diversity. Over the past four years, he has worked with UVA colleagues to attract more than 150 renowned faculty members and has encouraged a culture of innovation at the College.
Under his leadership, Arts & Sciences launched its New College Curriculum pilot in 2017 to better prepare undergraduate students for 21st-century lives through a variety of means, especially as a result of a redesigned first-year student experience. The new curriculum also includes an increased emphasis on writing, quantitative thought, and ethics.
At the same time, Baucom is working to advance the research mission and to further strengthen graduate programs, coordinating an examination of the Graduate School's current state and future ambitions. Under his guidance, significant investments have been made in the Graduate School to help draw the most talented graduate students and researchers to UVA.
In addition, he has partnered with colleagues across the University to form the Democracy Initiative, to enhance UVA's brain science and environmental initiatives through faculty cluster hires and other programs, and to help launch global programs like UVA London First.
Baucom came to UVA after serving 17 years in Duke University's Department of English as a professor and as the director of the John Hope Franklin Humanities Institute. He is the author of Out of Place: Englishness, Empire and the Locations of Identity, and Specters of the Atlantic: Finance Capital, Slavery, and the Philosophy of History. He is the co-editor of Shades of Black: Assembling Black Arts in 1980s Britain.
Baucom earned his undergraduate degree in political science from Wake Forest University and holds a master's degree in African studies and a doctorate in English, both from Yale University.