Democracy Initiative Selects Its Next Lab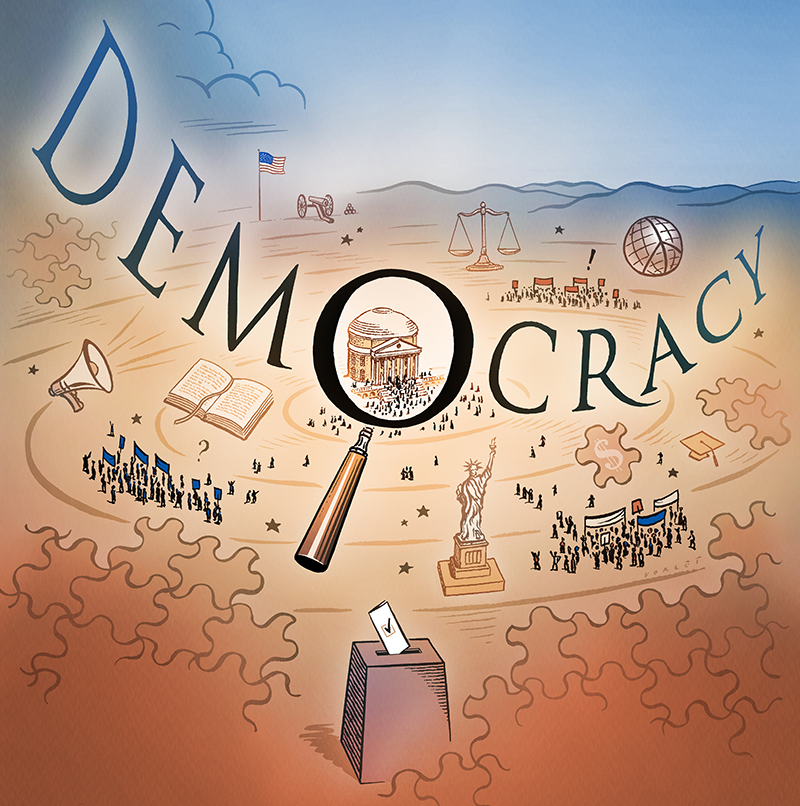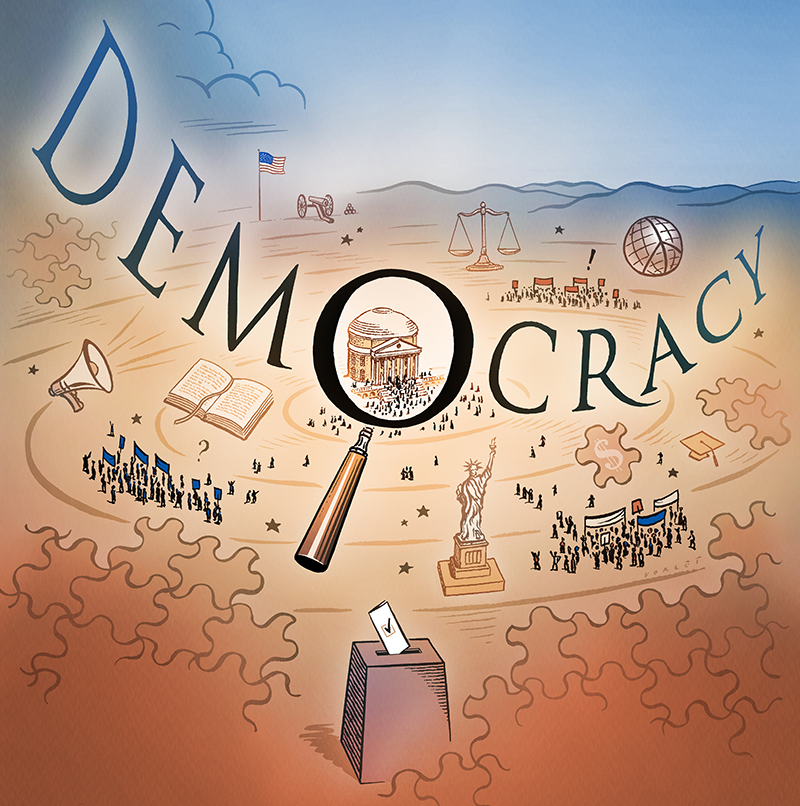 The Democracy Initiative's next lab will focus on combatting corruption, and will be led by scholars from disciplines across Arts & Sciences and the School of Law. The lab will run for approximately three years and feature new classes, conferences, and research in the field of corruption studies.
Titled "The Governance Initiative: Corruption in Institutions, History, and Markets," the lab will be led by Daniel W. Gingerich, associate professor of politics and director of the Quantitative Collaborative; Sandip Sukhtankar, associate professor of Economics; David Singerman; assistant professor of history and American Studies; Sylvia Tidey, Assistant Professor of anthropology and Global Studies; Michael Gilbert, Sullivan & Cromwell Professor of Law; and Deborah Hellman, Massee & Morgan Professor of Law.
"Understanding and confronting corruption is crucial for a healthy democracy," said Ian Baucom, Buckner W. Clay Dean of Arts & Sciences. "It's an incredibly complicated issue, one that can only be studied through an interdisciplinary perspective. The cadre of faculty members leading this lab are intellectually diverse. This lab will allow them to pool their research methodologies—from field experiments, to game-theory modeling, to philosophical inquiry—creating the strongest hub for corruptions studies in the nation."
The lab will focus on four main categories of research: corruption and its links to political and campaign financing; electoral coercion; the historical political economy of democratic institutions; and corruption and the distortion of markets.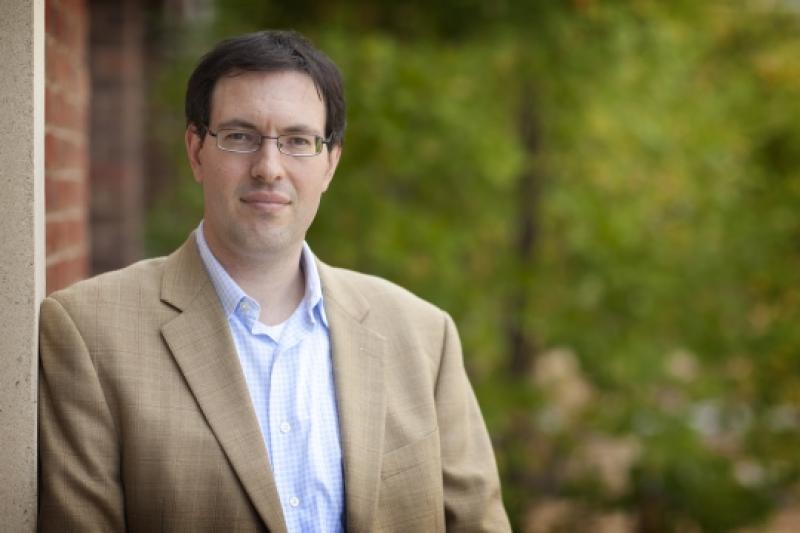 Daniel Gingerich, associate professor of politics and director of the Quantitative Collaborative
Dan Addison / University Communications
The faculty members will create new corruptions studies coursework across various disciplines. Gingerich and Sukhtankar will co-teach an undergraduate Forum class in the College, "Corruption, Governance, and Institutions," that focus on the causes and consequences corruption. It will also examine policies that tackle corruption through presentations by anti-corruption activists and practitioners. Gilbert and Hellman will develop a new law course that will survey the universe of U.S. anti-corruption laws. Singerman will teach two history seminars over the duration of the lab: "The Global Financial Crisis of 2008," and "Corruption and Fraud."
The lab will engage with the public in various ways. It will conduct much of its work on Grounds, and it will explore opportunities to work in the University's new space in Rosslyn, Virginia in order to collaborate more closely with DC-based researchers and policymakers. The lab's faculty members will organize two conferences on corruption-related policy and governance—possibly to be held at the Rosslyn site. The conference organizers will invite policymakers, public prosecutors, anti-corruption activists, and researchers from around the world to attend.
Each faculty member will be at work on a research project over the lab's run: Gingerich will complete his book project titled Unharnessing the Vote? Institutional Change and Political Intermediation in Brazil; Singerman will complete his book project, Purity and Power in the American Sugar Empire, 1860-1940; Tidey will investigate the roles collusion and nepotism play in both the nascent liberal democracy of Indonesia and the well-established one of the United States; and Sukhtankar will investigate the role of technology and state capacity in combating corruption in India. Law professors Gilbert and Hellman will use game theory to study the optimal enforcement regime for deterring corruption, and research policies and practices that lead to an appearance of corruption, respectively.
Efforts to organize the new Democracy Lab will begin immediately, with the full launch expected in the 2018-19 academic year.