Democracy Lab Slated to Begin This Spring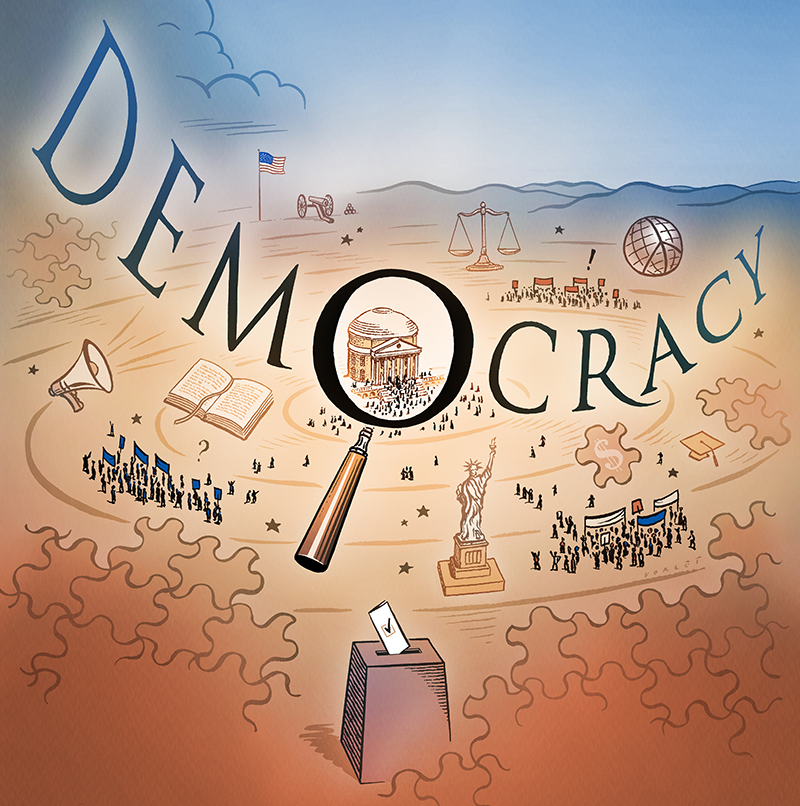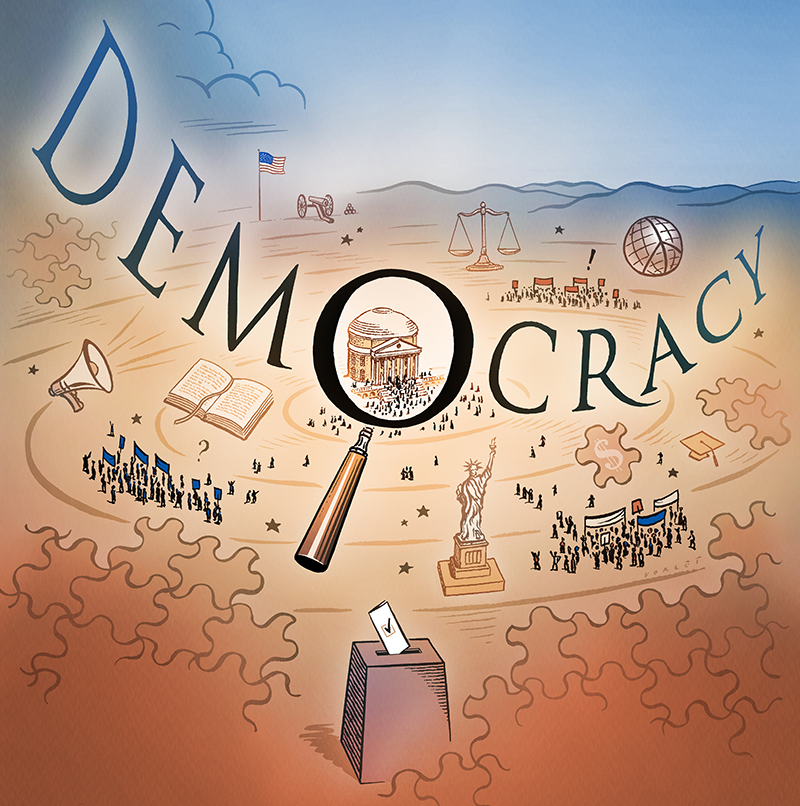 The Arts & Sciences Democracy Initiative will launch this spring with an inaugural democracy lab focusing on Religion, Race, and Global Democracies. Led by Religious Studies professors Martien Halvorson-Taylor and Kurtis Schaeffer, the new project will draw on faculty and graduate students from several Arts & Sciences' academic departments, including Religious Studies, Politics, History, Carter G. Woodson, and Media Studies, as well as the Jewish Studies program.
Responding to the events of August 11 and 12 in Charlottesville and the issues surrounding them, the inaugural democracy lab will explore a series of multi-faceted teaching and research strategies as it examines the complex interrelationship of religion, race, and democracy (past and present) that faces democracy at the local, national, and global levels.
"I'm thrilled to see the Democracy Initiative come to life in this important way," said Ian Baucom, Buckner W. Clay Dean of Arts & Sciences. "This inaugural democracy lab will help us directly address the horrific events we experienced and witnessed last summer, and it will support our overall ambition to serve as the pinnacle of integrated research, teaching, and public engagement on democracy at a global scale."
Inaugural democracy lab participants will develop courses and conduct research that draw together faculty, undergraduates, and graduate students from across departments. According to Halvorson-Taylor and Schaeffer, the lab will produce and present work aimed at a broad audience, including a podcast series called "Sources of In | Tolerance," which presents the biographies of seminal works that shape ideas about religion and civic participation, democracy and resistance. In addition, diverse faculty will explore how formative texts—such as Martin Luther King, Jr.'s Letter from a Birmingham Jail; W.E.B. Du Bois' The Souls of Black Folk; Mahatma Gandhi's The Story of My Experiments with Truth; and Thomas Jefferson's Virginia Statutes for Religious Freedom—are used, interpreted, and misinterpreted, in the service of democracy and as societies confront racism and intolerance. In this way, the lab will engage issues that have come to the fore, once again, on Grounds and in Charlottesville over the last year, and it will explore the obligation of universities to address deep problems in pluralist democracies.