Employees' Years of Public Service to University, Community Earn Awards
Grace Elizabeth Hale had made her best case.
In three single-spaced pages and more than 1,500 words, the Commonwealth Professor of American Studies and History lauded colleague Lisa Goff in a letter to a University of Virginia committee deciding who would win this year's Public Service Awards.
"I could go on, but I will stop here and simply ask you to give her this award," Hale wrote.
Hale wasn't alone in appreciation for her co-worker, and the persuasion worked. Goff is one of five faculty members honored by the provost's office for dedication to public service – not just to the University but to the surrounding community.
This year's Public Service Award winners worked to incorporate the arts into the lives of local children, support Afghan refugees who are new to our community, unearth forgotten and troubling history, and ensure that young hospital patients from low-income families worry less about their next meals.
Lisa Goff, Associate Professor of English and American Studies
Goff is "the University of Virginia's foremost public historian," wrote John O'Brien, the Department of English chair, who added that, in his view, "public history is public service."
Goff is the director of the University's Institute for Public History, where she and collaborators "work to unearth histories that were forgotten or suppressed," O'Brien wrote, including "the histories of sexual violence at the University of Virginia, the histories of enslaved people in Virginia, or of the formerly enslaved in the era of Reconstruction, among many others."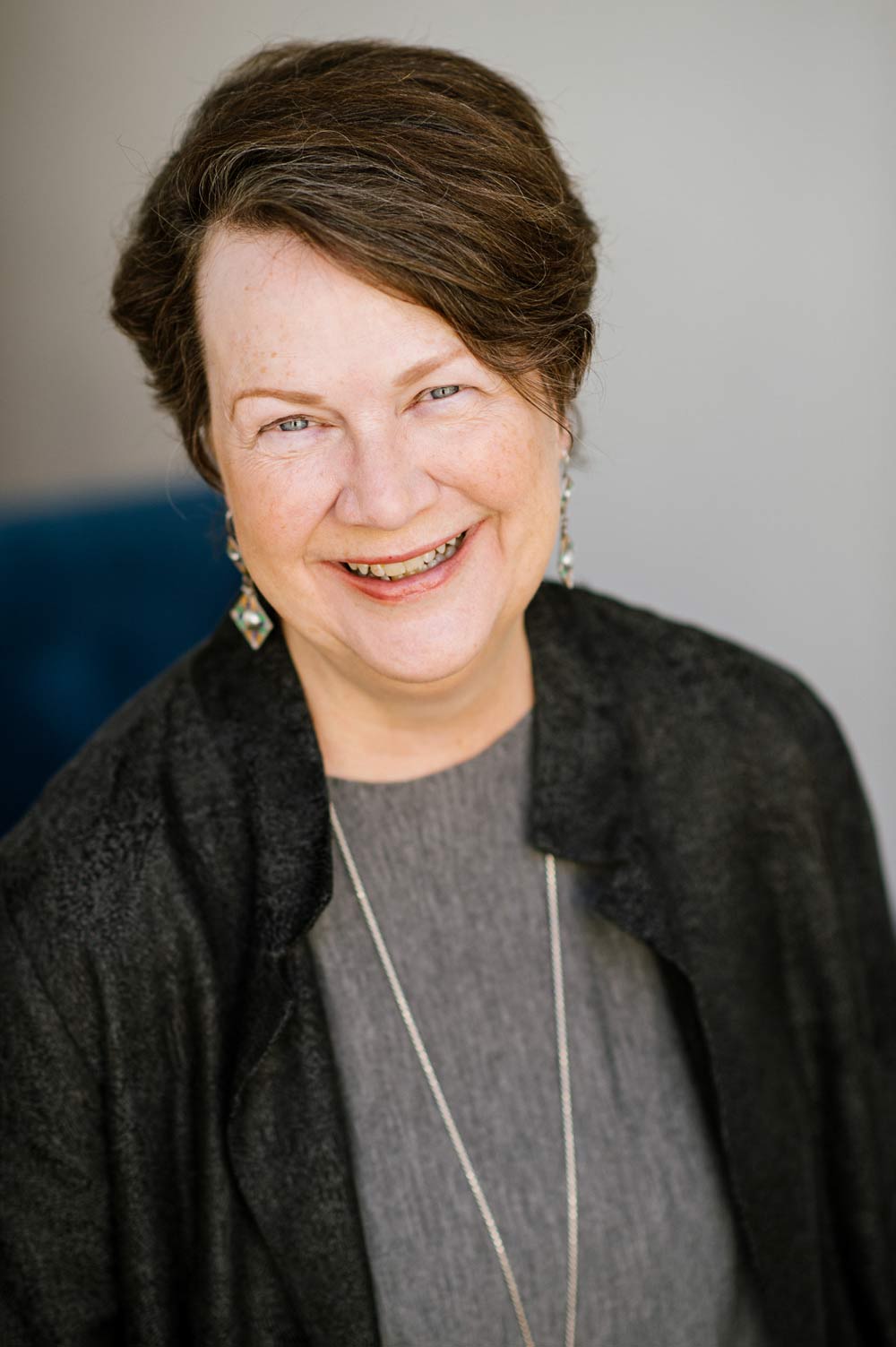 Lisa Goff, who one nominator described as "the University of Virginia's foremost public historian," is the director of the University's Institute for Public History. (Contributed photo)
She has spent years working with students, faculty and community members on projects that have expanded historical knowledge of the University and Central Virginia, both good and bad, O'Brien noted. Goff has helped the community "build our collective memory," he said.
Goff especially has been a resource to the area's African American community, where many members have tried to trace family histories, including enslavement at the University and burials across the region, with few reliable historical records.
"In short, Goff's remarkable vision and success in involving African American community members and UVA students in collaborative knowledge production is a model for public service engagement," wrote Penny Von Eschen, the Department of American Studies chair. "Goff's leadership and service deserves the highest recognition."
Her colleagues say Goff's contributions have helped create a more complete understanding of the University's history, and the personal histories of many of the enslaved laborers who built it.
"I have worked at UVA for 25 years, and I cannot think of any other single faculty member more deserving of this award," Hale wrote. "Lisa is too modest to brag, and thus it seems her wildly successful efforts to bring students into collaborative research with communities across Virginia seeking to preserve their own histories flies under the radar. But she has done more substantive, collaborative research work with more community organizations than any other faculty member at UVA."
Bonnie Gordon, Associate Professor, Department of Music
Among other endeavors involving carefully nurtured partnerships with community organizations and stakeholders, Gordon is the founder of Arts Mentors, a program involving UVA student volunteers that she established in 2011 to expose area children, especially those from low-income families, to the arts.
"Her commitment to incorporate community engagement with teaching led to the Civic & Community Engagement Program, which she started and ran for several years," wrote Nomi Dave, associate professor and director of graduate studies in the Department of Music. "Her role involved coordinating across multiple classes and intensively working with all the faculty to develop methods and practices for building community partnerships between our students and local individuals and groups. It required a mountain of work and yet she was always looking to do more and better. … Almost every day, she proposes ideas, asks questions or opens doors for the rest of us to ensure that we are working in equitable and thoughtful ways within the local community."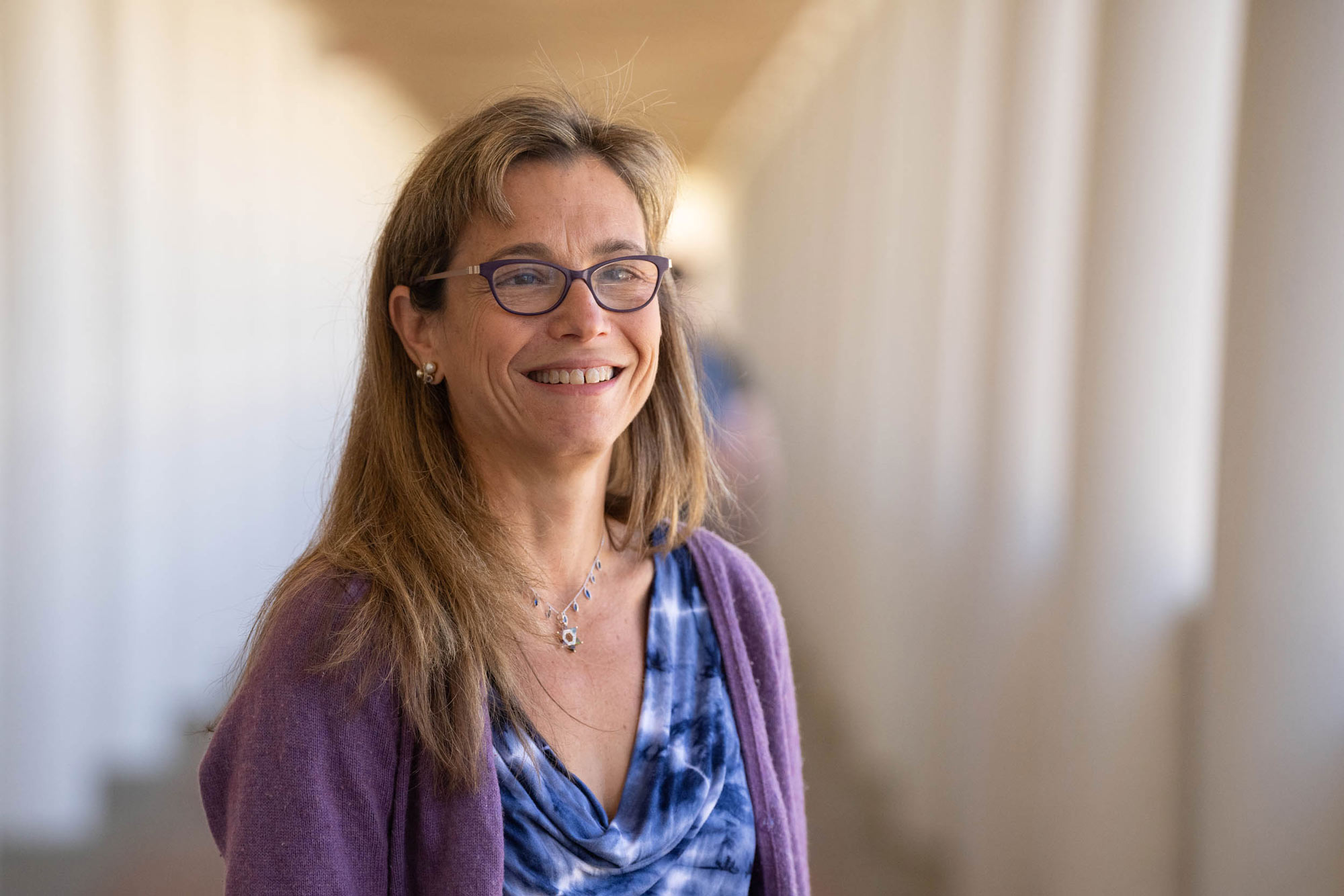 Bonnie Gordon is the founder of Arts Mentors, a program involving UVA student volunteers that she established in 2011 to expose area children to the arts. (Photograph by Sanjay Suchak, University Communications)
With her colleagues from the Sound Justice Lab, Gordon also helped create "Cville Tulips," a community-driven program to provide support to resettled Afghan refugee women and children in Charlottesville. The organization recently received a $150,000 grant from the Jefferson Trust to continue the work.
"The effects of her work and presence are everywhere in this town," wrote Ted Coffey, a professor and chair in the Department of Music. "Nearly everyone I encounter in Charlottesville knows and admires her."
Students said Gordon shows she is invested in their success, dispensing book recommendations, advice and "links to obscure archival documents" that help them on their academic journeys.
"In addition to her impressive array of scholarly achievements, Dr. Gordon serves as a role model for graduate students hoping to do interdisciplinary work, especially young women," said L. Carrington OBrion, a doctoral student. "She is a generous giver of feedback and offers an expansive view of the possibilities of history."
Drs. Jeffrey Gander and Amy Wrentmore, and Tegan Medico
Gander, Wrentmore and Medico won the Collaborative Excellence in Public Service Award. Together, they tackled the challenge of getting nutritious food to pediatric patients who couldn't count on steady meals at home.
Gander and Wrentmore began assessing the children they saw in their practices to see which patients would benefit from a better supply of fruits and vegetables. They launched an effort to make more healthy foods available to their patients and their patients' families.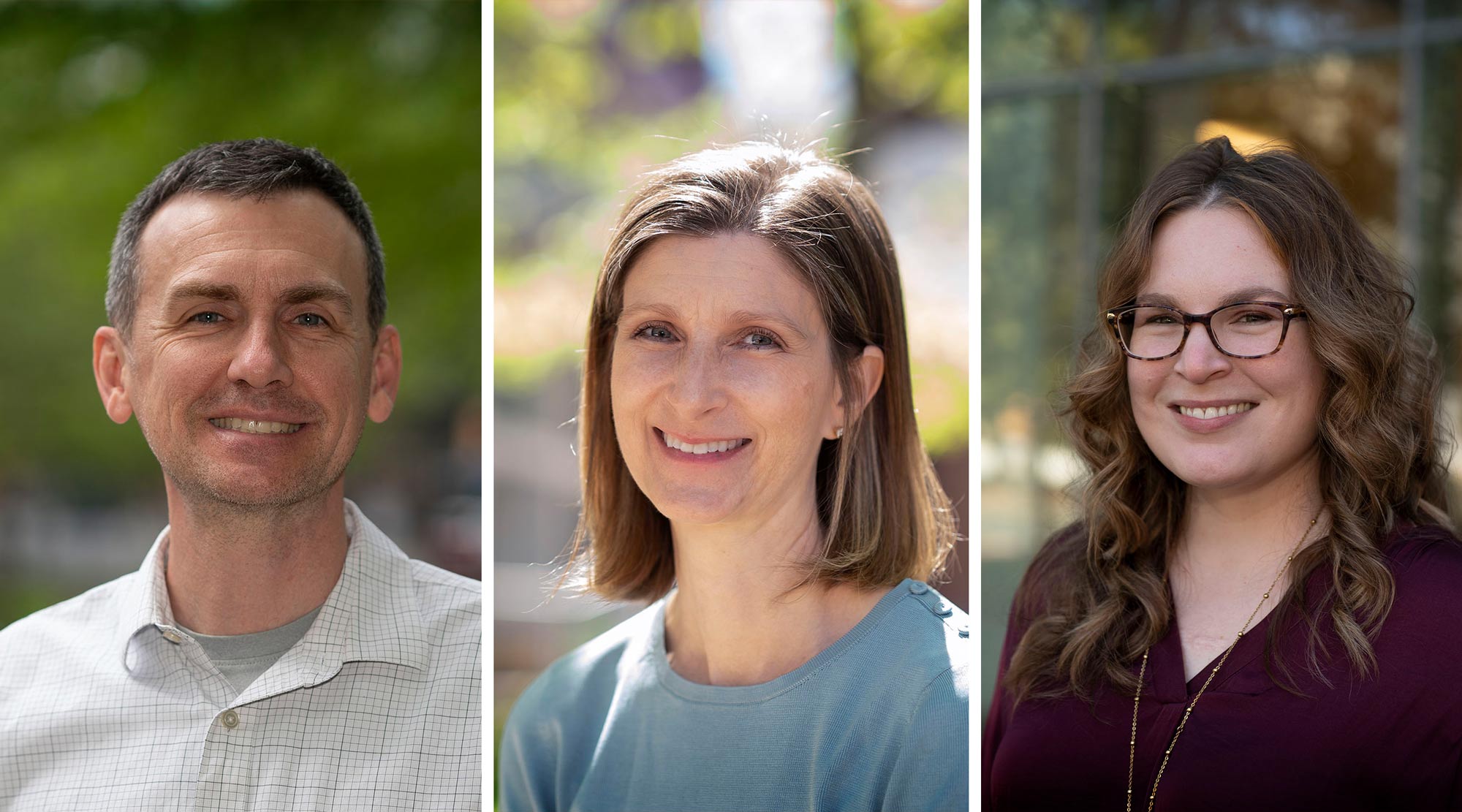 Drs. Jeffrey Gander and Amy Wrentmore, and nutritionist Tegan Medico worked together on an initiative to make sure more pediatric patients – and their families – had better access to healthy foods. (Photos by Dan Addison, University Communications)
The doctors, with help from the UVA Children's development team, Molina Healthcare and Ace Hardware, initially raised $39,000 for the project, enough to focus on five families. But that was just the start.
The physicians then brought in Medico, a pediatric nutritionist, to help expand the program. Soon, they had a pantry up and running and an additional $500,000 in grants. Now the program benefits 50 local families.
"These three individuals, all based in different areas within UVA Children's, formed a unique partnership to create a program that is innovative, impactful for patients and families, and sustainable," wrote Dr. William "Billy" Petersen, associate chief medical officer of UVA Children's, in his nomination letter. "I am in awe of their vision, their strategic implementation, and their ability to achieve buy-in from various stakeholders, both within and outside of UVA Health."
The trio's efforts have had an impact on the students they teach and work with, including Anna Hakkenberg. She was a medical student when she saw how the doctors and nutritionist viewed their work as something that extended beyond the hospital and into the community.
"This experience, which was largely shaped by Dr. Gander, Dr. Wrentmore and Tegan, is something that has changed the way I am practicing medicine now and the way I will practice medicine in the future," she said.