Emma Harrington
Assistant Professor
Economics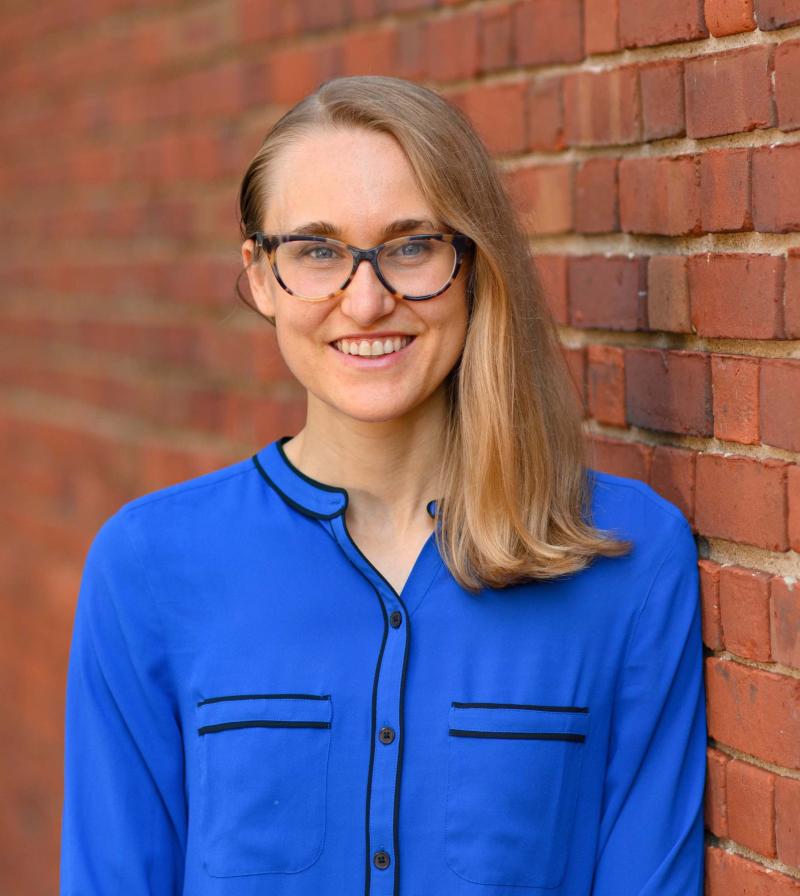 A labor economist, Emma Harrington researches remote work and systemic discrimination in the criminal justice system.  In her research, she has investigated remote work's consequences on workers' productivity, on-the-job training, and career progression in the context of a Fortune 500 retailer. In addition to remote-work topics, her current projects evaluate the extent to which prosecutors in criminal courts either check or pass through racial biases introduced by police.
Harrington is an affiliate of the Abdul Latif Jameel Poverty Action Lab. Her research has been funded by the Lab for Economic Applications and Policy and the Bradley Foundation. Her research on prosecutors won the University of Chicago's Donald M. Ephraim Prize in Law & Economics. Her research on remote work has been featured in The New York Times, The Economist, National Public Radio, Bloomberg, Vox, and other media outlets.  She has co-organized the Remote Work Conference at Stanford University and a session at the American Economic Association meetings.
She received her Ph.D. in economics from Harvard University in 2021 and did a postdoctoral fellowship in Princeton University's Industrial Relations Section for the 2021-2022 academic year. Before arriving at UVA, Harrington was an assistant professor of economics at the University of Iowa.
This fall, she will be teaching a course titled "Graduate Labor Economics."