Frederick Cheng
Assistant Professor
Environmental Sciences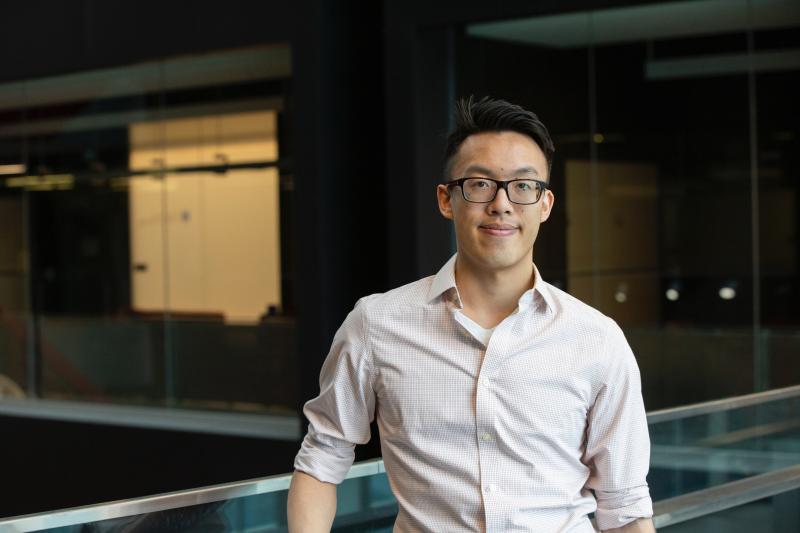 A water systems scientist, Frederick Cheng is interested in understanding how we can use freshwater ecosystems as nature-based solutions to protect and improve water quality for societal use. Using a combination of data synthesis, computational modelling, machine learning and geospatial analysis, Cheng aims to quantify and optimize the ecological and environmental functions of these ecosystems at landscape scales.   
Cheng's research spans various ecosystems, including streams, wetlands and lakes across agricultural and urban settings. His research on the role of small and disconnected wetlands on improving landscape water quality has appeared in Nature, Water Resources Research, and Environmental Research Letters and has been featured in national news publications and on radio reports. His work has also been recognized by Water Resources Research with an Editor's Choice Award and was awarded a Horton Research Grant by the American Geophysical Union. 
Cheng received a bachelor's degree in environmental engineering (2015) at the University of Waterloo in Canada and continued there to earn a master's (2017) and Ph.D. (2022) in civil engineering. Before arriving at UVA, he conducted postdoctoral research at Colorado State University. 
During his first year at UVA, Cheng is looking forward to expanding his research group and using deep learning models in his research in the interest of predicting algal bloom formation in reservoirs, as well as quantifying trade-offs between water quality enhancements, greenhouse gas emission and hydrologic functions in wetlands.