Indrani Chatterjee
Professor of History and Distinguished Chair on Democracy and the History of South Asia
History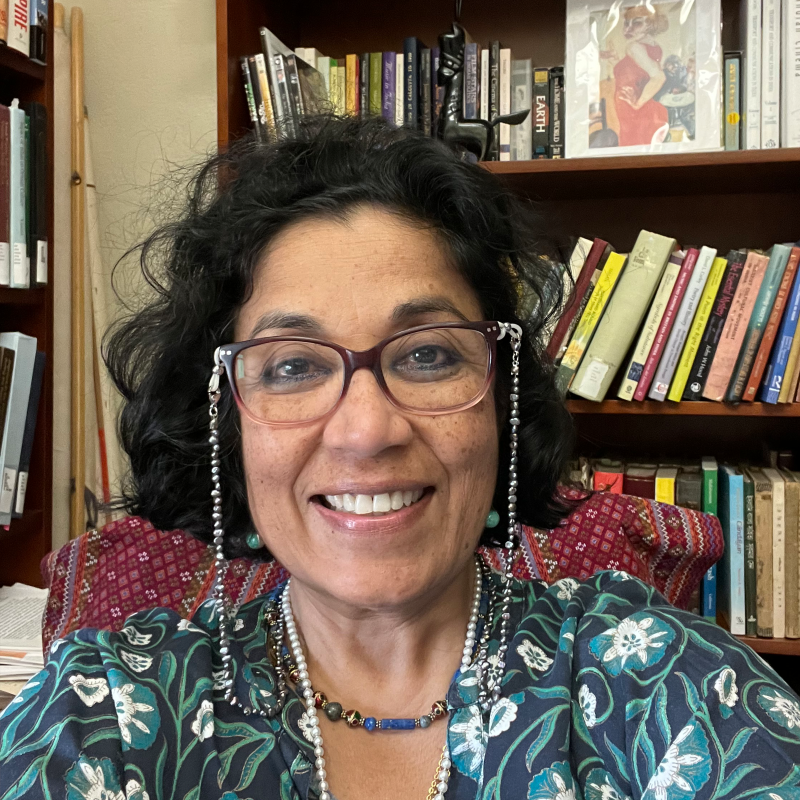 A historian of South Asia, Indrani Chatterjee researches the intersections of gender, religion and politics between the late 17th and 20th centuries. 
She is the author of Gender, Slavery and the Law in Colonial India (Oxford University Press, 1999), editor of Unfamiliar Relations: Family and History in South Asia (2006) and co-editor with Richard Eaton of Slavery and South Asian History (2007). With the aid of two grants from the American Council of Learned Societies and a fellowship at the Yale Agrarian Studies Colloquium, she published Forgotten Friends: Monks, Marriages and Memories of Northeast India (Oxford University Press, 2013), which won the Srikanth Dutt award from the Nehru Memorial Museum and Library (New Delhi, India). She has also contributed chapters to edited volumes, essays to print and electronic journals. 
An alumna of St. Stephen's College, New Delhi and Jawaharlal Nehru University, Chatterjee earned her Ph.D. from the School of Oriental and African Studies at the University of London. She has also taught for varying lengths of time in colleges of Delhi University (India), SOAS (UK), University of California, Davis; Rutgers-New Brunswick University; and the University of Texas at Austin before joining UVA. 
Currently, she is revising a manuscript on the intersections of caste, gender and wealth and how they shaped subjectivities in South Asian pasts. Beginning next spring (2024), Chatterjee will teach an annual seminar on the social roots and challenges of electoral democracy in India for the Karsh Institute of Democracy as well as Dept. of History courses on the cultural histories of early and late modernity in South Asia.