Madelyn Stuart
Assistant Professor, General Faculty
Slavic Languages & Literatures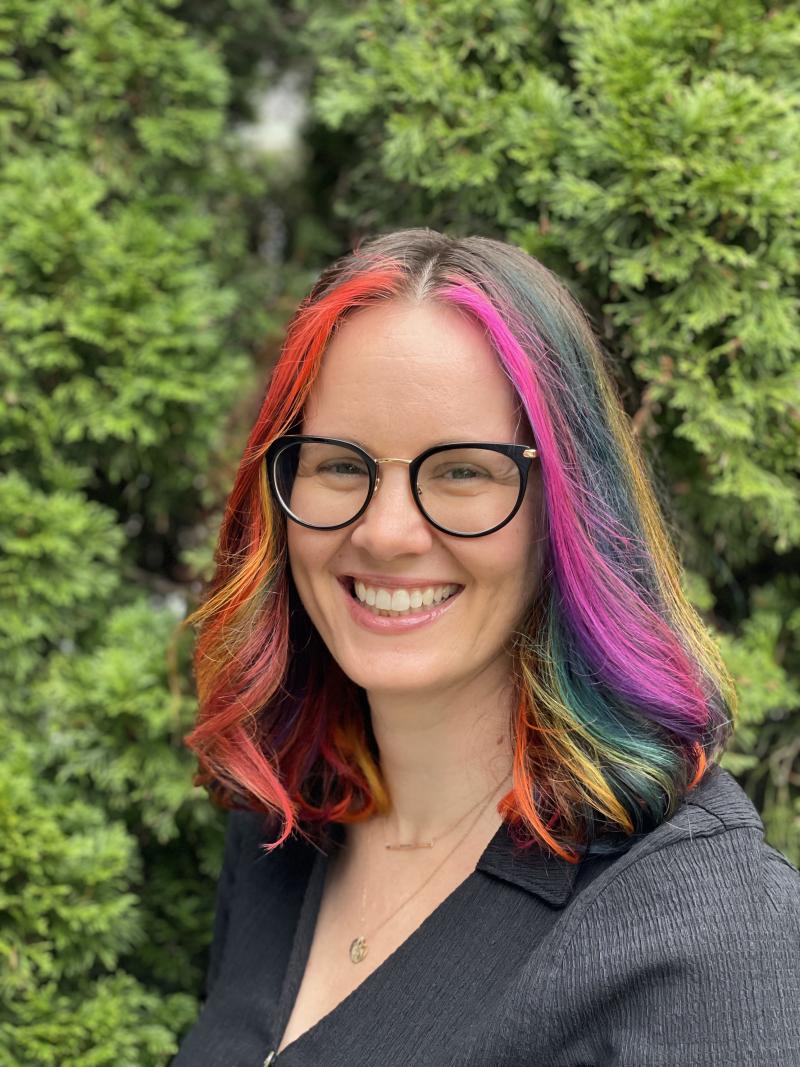 A scholar of Slavic literature with an emphasis on the intersection between literature, medicine and mental illness, Madelyn Stuart explores the function of the mental institution in 19th- and 20th-century Russian literature. Partially supported by the Fulbright-Hays program, her research has explored the transcendent character of mental institutions and the gendering of evil within the works of Russian authors such as Vsevolod Garshin, Anton Chekhov, Mikhail Bulgakov, Viktor Pelevin, Fyodor Dostoevsky, and Evgeniya Tur.
Stuart also researches the applications of digital pedagogy and instructional design in the language and literature classroom. As a digital pedagogy consultant for the College's American Sign Language and Slavic faculties in 2020, Stuart began developing new applications for technology in literature pedagogy, which she continued to explore as an Ignite Scholar at the UVA Center for Teaching Excellence.
Since 2018, Stuart has taught a variety of literature and language courses at UVA, Virginia Polytechnic Institute and State University, Brigham Young University and Southern Virginia University. Stuart seeks to enable students to explore and utilize the extensive resources at UVA, identify and challenge their perspectives and biases, connect content and ideas across disciplines, and engage deeply with course material while recognizing its interplay with and advantages in the world and their lives beyond the University.
Stuart received her Ph.D. and master's in Slavic languages and literatures from UVA and her B.A. from the University of Delaware.
As teaching faculty, Stuart looks forward to identifying new opportunities to engage in the culture of lifelong learning at UVA. She gains joy from working closely with undergraduate students as they uncover knowledge not only related to Slavic languages, literatures, and cultures, but also to themselves and our contemporary reality. This academic year, Stuart will be teaching "Second-Year Russian Language," "19th-Century Russian Literature," "20th-Century Russian Literature," "Introduction to Russian Culture," and "Tolstoy in Translation."