Sarah Richardson
Assistant Professor, General Faculty
English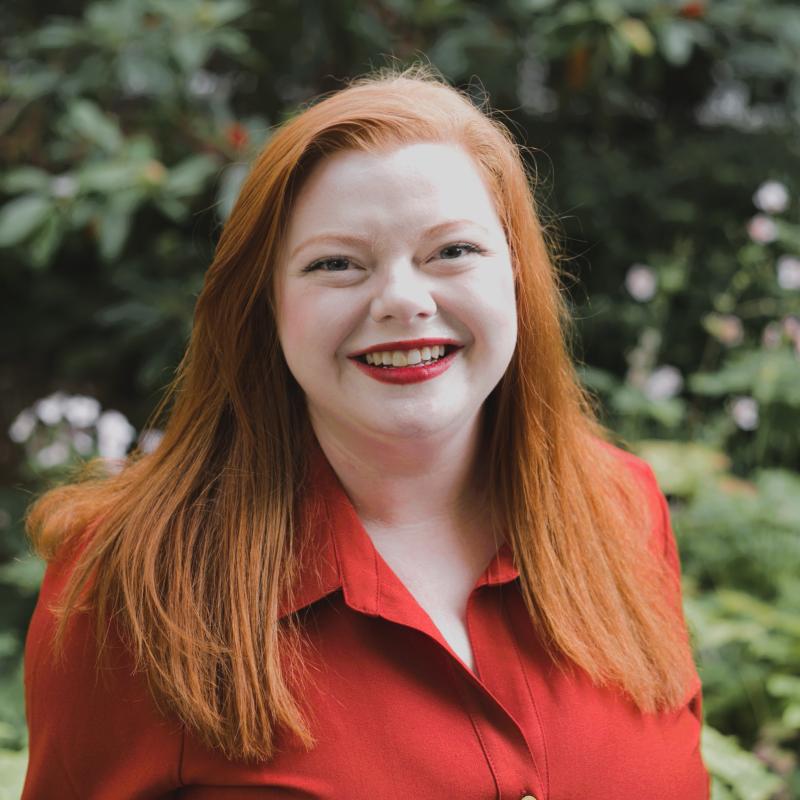 As a public-memory scholar, Sarah Richardson specializes in how cultural and religious views, death practices and materiality work together to create a public memory. Richardson earned her Ph.D. in rhetorics, communication and information design from Clemson University (2023), a master's degree in rhetoric, writing and media from Clemson University (2018), and a bachelor's degree in English from Stetson University (2012). As a doctoral student, Richardson was an assistant director of the first-year writing program at Clemson and won the university's Douglass Teaching Award in 2022. She participated in a pilot program in community engagement in which her class partnered with Clemson's Cemetery Preservation Committee to create materials for the undergraduate community detailing Clemson University's history with enslavement and its use of convict labor.
Her research interests include the rhetorics of public memory, death rhetorics, cultural rhetorics, feminist and material theories, and community-engagement practices. Specifically, her dissertation examines how death practices are enacted materially and are gendered for women who were othered at the turn of the twentieth century. Richardson's dissertation includes three case studies consisting of women who participated in sex work in Louisiana, were convicted of convict labor in Texas and were involuntarily institutionalized in New York. Through her research, Richardson connects institutional violences with cultural belief systems that are enacted on the materiality of graves, and she raises questions about rhetorical choices regarding death practices, remembrance and archival records.
Richardson's article "After the Ink Dried but Before History was a Woman's" was recently published in Peitho, and she is co-authoring a chapter titled "Reconsidering Expertise: Possibilities for Distributed Expertise and Horizontal Mentoring in Writing Pedagogy Education." for the book (Un)commonplaces in Graduate Teaching Assistantship Training & Experiences.
As an assistant professor, general faculty, with the Writing and Rhetoric Program, she will teach two sections of ENWR 1510 focused on public memory, and she will teach one section of ENWR 2520, "Rhetorics of Personhood: Legality and Ethics."