A&S Faculty Usher in 36th Annual Virginia Film Festival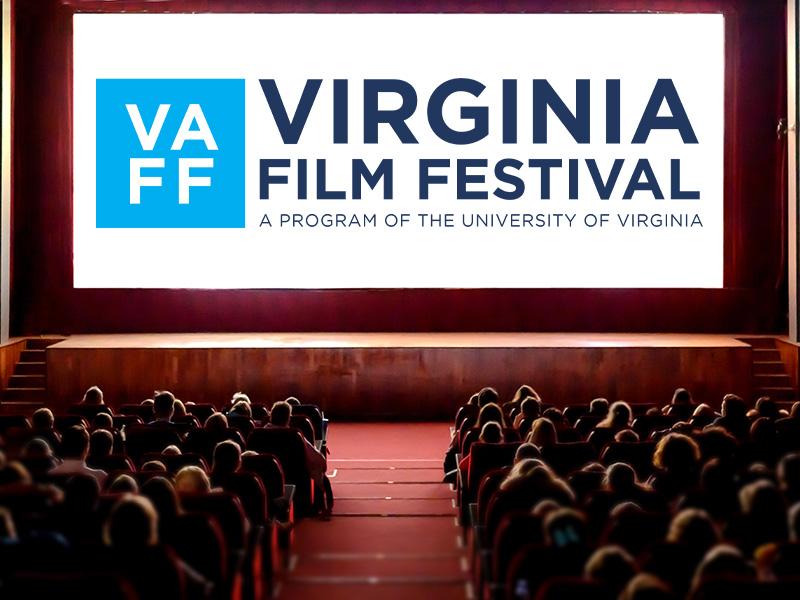 Celebrating its 36th year, the annual Virginia Film Festival opens Wednesday, Oct. 25 and will run for five days, featuring over 100 films and events for theatergoers in the Charlottesville area.  Highlights of this year's festival include the Leonard Bernstein biopic "Maestro," starring Bradley Cooper and Carey Mulligan; Todd Haynes's comedy "May December," starring Natalie Portman and Julianne Moore; and the documentaries "Going to Mars: The Nikki Giovanni Project," profiling the life and work of one of America's greatest living poets, and "Faulkner: The Past is Never Dead," examining the legacy of Nobel-Prize winning author — and former UVA faculty member — William Faulkner.
In addition to a screening of a collection of short films by filmmaker and UVA art professor Kevin Everson, many other members of the College and Graduate School of Arts & Sciences faculty will play key roles introducing dramatic films and documentaries on a variety of subjects.
Here is a list of scheduled VFF appearances by Arts & Sciences faculty:
Wednesday, Oct. 25, 5 p.m.
Violet Crown 5
In 1955, Beulah Mae Mitchell landed a toy testing job with Mattel, and soon after, she joined coworkers in advocating for a Black Barbie by asking, "Why not make a Barbie that looks like me?" Her niece, film director Lagueria Davis, examines the enthralling and difficult road to the first Black Barbie. In the process, Davis finds herself becoming an admirer and student of the toy's cultural significance.
The documentary examines the history and cultural response to Black Barbie and explores the portrayal of Black women in entertainment and merchandise and the lives of those who have fought for representation.
Introduction by Ashleigh Greene Wade (African American and African Studies, Media Studies).
Wednesday, Oct. 25, 5:30 p.m.
Violet Crown 6 & 7
Samet, an art teacher in a remote village in Anatolia, is overwhelmed by the monotony of his life. He pines for a transfer to his native Istanbul, but that dream is shattered when a student seems to accuse him of misconduct. Wounded and despondent, Samet seeks respite in a burgeoning friendship with attractive teacher Nuray, played by Merve Dizdar, from a nearby school.
The latest epic from celebrated Turkish auteur Nuri Bilge Ceylan (Once Upon a Time in Anatolia) is a thrilling and engrossing narrative that exposes the gap between who we are and who we wish we were.
Introduction by Samhita Sunya (Middle Eastern and South Asian Language & Cultures).
Thursday, Oct. 26, 5 p.m.
Culbreth Theatre
Bayard Rustin, architect of the 1963 March on Washington, was one of America's great activists and organizers and a towering persona. Despite orchestrating the iconic event — best remembered as the site of Martin Luther King Jr.'s "I Have a Dream" speech — his contributions and legacy have all too often been overlooked.
In Rustin, Tony Award winning director George C. Wolfe (Ma Rainey's Black Bottom) shines a long overdue spotlight on the story of the brilliant, outspoken and openly gay civil rights activist. Produced by Academy Award winner Bruce Cohen, features an all-star ensemble including Chris Rock, Audra McDonald, Glynn Turman,  Da'Vine Joy Randolph and Jeffrey Wright.
Kevin K. Gaines (African American and African Studies, History) will host a discussion with producer Bruce Cohen.
Friday, Oct., 2:15 p.m.
Violet Crown 5
A UVA art professor and director of the College's studio art program, Kevin Everson has made over 200 films, including Tonsler Park (2017), The Island of Saint Matthews (2013), and the eight-hour long Park Lanes (2015).  This suite of short films explores filmmaking techniques and themes that earned this this award-winning filmmaker the opportunity to exhibit his work at the Sundance Film Festival, the Berlin International Film Festival, the New York Film Festival and the Museum of Modern Art in New York.
Claudrena Harold (History) with host a discussion with filmmaker Kevin Everson.
Friday, Oct. 27, 5 p.m.
Culbreth Theatre
Lelia, an Iranian-American woman living in New York City, grapples with the challenge of reconciling and embracing two seemingly conflicting cultures. Following a recent separation from her wife, she learns she's pregnant as a result of a post-breakup encounter. As Leila deals with her mother's disapproval, a newly revealed family secret leads them both to delve into their family's shared history, focusing on her mother's unique immigration journey from Iran to America.
Featuring elaborate dance sequences and sparkling dialogue, the film presents an unfiltered portrayal of a woman who remains true to herself.
Introduction by Shilpa Davé (Media Studies).
Friday, Oct. 27, 5:30 p.m.
Violet Crown 6 & 7
Directors Amanda McBaine and Jesse Moss (Boys State) take audiences beyond the headlines and delve into the tragic story of John Chau, a young American missionary who lost his life attempting to contact a Sentinelese Indigenous group living in isolation on an island in the Bay of Bengal. As the filmmakers offer clues about what inspired Chau's efforts, a darker narrative surrounding the influence of evangelicalism emerges. The Mission seeks to uncover the motivations that drove Chau on his final journey and to understand how his devotion to faith and adventure were transformed into a fatal obsession.
Introduction by Kathleen Flake (Religious Studies).
Saturday, Oct. 28, 1:45 p.m.
Violet Crown 3
As the year 2000 neared, widespread fear arose worldwide over the looming transition into a new millennium and the possibility that a computer glitch could trigger a catastrophic global technological collapse. As computer programmers searched for a solution, doomsday preppers resorted to panic buying while politicians and newscasters anxiously worked to quell the public's fears.
Time Bomb Y2K is an exhilarating retrospective and documentary time capsule that tracks the emergence of the digital revolution while examining society's ever-evolving relationship with technology and with one another.
Introduction by Kevin Driscoll (Media Studies).
Saturday, Oct. 28, 2:15 p.m.
Violet Crown 1 & 2
Terrestrial Verses consists of nine vignettes that shed light on the everyday struggles of ordinary citizens in Tehran, Iran, as they grapple with an increasingly oppressive way of life. Directors Alireza Khatami and Ali Asgari skillfully depict the lives of working-class Iranians as they resist the injustices and absurdities perpetuated by Iran's religious and bureaucratic systems.
This emotionally nuanced and visually stunning drama offers a glimpse into the lives of ordinary Iranians, infusing the narrative with biting humor and captivating cinematography.
Introduction by Samhita Sunya (Middle Eastern and South Asian Language & Cultures).
Saturday, Oct. 28, 3 p.m.
Culbreth Theater
Sometime, Somewhere sheds light on the challenges faced by Latino communities in Charlottesville, Virginia, and factors such as climate change, poverty and drug-related violence that cause many to leave their home countries. Though each person's journey is unique, collectively their stories weave a tapestry of shared experiences marked by fear, resilience and hope as they pursue the American dream.
Levi Vonk (Global Studies) will host a discussion with the director and producer Ricardo Preve.
Saturday, Oct. 28, 5:15 p.m.
Violet Crown 1 & 2
Director Kaouther Ben Hania examines the radicalization of two daughters who cut ties with their family in Tunisia to join Islamic extremists. Their mother Olfa and her other two daughters participate in reenacting painful and pivotal moments in the family's narrative, enabling them to assert a trace of agency over their devastating story. Four Daughters explores the complexities of generational trauma with radical honesty and exceptional care. The unique documentary format successfully paints an intimate familial journey of hope, loss, rebellion and sisterhood.
Introduction by Samhita Sunya (Middle Eastern and South Asian Language & Cultures).
Sunday, Oct. 29, Noon
The Paramount Theater
Dodin Bouffant, a renowned chef, has lived with his personal cook, the highly skilled Eugenie, for almost 20 years. Starring Juliette Binoche and Benoît Magimel, the story winds through two decades as the pair work together as friends, occasional lovers and gourmands. Their mutual  infatuation gives rise to incredible dishes, each more delectable than the next, impressing even the world's most celebrated chefs.
Loosely based upon Marcel Rouff's 1924 novel La Passion de Dodin-Bouffant, Gourmet, the film explores themes of sensuality, passion, food and romance.
Introduction by Alison Levine (French).
Sunday, Oct. 29, 1:15 p.m.
Violet Crown 6 & 7
Usually quiet and reserved, young Minato has begun to act strangely: he claims he's a monster. When Minato is accused of bullying his classmate Yori, rumors and reality are intertwined as the narrative fluctuates between flashbacks and point-of-view shifts that follow Minato and Yori's complicated relationship.
Japanese director Kore-eda Hirokazu (Broker, Shoplifters) returns to his homeland to create a beautiful and morally complex narrative exploring boyhood and the tolls of adolescence.
Introduction by Anri Yasuda (East Asian Languages, Literatures & Cultures).
Sunday, Oct. 29, 2 p.m.
Violet Crown 1 & 2
Heavily pregnant, Itto enjoys new affluence following her marriage to Amine, despite her mother-in-law's disdain for her. Home alone for the day, Itto relaxes in her luxurious, gated Moroccan residence when green lightning fills the desert skies, an omen of an earth-shattering supernatural event. She sets off to find her husband confronting colossal storms and the strange behavior of the animals she encounters, and she finds herself on a journey of self-discovery that raises fundamental questions about religion, wealth and gender.
Writer and director Sofia Alaoui tactfully imbues Animalia with surreal eeriness and ultimately delivers a powerful statement about the interconnectedness of humanity.
Introduction by Samhita Sunya (Middle Eastern and South Asian Language & Cultures).
Sunday, Oct., 2:15 p.m.
Violet Crown 3
In Laredo, a small Texas city on the Mexican border, best friends Silvia and Beba can sense the carefree summer nights of their youth starting to slip away. They spend their days couch surfing between friends' houses and nights stargazing, never fully able to escape their looming fears of deportation as they navigate the complex journey of immigration. As anti-abortion legislation passes in Texas and more border control abuses are exposed, the two fight back, capturing the passion that has ignited younger Americans seeking to regain control over their bodies and citizenship.
Equally amusing and rebellious in spirit, this coming-of-age documentary is a poetic exploration of the friendship between two young women in turbulent times.
Introduction by Isabel Felix Gonzales (Women, Gender & Sexuality)
Sunday, Oct. 29, 2:45 p.m.
Violet Crown 4
A visually stunning and emotionally rich debut from poet-turned-filmmaker Raven Jackson, All Dirt Roads Taste of Salt charts one woman's personal growth from childhood to adulthood as a Black woman in the American South. The stark portrait dwells equally on the major events and seemingly minor details of her as it shifts between past and present moments that define her sense of self.
Jackson immerses the audience in a cinematic fable that pays homage to a complex web of individuals, locations and experiences that shape the intricacies of human existence. Employing minimal dialogue, immaculate sound design and a carefully calibrated blend of stunning vignettes, the film explores themes of morality, relationships, love, heartbreak and the art of storytelling itself.
Introduction by Mamadou Dia (African American and African Studies, French).
Sunday, Oct. 29, 4:30 p.m.
Violet Crown 6 & 7
With men — often white men — making up 70% of the field of policy and politics editors, journalists Emily Ramshaw and Amanda Zamora decided it was time to create a new way to share political news and founded The 19th*, a digital startup named for the amendment that gave women the right to vote but with an asterisk added to acknowledge that the legal reform initially omitted Black women and women of color.
Filmmakers Heather Courtney, Princess A. Hairston and Chelsea Hernandez follow the frank discussions about race, gender equity and inclusion happening at The 19th*, documenting the ongoing challenges women and non-binary journalists face in confronting inclusion in the workplace and the news industry. Breaking the News highlights the dire importance of addressing the question of who writes and shares the news.
Introduction by Andre Cavalcante (Media Studies).
Sunday, Oct. 29, 4:45 p.m.
Violet Crown 5
Narrated by and starring Academy Award-nominee Eric Roberts, Faulkner: The Past is Never Dead is the first documentary to explore the storied and complex legacy of the Nobel-Prize winning author.
Born into a family of segregationists, Faulkner challenges those views about racial equality in his work; however, director Michael Modak-Truran examines the contradictory and layered elements of Faulkner's life through a blend of re-enactments and interviews, offering audiences a more contemporary interpretation of the author's life and work.
Stephen Railton (English, Emeritus) will host a discussion with executive producer Anita Modak-Truran
Sunday, Oct. 29, 8:45 p.m.
Violet Crown 4
Jaya is a non-binary comedian whose life is upended after a natural disaster devastates the Philippines and forces them to leave their job hosting a late-night television show and turn to teaching. As they begin to put the pieces of their life back together, Jaya learns of an upcoming drag pageant offering a generous cash prize to the winner and decides to embark on a cross-country trip to compete in the pageant.
This funny and poignant film examines the meaning of community, climate change's ever-present effects and colonization's lingering impacts. An unconventional road movie, Asog employs Filipino mythology in a heartfelt display of unexpected joy.
Introduction by Sylvia Tidey (Anthropology).
For ticket information and a complete list of films and events, visit the VFF website.