Fralin Museum of Art Celebrates Latest Gift of Warhol Works
"Art is what you can get away with," the late American pop artist Andy Warhol once said. But it also may be what you can give away.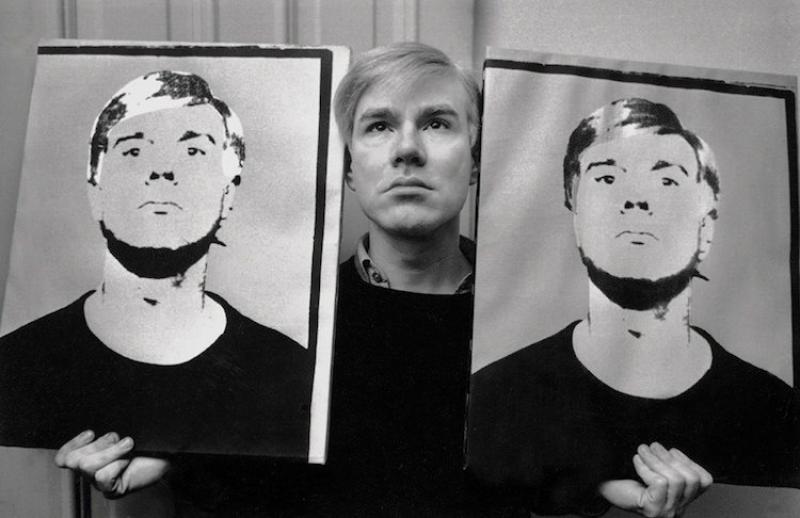 American Pop Artist Andy Warhol
As part of Warhol's legacy, the Andy Warhol Foundation for the Visual Arts has been giving away the artist's work for several years now, and recently completed the third and final round of a record-breaking program of donations.
In this wave, the foundation gave away more than 14,000 original Warhol works, mostly photographic material and prints, with the stipulation that museums exhibit the work within five years of the gift. Among the recipients: The Fralin Museum of Art at the University of Virginia, which received six screen prints in 2014.
Warhol died in 1987. Since 1999, the Andy Warhol Foundation has distributed 52,786 Warhol works of art to hundreds of institutions – particularly college and university art galleries, where the foundation has found an appreciative audience for Warhol material to exhibit and study.
U.Va.'s new colorful Warhol creations include "Cowboys and Indians (Indian Head Nickel)" (1986), "Cowboys and Indians (Annie Oakley)" (1986), "Sitting Bull" (1986), "Martha Graham (Satyric Festival)" (1986), "Camouflage" (1987) and "Saint Apollonia" (1984).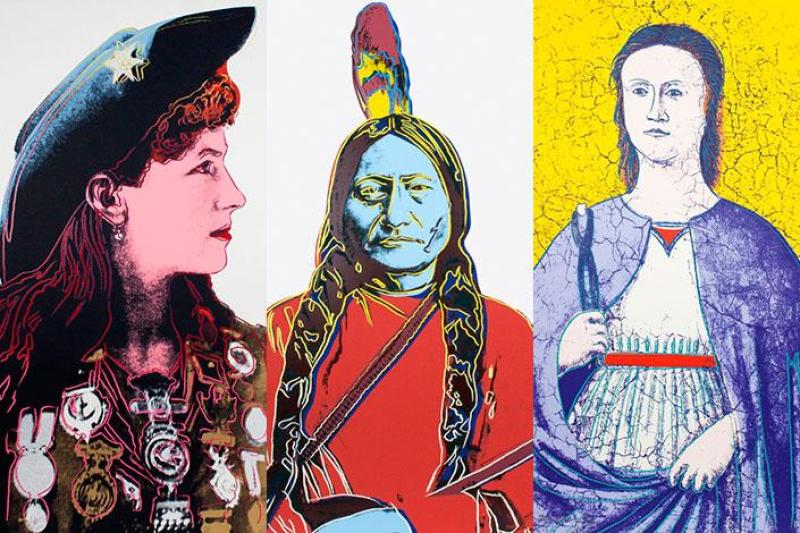 In recent years, the Andy Warhol Foundation has been giving original Warhol art to college and university art galleries, and The Fralin Museum of Art at U.Va. has been a regular recipient of its generosity.
UVaToday
"The Warhol Foundation's gifts have strengthened our holdings in modern art," museum director Bruce Boucher said. "The screen prints have already been in use by faculty and students from the McIntire Department of Art and elsewhere on Grounds.
"We hope to incorporate some of them in our 80th-anniversary exhibitions next year, as they are gems in our crown."
In 2009, The Andy Warhol Foundation for the Visual Arts donated 103 Polaroid Polacolor photos and 50 gelatin-silver prints as one gift to The Fralin Museum of Art.
At the time of that bequest, Warhol was already represented in The Fralin's collection by drawings, sculptures and screen prints.
The foundation's 2009 gift to The Fralin shows the broad range of Warhol's photography in the 1970s and '80s. Some are studio portraits of celebrities such as Margaret Hamilton, Truman Capote and Sylvester Stallone. Others are informal snapshots of people, parties, places and landscapes – entries in a vast photographic diary of the artist's life.
Warhol toted a camera everywhere to maintain what he called his "visual diary." His approach to art – as a routine documentation of daily moments, with a focus on celebrity culture – predicted society's over-infatuation with the famous and the current obsessive nature of today's social media world.
In short, Warhol's Polaroid images and photos open a window on his artistic process.
Because photography was at the heart of both Warhol's working method and his sensibility, the group of donated images is an important addition to the museum's Warhol holdings. In the spring of 2011, The Fralin held a Warhol photo exhibition,"Society Portraits: Andy Warhol's Photographic Legacy."