A&S Graduate Programs Honored in Rankings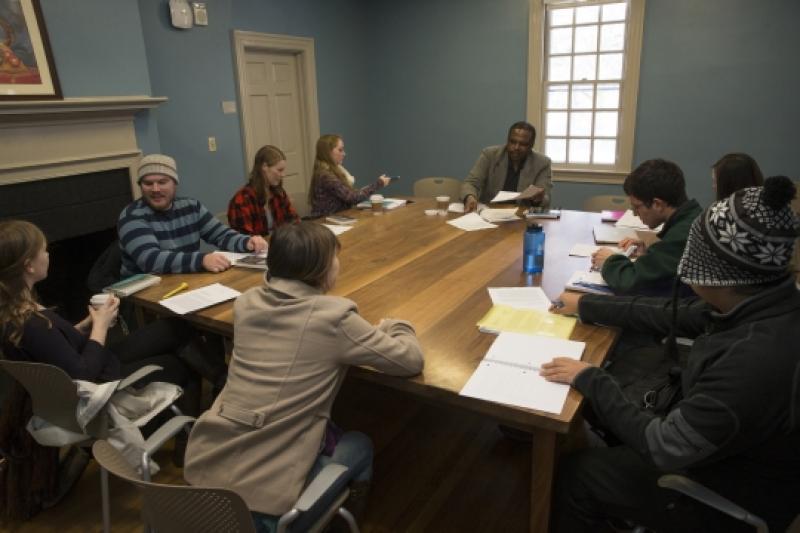 U.S. News & World Report recognized six Arts & Sciences graduate programs this month in its annual national rankings of the top social science and humanities doctoral programs.
 
The following Graduate School of Arts & Sciences all ranked in the top 40 programs in their respective disciplines, as measured by U.S. News:
English: tied for No. 6 overall, tied for No. 5 in American literature before 1865;
Psychology: No. 17 overall;
Corcoran Department of History: tied for No. 18 overall, tied for No. 1 in U.S. colonial history;
Economics: tied for No. 29 overall;
Sociology: tied for No. 32 overall; and
Woodrow Wilson Department of Politics: tied for No. 37 overall.
The rankings of individual programs in specialty areas come solely from reputational surveys, according to U.S. News, as do the social sciences and humanities rankings. The complete rankings can be viewed through the U.S. News website.
 
English and Psychology also were recognized in the 2017 QS world university rankings of the top international institutions, along with the Department of Religious Studies. The QS rankings are based on academic reputation, employer reputation, research citations per paper and research impact.
 
According to the QS survey, the University of Virginia ranked among the top 50 universities in the world in the three disciplines:
English Language and Literature: No. 39, up from No. 45 last year;
Psychology: tied for No. 50; and
Theology, Divinity and Religious Studies: No. 45.
 An overview of the rankings, and links to the different QS world rankings, can be found on The Guardian website.