Historian Takes to Twitter to Correct the Record
There comes a point at which Waitman Wade Beorn, a Holocaust and genocide studies historian, reaches the end of his rope with misuse of history.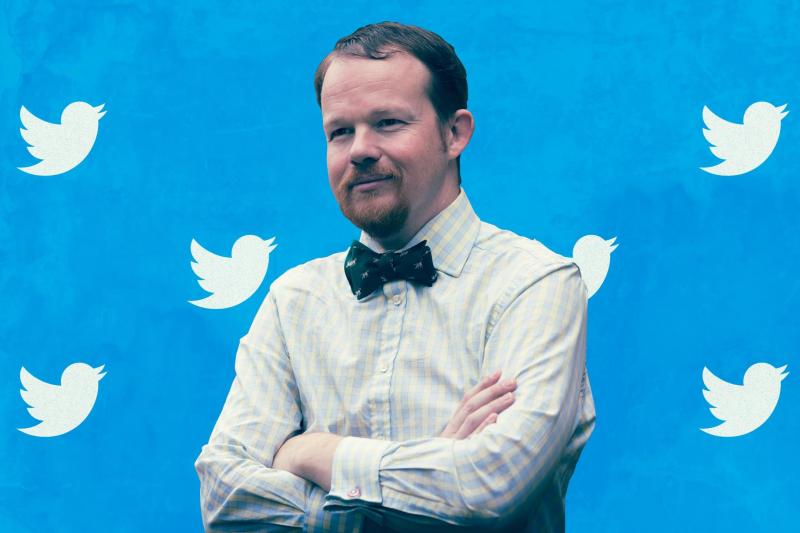 UVA historian Waitman Wade Beorn said Twitter allows experts to rebut those using false history in real time and reach an audience that might not otherwise have access to the facts.
Dan Addison / University Communications
It's at that point that Beorn takes to Twitter – and the lesson begins.
Beorn, a lecturer in the Corcoran Department of History, is among a growing number of historians who have turned to Twitter as a tool for truth-telling at a time when history is being distorted, often for political purposes, at an alarming rate. 
They see posting "threads" ­– a long series of Tweets that can include passages from books, images, links to news articles, images and research from other academics ­– as a way to correct the record and educate the masses.
Beorn, who recently penned an op-ed on the practice for The Washington Post, says the platform allows for experts to rebut those using false history in real time and reach an audience that might not otherwise have access to the facts.
"I choose my battles based on what I find most pressing and then what I feel qualified to speak out about," Beorn explained. "I approach it as if I'm talking to someone who's interested and has a basic understanding, but not a deep understanding. You can give them opportunities to dig deeper if they want."

He's tackled the naming of concentration camps in Poland and taken on Polish nationalists, challenged U.S. Rep. Mo Brooks for labeling Nazis as socialists while reading from "Mein Kampf" on the House floor, and even recently wrote a thread based on a Chronicle of Higher Education op-ed critical of historians using Twitter threads.
Perhaps the thread that garnered the most attention for Beorn was his 26-tweet debunking of conservative author Dinesh D'Souza's claim that Hitler learned core policy strategies from Democrats in the U.S.
D'Souza has a history of running afoul of historians. In fact, it was Princeton University history professor Kevin Kruse's Twitter takedowns of D'Souza that launched the phenomenon and helped increase his Twitter following from about 80,000 to 282,000.
Kruse, in turn, has helped raise Beorn's profile through "signal boosting," sharing Beorn's threads with his own followers and referring them to his research.
"But it's not about followers or becoming a social media influencer," Beorn said. "It's getting your message to a broader group of people."
Noting that an average thread takes about an hour to put together, Beorn said that being able to respond swiftly to those "weaponizing history" was time well-spent if it helped sway a few who might have otherwise bought into a bogus claim.  
"We're making arguments based on what we can prove, not just what we believe. To me, that's important, and it's why I spend so much time on these," he said.
Beorn makes a point of the need to "show the receipts," which is why he meticulously documents his claims, posting screen shots and links to books and research. "The people who are abusing history say things like, 'Hitler was a socialist' and then move on. No, show me the evidence," he said.
While he sees the threads as important, Beorn uses a signature style to make them easily digestible and entertaining, employing simple language, a variety of mediums and, when appropriate, a sardonic sense of humor.
After establishing the basis for the thread, he often kicks his lessons off with some variation of, "Let's talk about that."
"That's my Edward R. Murrow moment," he joked.
Beorn acknowledges that the movement has its detractors, most notably academics who feel that wading into Twitter to battle the messy morass of Twitter misinformation is beneath serious historians.
But he sees things differently, noting that even as a relative newcomer, he's been encouraged to hear from a number of people who have learned from his efforts.
"I've found it to be pretty rewarding, and a great argument for the discipline," he said.