Holsinger Photos Capture Dignity of Local African-American Community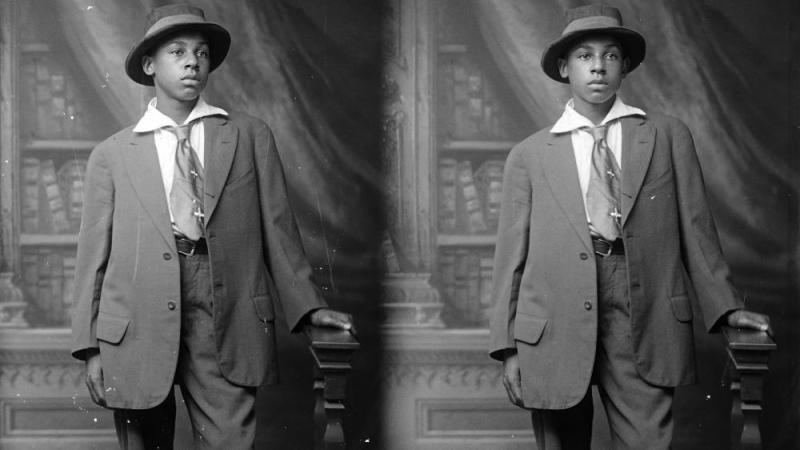 The Holsinger Collection holds 500 portraits of local African-American citizens such as this one taken of Daniel Brown in 1915. Located in U.Va.'s Special Collections Library, the collection is the focus of a conference and future exhibition organized by John Edwin Mason, an associate professor in the Corcoran Department of History.
Margaret Lewis was born into slavery. After emancipation, she and her husband, Paul Lewis, worked for the Freedmen's School in Charlottesville. She had 13 children, and she outlived them all.
A photograph of this remarkable African-American woman can be found in the Holsinger Studio Collection, a unique collection of images housed in the University of Virginia's Albert and Shirley Small Special Collections Library.
The collection – which has been digitized – offers a photographic record of life in Charlottesville and Albemarle County from before the turn of the 20th century through World War I.
It consists of approximately 9,000 dry-plate glass negatives and 500 celluloid negatives from the commercial studio of Rufus W. Holsinger. Approximately two-thirds of the images in the collection are studio portraits, and among these are nearly 500 portraits of African-American citizens of Charlottesville and the surrounding area. 
Many of Holsinger's clients are unidentified, while others are identified only by the name of the person who paid the bill.
Holsinger arrived in Charlottesville in the late 1880s to establish a photographic business. His University Studio at 719-721 West Main Street eventually became the leading photography studio in town. He usually worked with a large-view camera that used 8 x 10 glass plate negatives. In the collection, the photographic emulsion has begun to peel away from some of the plates, while other plates have cracked.
But according to John Edwin Mason, an associate professor in U.Va.'s Corcoran Department of History who teaches African history and the history of photography, the plates are in great condition, considering their age.
"What attracts me most about the portraits is the way that Holsinger and his clients collaborated on photographs that embodied the way that they wanted the world to see them," Mason said. "At a time when crude racial stereotypes dominated the way most white Americans viewed African-Americans, Holsinger captured pride, strength, endurance and respectability.
"Some of his clients were clearly middle-class. Others were just as clearly poor. No matter who they were, Holsinger made a good portrait, just as he did for his white clients."
On Thursday, Special Collections will host a conference, "Photographing the Re-Imagined Self: Early Black Portraiture in South Africa and the United States," from 9:30 a.m. to 5 p.m. at the Harrison Institute.
Focusing primarily on the Holsinger collection, the conference will explore ways in which commercial photographers and their African-American clients collaborated to visualize new racial identities in the late 19th and early 20th centuries.
Organized by Mason, it will help kickstart the curation of African-American portraits from the Holsinger Collection in anticipation of a U.Va. exhibition in 2017.
We asked Mason to select photos from the collection that illustrate the artistry and range of this remarkable archive. Here are a few of his choices.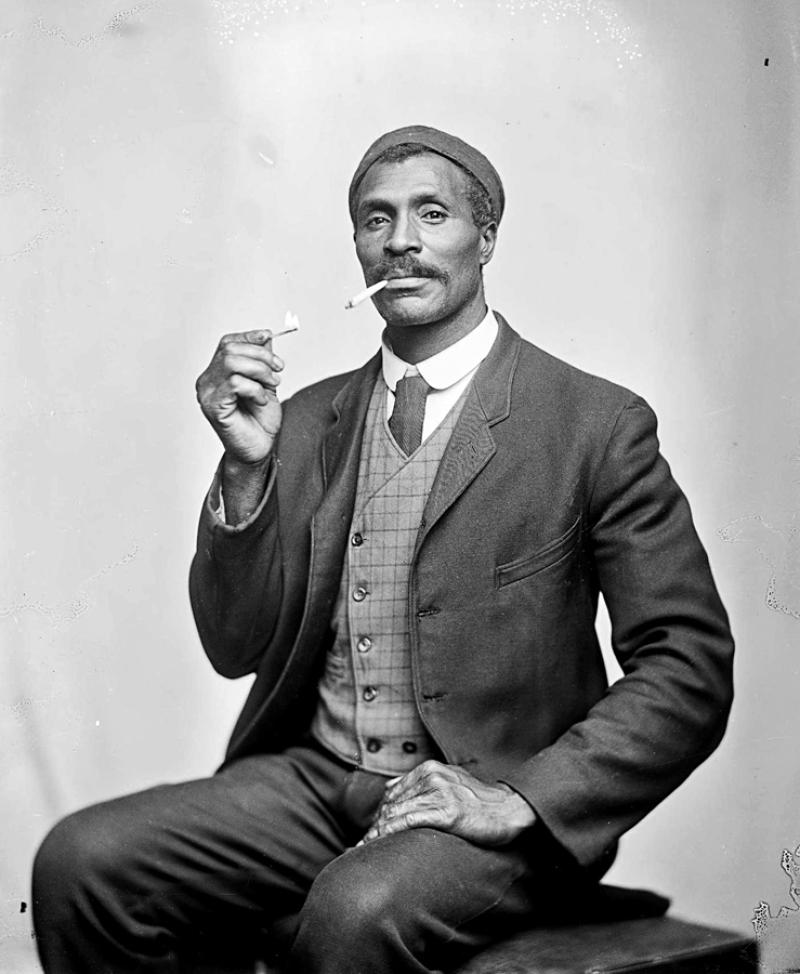 Bill Hurley, 1909
Mason: William "Bill" Hurley was a liveryman and a long-time employee of Charlottesville Mayor J. Samuel McCue, who's best known for being the last person to have been publicly hanged in the city, after having been convicted of murdering his wife. Hurley testified at the 1904 trial.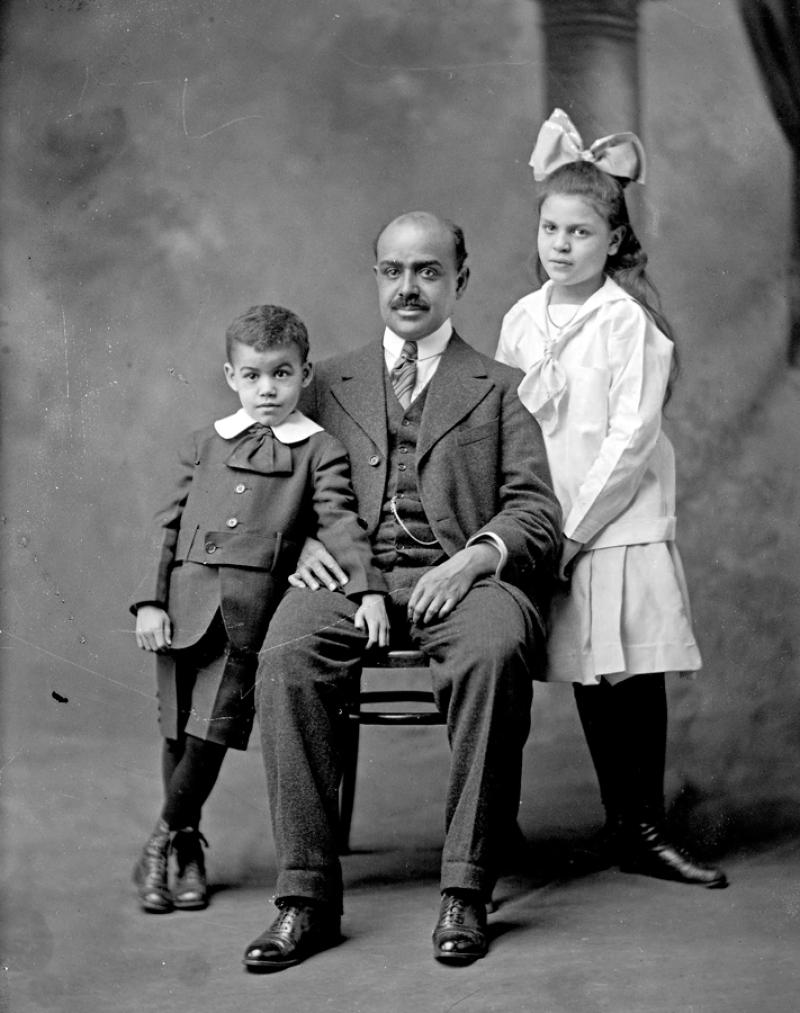 Dr. George Ferguson with his children, 1917
Mason: Ferguson was the first African-American physician to establish a sustained practice in Albemarle County, after having graduated from Howard University's medical school. [His son, George R. Ferguson Jr., later operated a funeral home in Charlottesville, was president of the local chapter of the NAACP and led efforts to desegregate the University of Virginia hospital, as well as local schools. His daughter, Olivia, was one of the Charlottesville Twelve, a group of elementary and high school students who integrated the city schools in 1959.]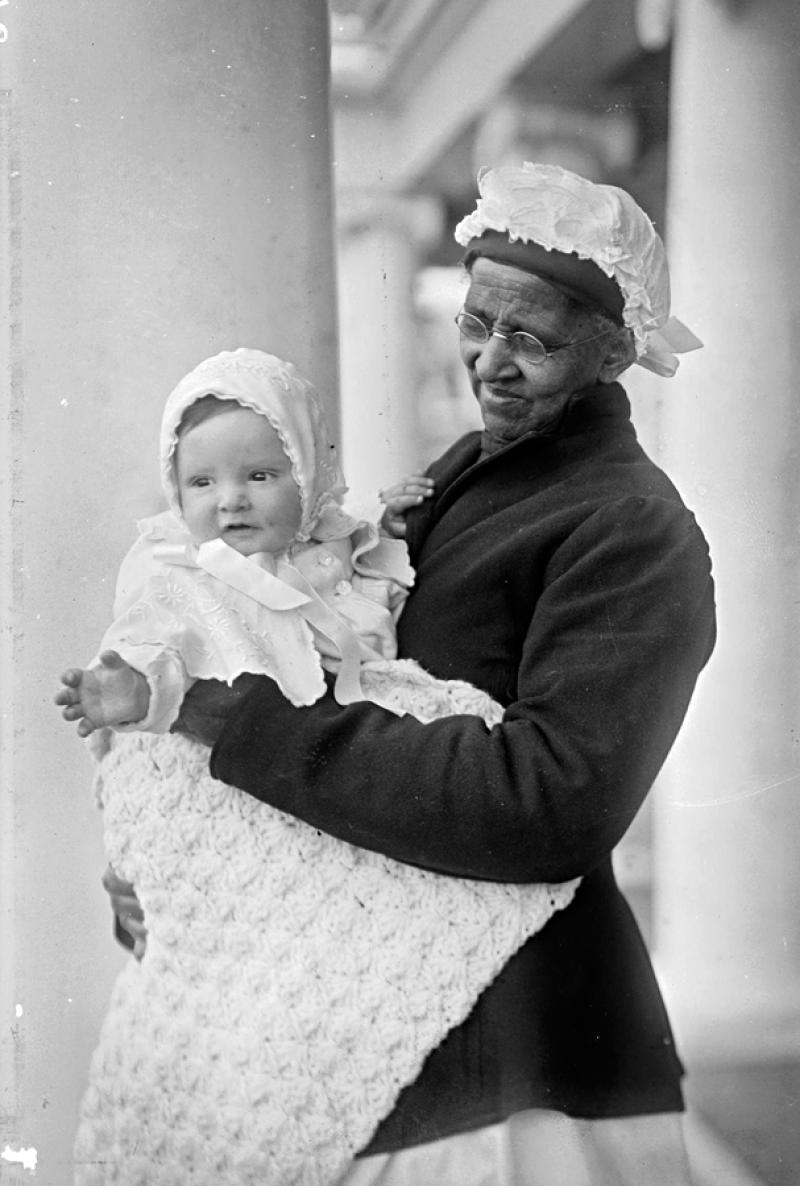 Margaret Lewis, 1914
Mason: Along with her husband, Paul Lewis, she worked for the Charlottesville Freedmen's School. A fellow teacher at the school described her as "quick, bright, alert and humorous."