Influential Researchers in Environmental Sciences, Psychology Earn Prestigious Honor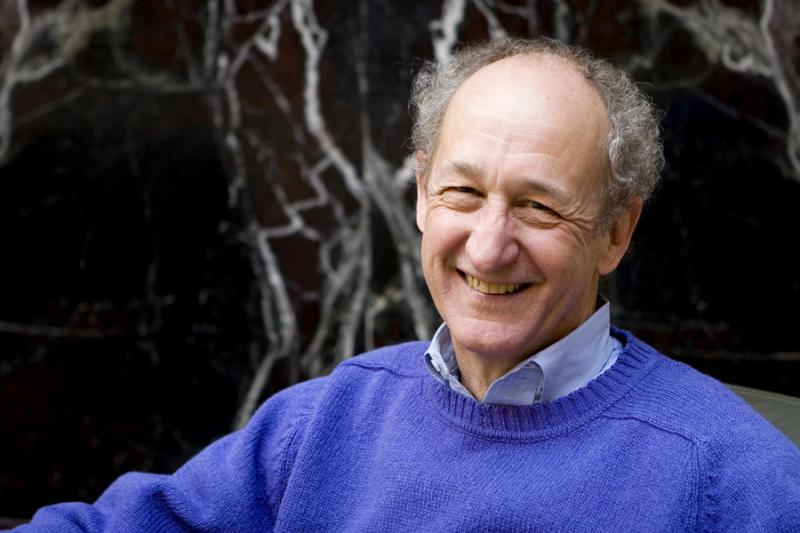 James N. Galloway, Sidman P. Poole Professor of Environmental Sciences
From his pioneering studies of acid rain in the 1970s to his ongoing work on the global impact of human-generated reactive nitrogen in the environment, James N. Galloway, the University of Virginia's Sidman P. Poole Professor of Environmental Sciences, has long been one of the world's trailblazing environmental scientists.
As the author of numerous groundbreaking books and articles advancing the applications of social psychology to address social problems, Timothy D. Wilson, UVA's Sherrell J. Aston Professor of Psychology, has built an equally eminent reputation within his field over the decades.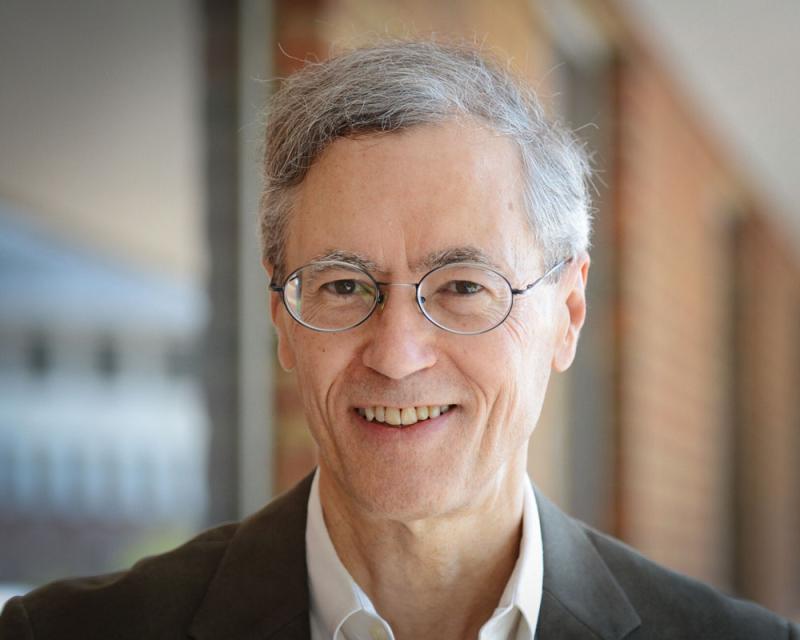 Timothy D. Wilson, Sherrell J. Aston Professor of Psychology
Recently, these College and Graduate School of Arts & Sciences colleagues – who are also research collaborators – received word of the latest recognition of their scientific achievements: they were elected to the National Academy of Sciences, one of the highest honors for a scientist.
Their elections increase the number of active UVA faculty within the academy to five. (Four of them teach and research within the College and Graduate School of Arts & Sciences.) Galloway and Wilson were among 120 new members and 26 international members whose election was announced April 27 in recognition of their distinguished and continuing achievements in original research.
"Tim Wilson and Jim Galloway are both incredibly deserving of this honor," said John Hawley, the College's Associate Dean of Sciences. "
Both are well-respected scholars in their field, with significant national and international recognition, and they both have contributed their expertise widely in service to science."
The Impact of High-Quality Science
Quick to credit his research colleagues at UVA and other institutions, as well as the many students who have contributed to his projects, Galloway said he feels privileged to work in a field and at a university that encourages imaginative research.
"It's the freedom to ask questions, and the ability to work within a creative environment fueled by the energy of so many young, extremely talented and ambitious students," Galloway said. "I just keep asking questions, and I thank UVA for giving me the freedom to continue to keep asking them."
A member of UVA's faculty since 1976, Galloway is considered one of the world's leading environmental scientists researching human impacts on the global nitrogen cycle, but his early work in the 1970s established him as a prominent force in the study of acid rain. He and his colleagues led an influential study that demonstrated how precipitation was far more acidic than expected, and that the increased acidity was due to air pollution. For more than 30 years, Galloway has played an instrumental role in the study the effects of acid rain on native brook trout in Virginia and the southern Appalachians. The Shenandoah Watershed Study is the longest-running watershed research and monitoring program in the National Park System.
"The impact of the high-quality science done by Jim and others in this case cannot be overemphasized," Michael Pace, Galloway's colleague in the Department of Environmental Sciences, said.
In his most recent work, Galloway is examining how to maximize the use of nitrogen for beneficial purposes (i.e., food production) while minimizing its negative impacts on people and ecosystems.
Twelve years ago, he received the Tyler Prize for Environmental Achievement for developing the concept of a "nitrogen cascade" to describe the cumulative impact of human-generated reactive nitrogen in the environment. As explained by Galloway and his research colleagues, reactive nitrogen compounds don't disappear. Some may emerge as smog-forming compounds, then are deposited in forest soils and groundwater as nitric acid before moving to the coast, where they create algae blooms and dead zones. The cycle continues with nitrogen's return to the atmosphere in the form of nitrous oxide, a greenhouse gas.
"No one was doing too much research before about nitric acid," Galloway said. "So I just started asking questions about nitrogen in the environment, and that led me down some good alleys, some bad alleys. But as we continued moving forward we were able to create a comprehensive global cycle for nitrogen."
In 2013, that pioneering work enabled Galloway, with the assistance of then-graduate student Allison Leach, to persuade UVA's Board of Visitors to approve a plan to reduce the emissions of reactive nitrogen from campus activities 25 percent by 2025. In the four years that followed, UVA went from being the first university in the world to calculate its "nitrogen footprint" to organizing a network of 20 higher education institutions in the United States and abroad, measuring and attempting to reduce their output of reactive nitrogen that creates smog, acidifies water sources and weakens the upper-atmospheric ozone layer.
UVA's work with seven other institutions to launch the Nitrogen Footprint Tool Network was highlighted four years ago in a special issue of Sustainability: The Journal of Record. Since then, the project has established nitrogen footprint models for more than 600 colleges and universities. It is also working with researchers internationally to create models for 10 countries, including Australia, Brazil, Canada, Denmark, Germany, Japan, The Netherlands, Tanzania and Ukraine.
A popular teacher and mentor to students, Galloway has inspired countless students to work on his initiatives and make valuable contributions to the research.
Libby Dukes, a 2018 environmental sciences graduate, first encountered Galloway as a student in his "Resources and the Environment" course six years ago. She went on to work with him as an undergraduate research assistant and now works full-time as his research assistant on the UVA Nitrogen Footprint project. She credited Galloway's mentorship with helping her get her undergraduate thesis, a nitrogen footprint analysis of Baltimore, published this year in "Environmental Research Letters."
"Jim has been an amazing mentor to me and to all of the students I have seen work with him," Dukes said. "He has given me so many opportunities to share the work that we are doing at national and international conferences and guided me through writing and submitting my first scientific publication, which have been fantastic experiences for my professional and personal development."
Julia Stanganelli, a 2020 environmental sciences graduate who received a departmental interdisciplinary award this spring for her undergraduate thesis assessing the geographical distribution of Charlottesville's nitrogen footprint and the potential of reducing it, called Galloway a "one-of-a-kind professor."
"He is of course a brilliant and celebrated scientist, but he never treats anyone as if they are below him," said Stanganelli, who worked with Galloway on the Nitrogen Working Group. "He is extremely encouraging, and you can tell that he really cares about each one of his students. He goes out of his way to make their ideas heard, and to make them feel welcome. … He rarely takes credit himself and instead always lifts up the ideas and accomplishments of others, especially students, whenever he gets the chance.
Fourth year Sam Mogen, who won the Wallace-Poole Prize as the outstanding graduating major in the Department of Environmental Sciences, began working with Galloway at the end of Mogen's first year on Grounds.
"Jim has guided me through a number of research projects over my time at UVA, and he has been the best faculty member I could imagine working with," Mogen said. "He is simultaneously one of the warmest and most genial people I have ever met, while also being a very strong and realistic advisor who is at the top of his field."
Exploring the Frontiers of Self-Knowledge
Recently, Galloway and Wilson have been collaborating on a research project to investigate the influence of food labels on sustainable food purchases. A paper based on several years of lunchtime surveys, conducted on Grounds in the West Range Café by student research assistants gauging people's awareness of environmental sustainability issues and their impact on their lunch selections, is currently under review for potential publication.
Seeking the insight of one of the world's foremost researchers in social psychology to design and interpret the study was an easy choice for Galloway. Since the beginning of his career as a research psychologist, Wilson has been interested in the subject of self-knowledge: how human beings understand who they are and why they do the things they do.
His early research was focused on understanding the unconscious and the limits of one's capacity to understand their own motives, and that early work helped to establish the idea that the unconscious is not simply the home of the mind's more primitive urges, as Freud suggested, but something much more complex.
According to Wilson, the unconscious has evolved as an efficient and "extremely sophisticated way of sizing up the world and making decisions in ways we have no idea we're doing. But with such an important aspect of our behavior and our motivation hidden from us, Wilson said, "That raises interesting questions about how we come to know ourselves."
The search for answers led him to realize that "there are a lot of similarities between how we come to know other people and how we know ourselves," Wilson explained. "We observe behavior, we gather as much data as we can about ourselves and what our thoughts are and then we make a story."
The idea that human beings create narratives about themselves was the subject of Wilson's book, Strangers to Ourselves: Discovering the Adaptive Unconscious, which examines how humans construct stories as a way of understanding who they are and what they want to become, despite the limitations of their self-knowledge. It's an idea that has changed the way scientists think about how people understand themselves and how they make decisions about their lives.
"Strangers to Ourselves immediately became a must-read among behavioral scientists and philosophers," said Alev Erisir, chair of the College and Graduate School of Arts & Sciences' Department of Psychology. "Malcolm Gladwell, the author of the New York Times Best Sellers Blink, The Tipping Point and Outliers notes 'In Blink, I probably owe a bigger intellectual debt to Tim Wilson than anyone else, and Strangers to Ourselves is probably the most influential book I've ever read.'"
"Professor Wilson's ideas about self-knowledge and unconscious mental processes have enjoyed a remarkably high level of dissemination, and his ideas have become common knowledge," added Erisir. "How many scientists can claim this level of impact on public discourse?"
In Redirect: The Surprising New Science of Psychological Change, published in 2011, Wilson explores some of the applications of his model of the unconscious mind and its power to change lives.
"Sometimes these stories we tell about ourselves go wrong and people end up with unhealthy narratives that get them into trouble," Wilson said. The solution, Wilson explains, is a form of "story editing" that gives people a way to revise their personal narratives to create healthier outcomes.
"One of the great things about Redirect is that it takes the insights of basic science in social psychology to show how we can leverage that knowledge into real change," said Erin Westgate, a professor of psychology at the University of Florida and one of Wilson's former students. "The central contribution of Redirect is that it shares this basic but powerful principle of story-editing with members of the public and policy makers, while noting the necessity of empirical evaluation of programs intended to improve society, and the critical importance of experimental methods."
Daniel Gilbert, Edgar Pierce Professor of Psychology at Harvard University and Wilson's long-term collaborator said, "Tim's books are science writing at its best: Deep, insightful, meticulously researched and a joy to read. He has the rare ability to make complicated things seem simple, which is the hallmark of both a great writer and a great teacher. It is no wonder that both of Tim's popular books have had such a profound impact on scholars, on students and on the general public."
Since joining the UVA faculty in 1979, Wilson has won the Association for Psychological Science's William James Fellow Award and has been elected to the American Academy of Arts and Sciences. He also is a recipient of the Thomas Jefferson Award for Excellence in
Scholarship, UVA's highest academic honor. His election to the National Academy of Sciences is just the latest recognition he has received for a lifetime of contributions to the field of psychology.
"It's an incredible honor to be elected," Wilson said. "The National Academy of Sciences is a very elite group, and it's an incredible surprise."