Language Commons Space Opening Oct. 24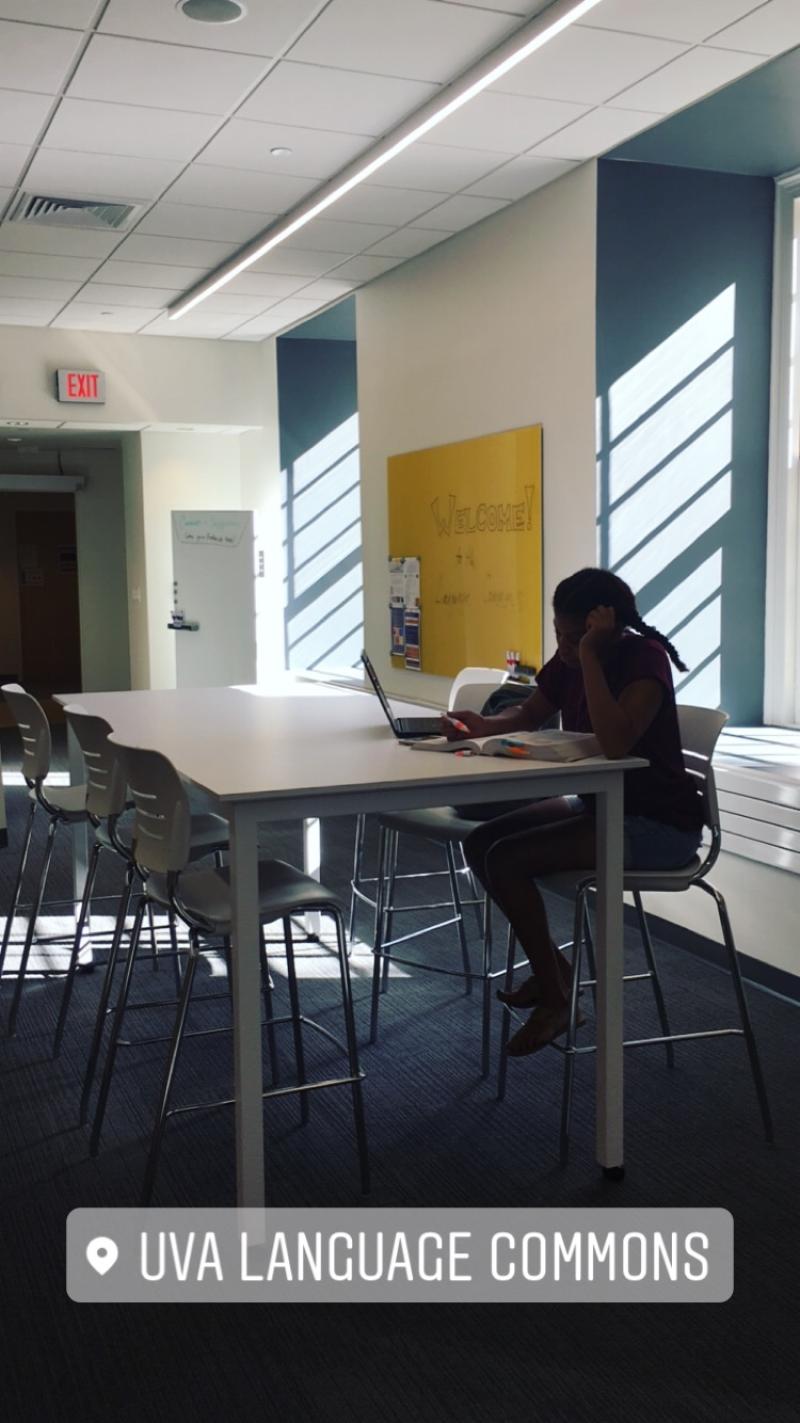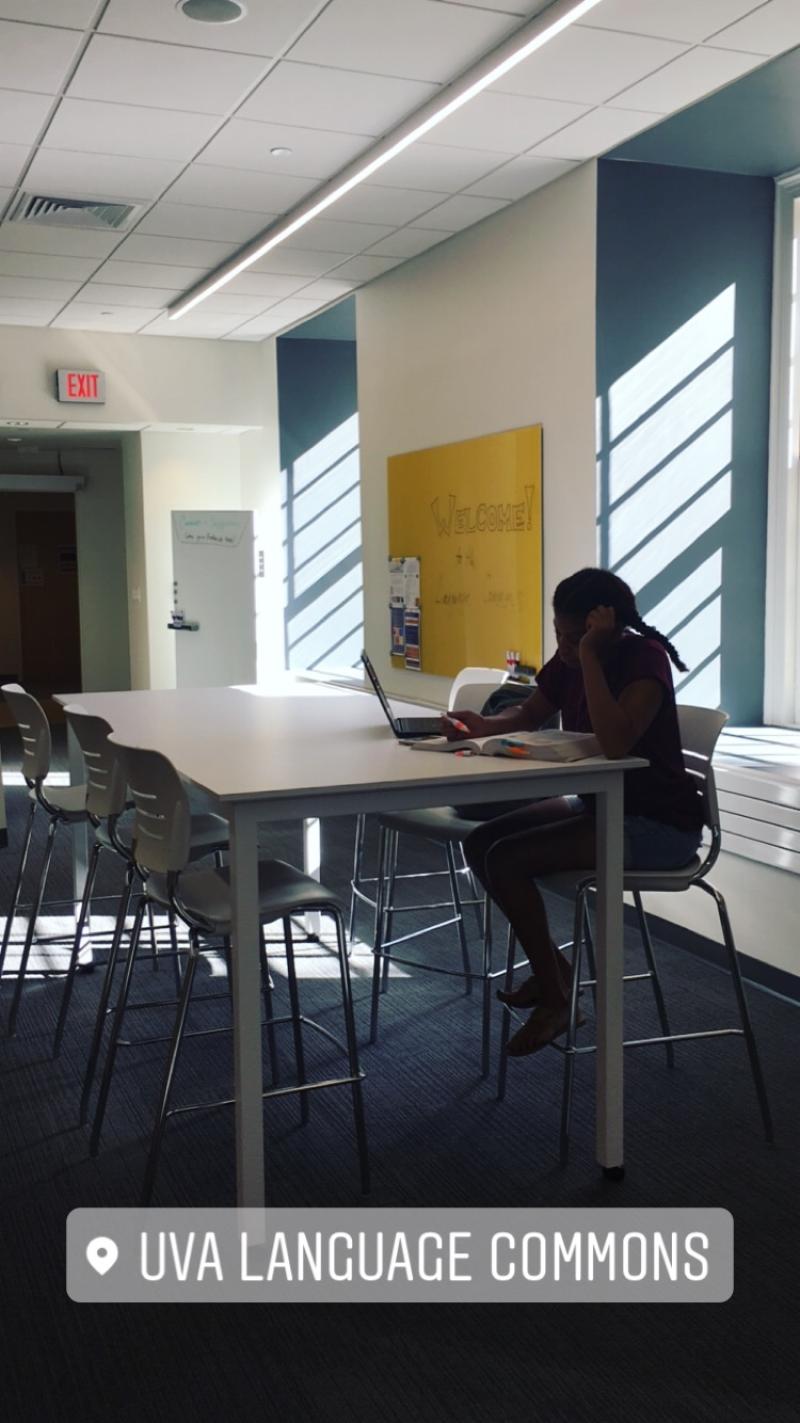 The Language Commons, a new collaborative space on the second floor of New Cabell Hall for language students and instructors, is celebrating its grand opening next Tuesday, Oct. 24. An afternoon reception celebrating its opening, open to faculty, staff and students, will be preceded by a series of events reflecting the variety of events that the Commons will hold as an Arts & Sciences hub for language learning and intercultural communication.
Located at New Cabell 298, the Language Commons offers students and faculty a space to develop their skills in a world language in an inviting new space featuring computer work stations, flat screen monitors with access to international TV channels, dry erase boards, standing-height tables for group projects, and lounge areas for quiet study. An initiative of the College and Graduate School of Arts & Sciences, the Commons seeks to provide innovative programs, activities, and resources in support of UVA's language learning community. Its design and construction were funded with a portion of a $40 million gift to the University of Virginia last year by longtime benefactor – and College alumnus – Thompson Dean.
"We believe it's important to offer students enhanced opportunities to engage with world languages outside the classroom setting," said Associate Dean for the Arts and Humanities Francesca Fiorani. "We want to foster an environment where language students can speak in formal and informal settings, create podcasts and video presentations, watch movies, perform pieces, and write creative blog posts and analytical essays. The Language Commons is a dedicated space meant to encourage and facilitate the full immersion of students in a world language and a meaningful engagement with peers and faculty as they refine their language skills and deepen their understanding of world cultures and literatures."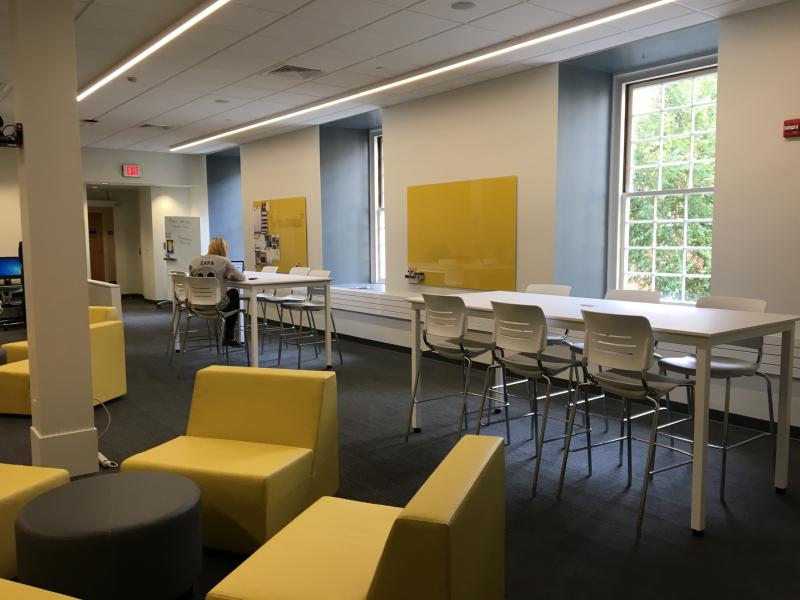 The Oct. 24 schedule of grand opening events begins at 11 a.m. with a 45-minute session of "Yoga en Español" open to the UVA community.
That will be followed by the following events:
12:15-1:30 p.m.: Student Language Organization Networking Lunch;
2-2:45 p.m.: Maximizing Language Learning Abroad;
3:30-5 p.m.: Grand Opening Reception (open to all students, staff, and faculty), with opening remarks by Associate Dean Francesca Fiorani.
For more information about the Language Commons and to inquire about holding language and culture events in the space, visit its website.