Media Studies Celebrates 10th Anniversary in New York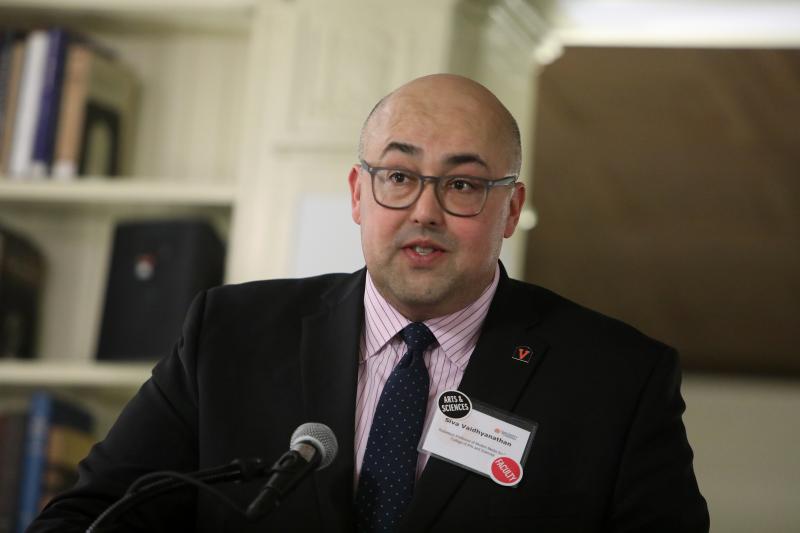 Siva Vaidhyanathan, Robertson Professor of Modern Media Studies
Gerard Gaskin
The Department of Media Studies celebrated its 10th anniversary with a well-attended alumni media panel, titled "A Crisis in Credibility," on Jan. 11 at the Yale Club of New York City. Moderated by Siva Vaidhyanathan, Robertson Professor of Modern Media Studies, the panel featured Amber Payne (Media Studies/Studio Art, '04), executive producer at Teen Vogue and former founding managing editor of NBCBLK; Edward Swindler (Foreign Affairs '76, GSAS '82, Darden '84,), former president of NBC Universal Domestic TV Distribution and NBC Broadcast Operations; and Milena Mikael-Debass (Foreign Affairs '08), news producer at VICE Media.
The panelists discussed the crisis of faith in journalism in America, which, they said, correlates with the rise of social media and the demand for "instant news" that isn't always accurate or ethical. Social media services like Facebook allow people to listen to and believe what they want, Swindler said, while reputable news sources are being challenged.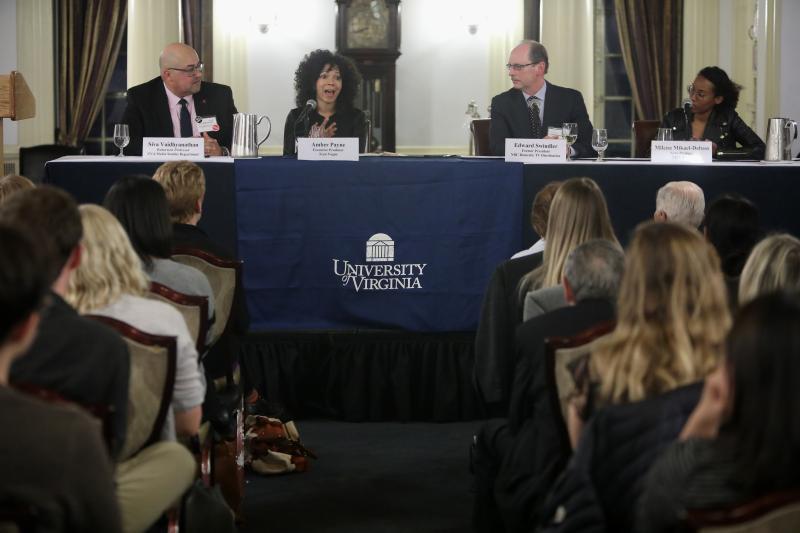 Panel of UVA Media Studies alumni at the department's 10th anniversary celebration in New York City.
Gerard Gaskin
"'Fake news' has become synonymous with news you disagree with," Mikael-Debass said. "That's really dangerous."
The panel capped off a weeklong trip to New York for College students in Vaidhyanathan's January Term media studies course, "Journalism in NYC," co-taught by VQR executive editor Allison Wright. Students visited the New Yorker, CNN, NBC, Fox News, Late Night with Stephen Colbert, Bloomberg, the New York Times Magazine and more, speaking with venerated journalists including Katie Couric (English '79), Anderson Cooper, and David Remnick.