Music Majors in the Marketplace: Where the Degree Leads Post-Graduation
A music degree from the University of Virginia can take you to center stage, but it can also be an asset in the corporate world and even in the military.
UVA's music department has grown rapidly over the past decade, with the breadth and depth of its offerings increasing alongside the number of students and faculty. Students study anything from classical music to electronic and computer music, with plenty of cultures and traditions represented. The skills they learn – from performing intricate pieces to composing and editing behind the scenes – translate well beyond the stage.
"Music is all about communication, collaboration and attention to detail," department chair Matthew Burtner said. "It involves a lot of organization – composing and organizing something into its most effective form – and creativity – looking at a blank page and creating something that fits your vision."
UVA Today caught up with a few past music majors to see how those skills have helped them build careers after graduation.
• Rachel Dady – Digital Producer, Nickelodeon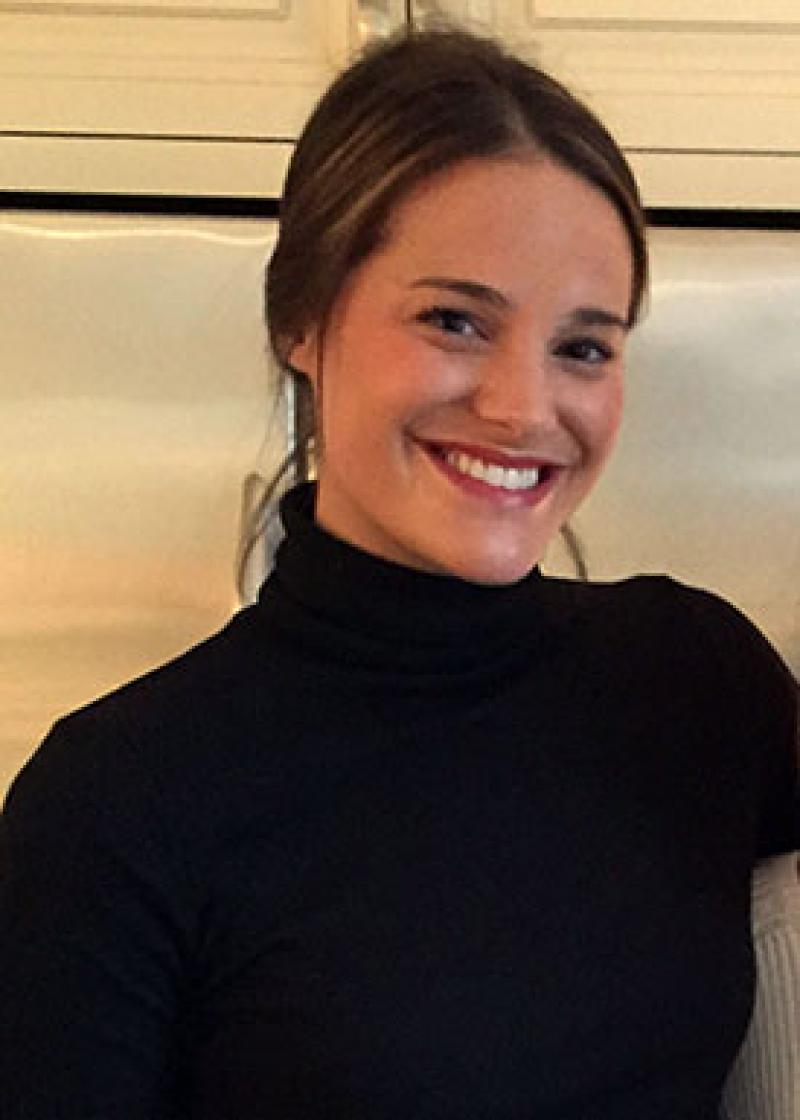 Rachel Dady (Music '12) Digital Producer, Nickelodeon
Dady, a 2012 graduate who double-majored in music and American studies, worked for MTV after graduation and is now a digital producer for Nickelodeon's Teen Nick programming, creating digital and on-air content and contributing to social media campaigns. Her work has given her the opportunity to interview well-known artists, cover music video premieres and even sing on a few demo records.
"I think my music studies played a huge part in getting that first job at MTV," Dady said. "Being able to speak about music in an intelligent and accessible way is a pretty rarefied skill and something that the music department really excels at teaching."
Among other programs, Dady has worked on Nickelodeon's Kid's Choice Awards; "The Splat," a program re-running classic Nickelodeon shows from the 1980s and 1990s; and MTV's Video Music Awards.
"I love that my job is inherently creative and that I get to help make funny, entertaining content from the ground up," Dady said. "I would encourage current music majors looking to work outside of the music business to embrace it as something that makes you unique. You are literate in what some consider a foreign language, you have a strong sense of discipline, and you can bring people joy through performance. Even if you want to go into consulting, that is the stuff of a well-rounded and interesting résumé."
• Lisa Newill-Smith – Co-founder, Alltags Oper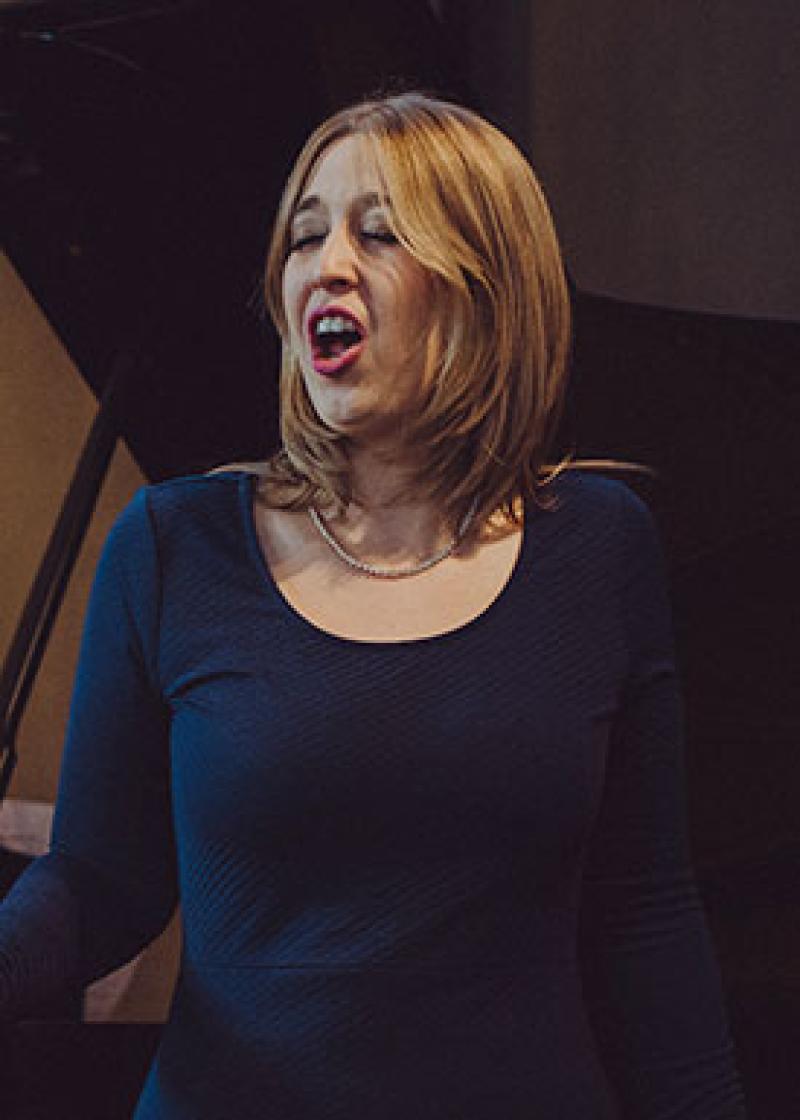 Lisa Newell-Smith (Music '11) Co-founder, Alltags Oper
Newill-Smith, a 2011 alumna, has put together her own opera company in Berlin, alongside her husband, pianist David Wishart. Alltags Oper (German for "everyday opera") brings opera to groups who would not necessarily attend traditional opera performances, Newill-Smith said. The company features a 16-person cast and a 13-piece orchestra.
"We are trying to do performances for refugees and to take opera into schools," she said, citing a December performance of "Hansel and Gretel" for local schoolchildren. "We also hope to give young opera singers an opportunity to perform on stage with an orchestra, to give them the experience they need."
Newill-Smith has taken on numerous roles in Berlin productions and made a name for herself in international competitions. Most recently, she was named a semifinalist for the American Prize, recognizing the best performances by American opera singers and companies. She was involved in Opera Viva at UVA and also took classes in art business and drama, to support her goal of becoming a freelance performer.
"Those classes really helped me as a self-employed musician, where I have to do my own administration work, especially when just starting out," Newill-Smith said.  
• Juan Mendez – UH-60 Blackhawk Pilot, U.S. Marine Corps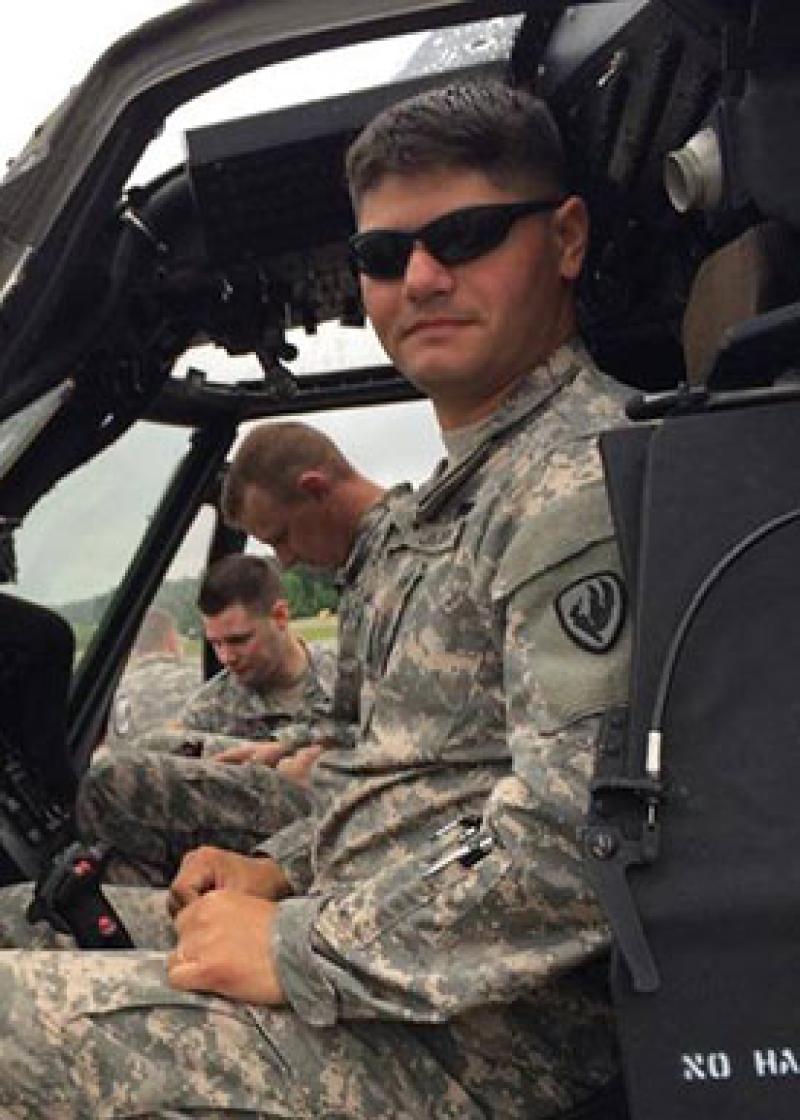 Juan Mendez (Music '09) UH-60 Blackhawk Helicopter Pilot, U.S. Marine Corps
Military service runs in Mendez's family. His parents were both in the Army and the Army National Guard, where his mother served nearly 30 years as a tank turret repairman and his father served 20 years as a small arms repairman.
"I always knew I wanted to serve and I have been fortunate to be able to do so for the last 16 years," Mendez said.
He joined the Marine Corps as a helicopter repairman in 1999 and returned to the Marine Corps Reserves as a crew chief after his 2009 graduation from UVA, while also working for the Defense Intelligence Agency.
His military work and his music studies have some surprising parallels, Mendez said.
"There is a lot of importance placed on doing the small things correctly and keeping those skills sharp. I don't believe there is a musician who does not still practice the basics, like scales, chords and sight reading," he said. "The same holds true for military service. Drill and ceremony, marksmanship and map reading are just some of the basic skills you hone over many years of practice."
Additionally, he pointed out, both music and military operations involve many parts moving toward one common goal.
"As a musician, you listen to your counterparts so that you blend rhythmically, melodically and harmonically. In the military, you are part of a huge symphony. Aviation, infantry, artillery and combat all play their specific part in order to accomplish the overall mission," Mendez said.
More technically, Mendez has also benefitted from the computer programming and analysis skills that he picked up in UVA's music department.
"I learned how to break a piece down into its themes, phrases and patterns to help me learn how to express or explain it," he said. "That skill has helped me immensely in processing aircraft systems, emergency procedures and tactical employment."
• Andrew Aylward – Producer, Australian Broadcasting Corporation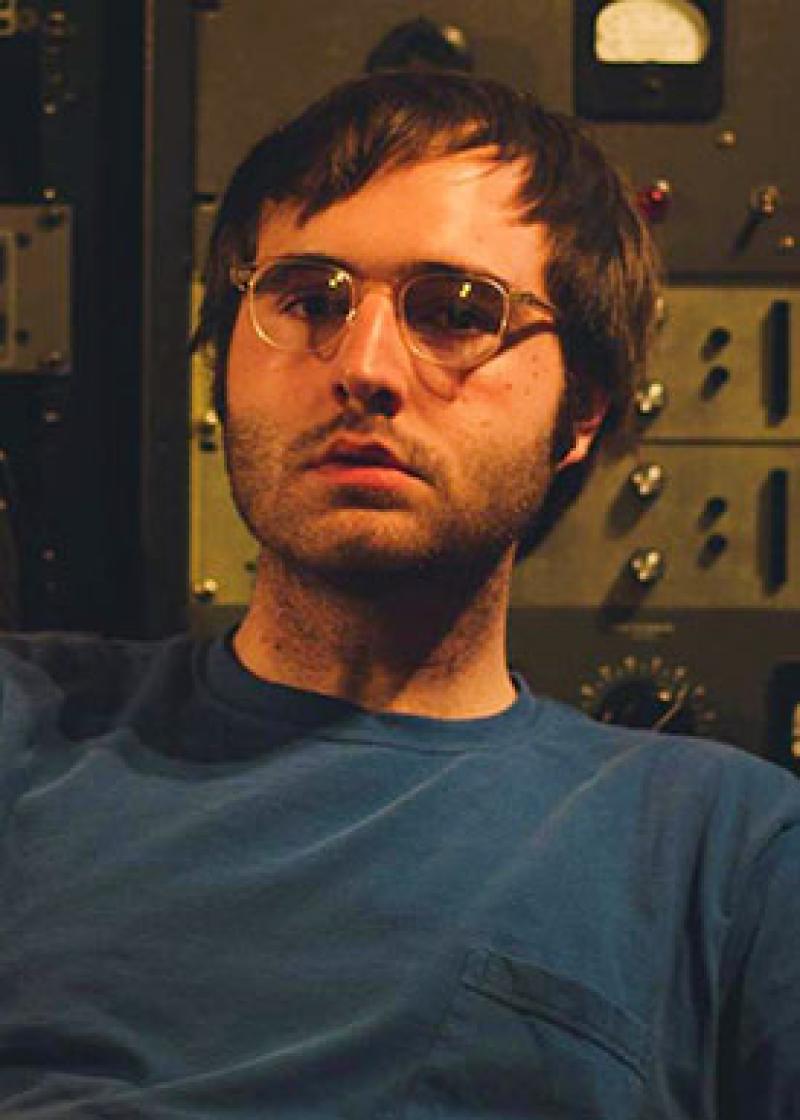 Andrew Aylward (Music '13) Producer, Australian Broadcasting Corporation
Aylward focused on the broadcasting industry after graduating from UVA in 2013, with a degree in music and American studies. As a producer at the Australian Broadcasting Corporation's Washington, D.C. office, he shares U.S. news stories with radio and television audiences in Australia.
Aylward began learning about audio editing during some of his computer music classes at UVA and regularly uses those skills in his job. The analysis and critical thinking required in his music courses also help him as he parses the day's news for the most relevant stories.
"A lot of the courses I took helped me to gain critical analysis skills," he said. "Along with developing an appreciation of music, we were asked to analyze the intersection between politics and music."
• Andrew O'Shanick, Graduate student, The Boston Conservatory
After graduating in 2014, O'Shanick began graduate school at The Boston Conservatory, a program that several of his music professors told him about. Like Newill-Smith, he is an accomplished opera singer who got his start with UVA's Opera Viva group.
This fall, he will be performing in the conservatory's production of "Flight," an opera by contemporary British composer Jonathan Doves. O'Shanick earned one of the few soloist roles, as an American diplomat to Belarus.
In between performances, his days are filled with classes, rehearsals, one-on-one voice lessons and community theater projects.
"One of the best things about opera is getting to meet so many different people," he said. "With each project you work with new people, directors and casts and get to know each other well, as you are around them every day."