New A&S Chief of Staff Brings Background of Helping Academic Organizations, Intellectual Leaders Flourish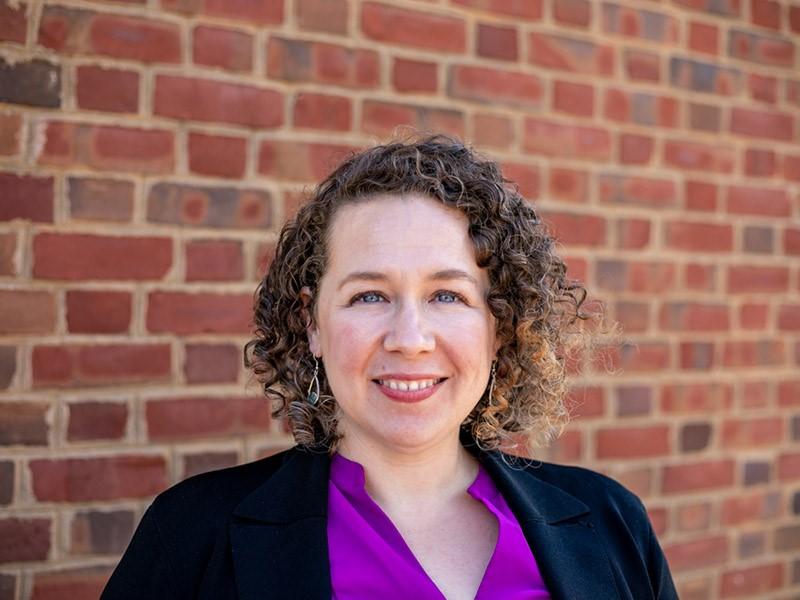 Kerry Searle Grannis worked 11 years at The Brookings Institution before joining the College and Graduate School of Arts & Sciences in early February, but the new A&S Chief of Staff is no stranger to higher education.
 
After earning her Ph.D. in American literature from George Washington University, she initially intended to pursue a tenure-track faculty route and taught literature and composition courses at GW and Northern Virginia Community College. But she discovered her true niche working at Brookings to help academic organizations and intellectual leaders build stronger cultures, better systems, and more effective management practices that allow them to amplify and extend their core strengths.
 
"That work has really been the backbone of my career," Grannis said. She began in 2011 as a Brookings project manager for the Center on Children and Families before helping to establish the Hutchins Center on Fiscal and Monetary Policy in 2014, and the Center on Regulation and Markets in 2017. Her final role in her distinguished career at the Washington, D.C.-based nonprofit public policy organization was as vice president for institutional affairs. Her work touched on all areas of business and research operations, with a common thread of building better systems and strengthening organizational culture to support the Institution's impact. 
 
Grannis said she was drawn to the opportunity to work with A&S Dean Christa Acampora and the College's leadership because of the many and various examples of great works ongoing here.
 
"One of the exciting things about working with Christa is her vision of how all the pieces work together in mutually supportive ways," she said. "For example, how a strong graduate education program drives first-class research, which attracts world-class faculty, all of which draw amazing undergraduate students to the College. There's no expendable piece of the puzzle."

Acampora said Grannis offers valuable perspective at an important time for Arts & Sciences.

"She's playing a vital leadership role as she helps me and the Dean's Office team sharpen our focus on strategic goals and further develop the processes and protocols we need to ensure that all members of the Arts & Sciences community are not only informed and engaged but also supported in this collaborative effort."
 
Grannis spent her few weeks on Grounds meeting her new staff and faculty colleagues, asking them to share something related to A&S about which they were proud.
 
"I wish everyone had the opportunity to see each face light up when they talk about the good work happening here: their commitment to operational excellence, their excitement about pioneering research, their joy in participating in innovative teaching and learning. A&S faculty and staff truly love this place — and their enthusiasm is contagious," she said.

Grannis continues to divide her time between Charlottesville and Northern Virginia, where her family still live. Her husband works on Capitol Hill, and at this stage of their lives, she joked, their "hobbies" mostly involve supporting their three teenagers' interests and activities.
In what spare time remains in her schedule, Grannis said she loves writing, cooking, reading novels and any activity that lets her spend time in or on the water. Having spent many years as a singer and actor, she also looks forward to supporting the performing arts scene at UVA and the surrounding area.