Fralin Exhibit Celebrates the Vibrant Art of Britain in Postwar Era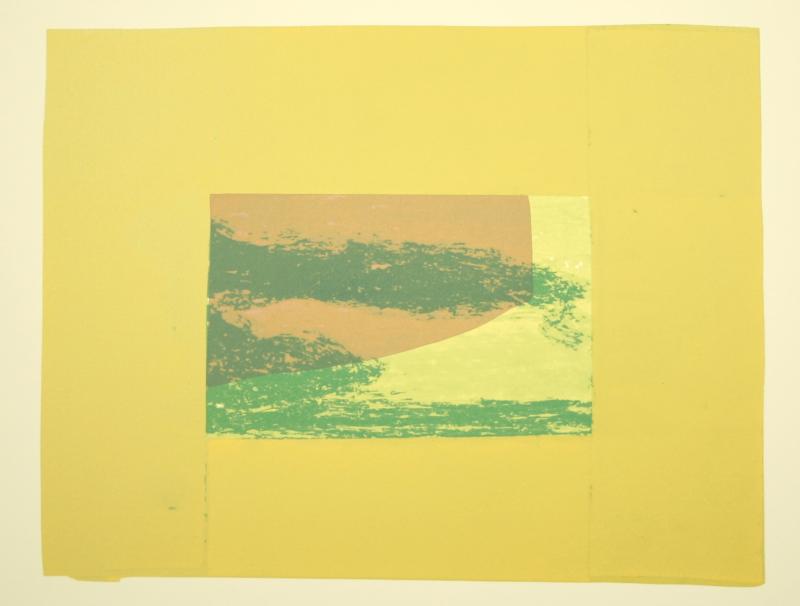 Howard Hodgkin, British, "Indian View F," edition 42/75, from the series "Indian Views," 1971, Screenprint, Gift of Ben Wunsch, 1984.25.44.7 © Howard Hodgkin Postwar British Prints
Works from a rich and experimental era in British art history – including abstract and pop art, still lifes, landscapes and themes from literature – will be the focus of a summer exhibition at The Fralin Museum of Art at the University of Virginia that opens Friday and runs through Aug. 31.
"Postwar British Prints" reveals the diversity and strength of printmaking in Great Britain after World War II, as well as the myriad influences that influenced artistic production.
Drawn from the museum's permanent collection, the exhibit was curated by Jennifer Farrell, the museum's curator of exhibitions and contemporary art, and curatorial assistant Katelyn Hobbs, and will be on view in the J. Sanford Miller Gallery.
"With this exhibition, we strive to portray the diversity and richness of the visual arts in Great Britain during the early postwar period," Farrell said. "Rather than focus on one aesthetic, technique or group of artists, 'Postwar British Prints' includes a range of styles, including abstraction and pop, as well as a variety of media."  
"British art in the postwar era was one of the liveliest and most experimental in the Western world," Bruce Boucher, the museum's director, said. "This exhibition celebrates major figures such as David Hockney, Howard Hodgkin, Sir Terry Frost and Dame Elisabeth Frink, who strove to capture refractions of traditional genres and modern life through color and line. The result celebrates a vibrant period of a nation in transition."
As a survey exhibition, the show includes a variety of techniques and styles to show the broad range of approaches to subject matter and production. Included are pieces from artists well known for their graphic work, such as Hodgkin, and those more recognized for work in other media.
"It also shows the numerous ways artists engaged more traditional genres and subjects, such as the still life, the landscape and themes from literature, as well as materials drawn from everyday life," Farrell said.
Many artists in the exhibition collaborated with the influential printmaker Chris Prater at Kelpra Studio, an experience that led to radical technical and aesthetic advances in screenprinting. Others were both artists and publishers, such as Ronald King, who produced artist books for himself and his peers through Circle Press.
Mass culture was a prominent influence for many of the artists in the exhibition, who used its materials and images both within their art and in commissioned work, thus blurring the lines between fine and commercial art. Others, however, found inspiration in more traditional sources, such as literature and nature.
While many of the British artists strove to capture the vitality of contemporary urban life, others focused on depicting landscapes, both real and imagined.
Abstraction also remained a vital force during this period, and several artists re-thought possibilities for their work through the use of bold, contrasting colors and hard-edged geometric forms, which often made reference to pop and op art. Others, such as Hodgkin, used the language of gestural abstraction to create what he described as "representational pictures of emotional situations."
Many of the artists in the exhibition are well known, while others, key figures in British postwar art, may be less familiar to American audiences.
Together, they show the vitality of British printmaking in the postwar period.
To schedule a tour or request information about educational programs, contact Aimee Hunt, associate academic curator, at 434-243-2050 or adh4q@virginia.edu.
The Fralin Museum of Art's programming is made possible through the support of The Joseph and Robert Cornell Memorial Foundation. The exhibition is made possible through the support of Arts$, Albemarle magazine and Ivy Publications LLC's Charlottesville Welcome Book.