Unlike TV's "Law & Order" series, University of Virginia faculty colleagues Nichole Flores and Bruce Williams did not lean on a "ripped from the headlines" approach when they met to design a new seminar exploring the daunting challenges faced by democracy. In their popular seminar "Do We Still Have Faith in Democracy?" students study and discuss the history of U.S. democracy and its global influence and debate the social, political, cultural and intellectual struggles that propel the changing definitions of democracy.
The course is part of the Engagements component of the College Curriculum adopted by the College of Art & Sciences two years ago. In the spirit of encouraging well-reasoned debates with room for differing viewpoints, the Engagements seminars introduce the College's first-year students to the standards of critical thinking that provide the essential foundation to their liberal arts educational experience on Grounds. The ability to think and engage in discussions about different viewpoints is one of the qualities crucial to the liberal arts and educated citizenship, and one that employers value as they hire Arts & Sciences graduates from UVA.
In the heat of a presidential election last fall, after a spring and summer of clashes and protests over racial injustice, and in the midst of a global pandemic that had Flores and Williams teaching virtually over Zoom, the class inspired wide-ranging debates on a number of contemporary issues.
"We are mindful of the fact that these students, six months ago, were high school students. So when we first break into small group sessions to think about what they know about these issues from high school and what they were taught, we often discover that what they know about some of these issues was either ignored or dealt with in a superficial way," said Williams, who holds a Ph.D. in political science and researches the role of a changing media environment on public discourse in the United States. "That being said, we don't have any desire or expectation to change someone's beliefs." One of the core commitments of these seminars, he continued, is to "offer the best scholarship on these issues and provide students a way to consider them and what it means. That's what college is about."
The class readings and discussions from Professor Bruce Williams and Assistant Professor Nichole Flores's "Do We Still Have Faith in Democracy?" seminar resonate for their students months later. Listen to three of their students share their experience taking the popular course during the 2020 presidential election season.
COLLABORATING ON 'DREAM COURSES'
The creative design of Williams and Flores's course reflects the new approach to a liberal arts curriculum embraced by the College. First-year students take innovative Engagements seminars developed and taught by some of the College's top faculty, who typically are selected to serve for two years as "College Fellows." These appointments are made possible by philanthropic support that funds other colleagues to teach the Fellows' own departmental courses while the Fellows serve their appointments. Fellows are encouraged to design their dream courses in collaboration with colleagues from other academic disciplines. The "Do We Still Have Faith in Democracy?" seminar satisfies two of the College's Engagements requirements, including the "Engaging Differences" component. The Engaging Differences seminars are designed to help first years examine the ways in which people produce, perceive, and negotiate differences.
The idea is to help prepare students for life within the university and after graduation in a world where they will engage with people of different cultures, religions, backgrounds and beliefs. Exploring and engaging those differences in the classroom provide opportunities for a deeper understanding that comes from reasoned and respectful debate.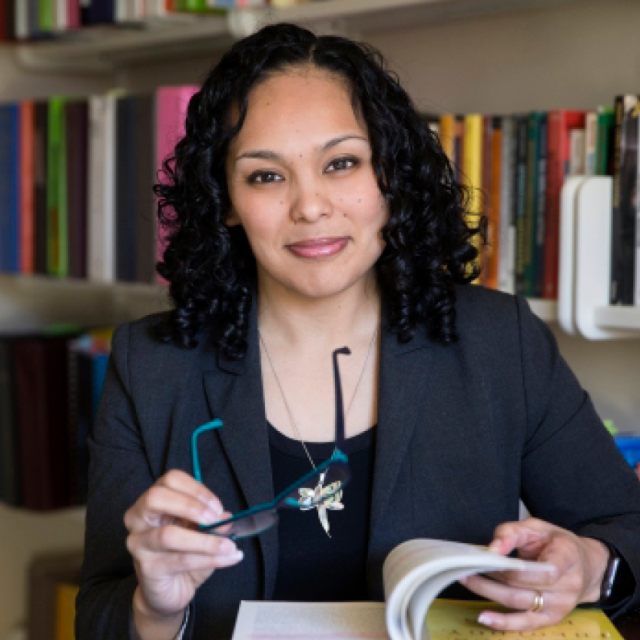 Flores, who investigates the relationship between Catholicism and democracy in her research and teaches courses in religious ethics, said the opportunity to blend lessons on ethics with the historical lessons of the post-Reconstruction era of the American South, the Civil Rights Movement and totalitarian movements in Europe and elsewhere creates a deeper understanding of the contemporary issues students debate in class. Their syllabus includes historical readings and essays by Martin Luther King, Jr. and other historical figures, as well as more contemporary podcasts and documentaries such as "The Social Dilemma" about the impact of social networks on democracy.
"There is a cross-pollination happening in these Engagements that is so enriching. It's enhancing the quality of the education of UVA students and challenging them, from the very beginning of their time here, to integrate and assimilate what they're studying and debating with each other across the curriculum." — Nichole Flores, Assistant Professor of Religious Studies
OPEN FOR DISCUSSION
One of the challenges of creating a space for informed debate is ensuring that students feel comfortable expressing opposing views in a classroom environment. In their class, Flores and Williams model how respectful, informed debate can deepen everyone's understanding and appreciation of differing viewpoints. The course is designed to encourage all involved to participate in open, fact-based conversations—from whatever political perspectives people are bringing to the classroom. "Our job," Williams said, "is to give our students the best critical readings available, and one of the things we talk about a lot are the questions, where do responsible citizens in a modern democracy, regardless of their political beliefs, get their information from? What is the role of expertise in a democratic society?"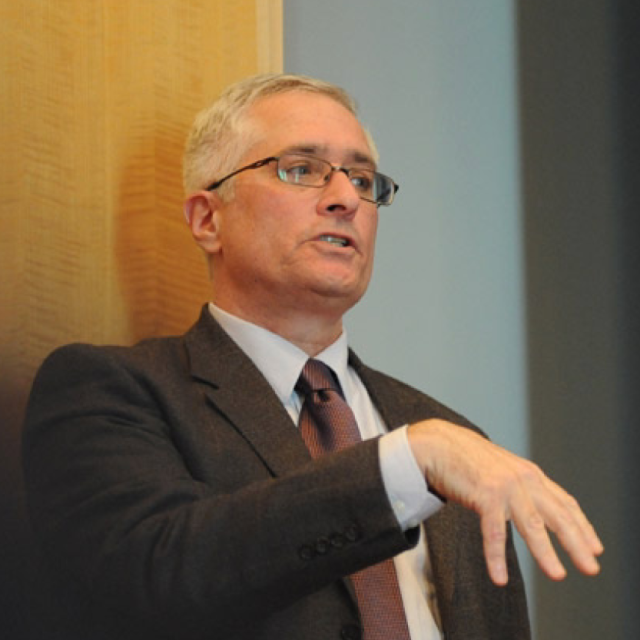 One of those students last semester was Trey Gustafson, an aspiring biology major from Minnesota with an interest in politics. Gustafson said he considers himself more libertarian politically than conservative, but he felt that most of his classmates shared a more liberal perspective. During one class discussion where he and Williams disagreed on the limits of free speech within the classroom, Gustafson felt he wanted more from the exchange.
He reached out to Williams, prompting a long and fruitful dialogue, including many emails, between student and professor that encouraged Gustafson to seek further opportunities to debate similar issues.
"At first, I was a little bit nervous, because I was worried that he would think I was talking back, and he's a very knowledgeable professor who knows so much about the topic that he would not respect my opinion. That was not the case at all. And that's the fun part. There are a decent amount of things we agree on, but where we disagree, it was great to have several discussions about politics, hear each other out and respect the other side.
"I loved those email conversations and meetings. It was my favorite thing to come out of the class," Gustafson said. "It's hard in a bigger class to stick your hand up and disagree with everyone. That's another reason why this class, when you get in a [Zoom] breakout room with four or five other people, that seems more like a conversation."
"
There are a decent amount of things we agree on, but where we disagree, it was great to have several discussions about politics, hear each other out and respect the other side." — Trey Gustafson, first-year student
"One of the most rewarding things about the format of this class and teaching is the opportunity to build deeper relationships with individual students," Williams said. "One of the things that I hope we're doing for students is modeling the excitement of intellectual inquiry. And intellectual inquiries occasionally involve disagreement."
Charlie Burns, another student in last semester's class, said he was lured to Flores and Williams's Engagements seminar because it felt like a pivotal time to learn about democracy and the values and principles that support it. A Charlottesville native, Burns said he appreciated the seminar's mix of readings from different historical periods as well as the lectures that flowed into discussions of more contemporary events, such as Flores's lesson on the role of Christian faith leaders in response to the 2017 alt right violence in Charlottesville.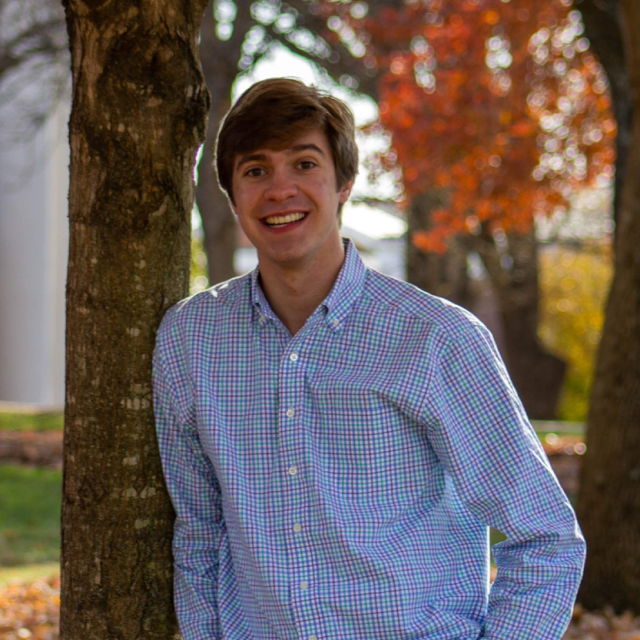 "I felt really lucky to be taking this class during an election cycle," said Burns, who intends to major in politics within the College. "This concept of the Engagements is based on an almost constant exchange of ideas, whether they're really specific or broad and abstract, and I think those ideas and applying them to the world around us can't help but make everyone in the class sharper, more enlightened and more engaged, active citizens in our democracy."
The "Do We Still Have Faith in Democracy?" seminar continues to evolve. For example, this semester's syllabus includes readings and discussions about the violent anti-democratic events that took place on Jan. 6 at the U.S. Capitol.
"The Engagements open us up to invest even more in the student experience," Flores said. "It takes an investment of time and resources to design more outlets for students to connect intellectually and to build relationships. But that's part of the value added at a university like UVA. We don't just offer an education. We offer a world here."