Powerful Photos for a Powerful Site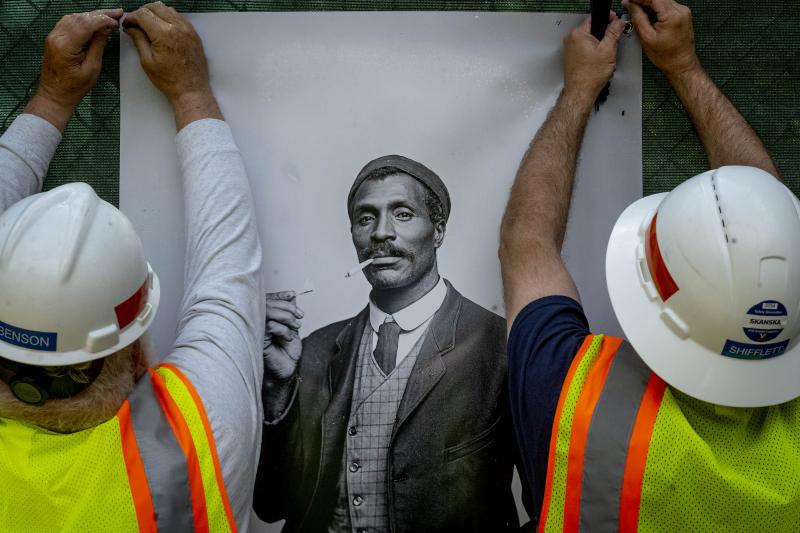 Two Facilities Management employees affix a portrait of Bill Hurley, taken in 1909. Hurley was the coachman for Mayor J. Samuel McCue. (McCue, incidentally, has the dubious distinction of being the last man hung in Charlottesville, executed for shooting his wife.)
Sanjay Suchak, University Communications
On May 10, under the supervision of UVA history professor John Edwin Mason, portraits of African Americans in Charlottesville taken by Rufus Holsinger in the later 1800s and early 1900s were installed around the construction site that will become UVA's Memorial to Enslaved Laborers.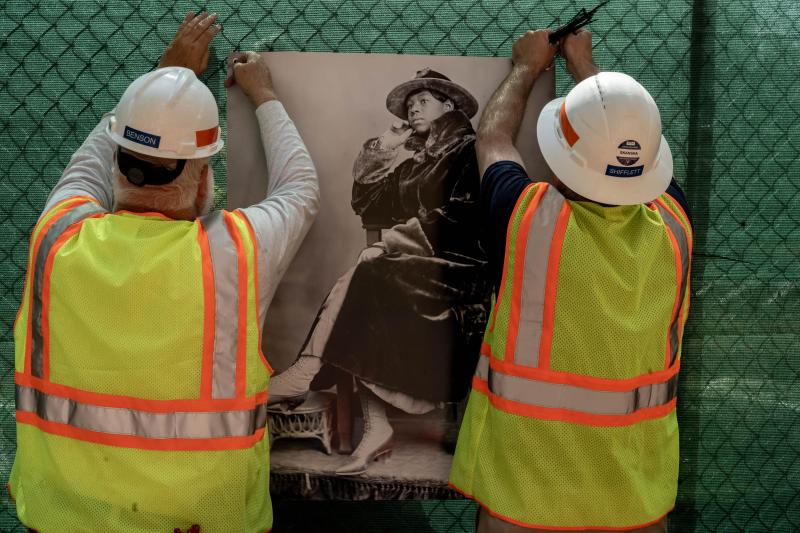 Mason believes this is a portrait of the Holsinger family's cook, Lena.
Sanjay Suchak, University Communications
Some of them show the men and women who were born into slavery and worked at the University – the very people being honored at that site. All of them were taken at the height of the Jim Crow era in Charlottesville and the South.
But for Mason, the portraits' greatest power lies in showing how those men and women "refused to allow racial oppression to define them."
"Instead of visual stereotypes, the images show each individual's strength, resilience and purpose," Mason said in a press release.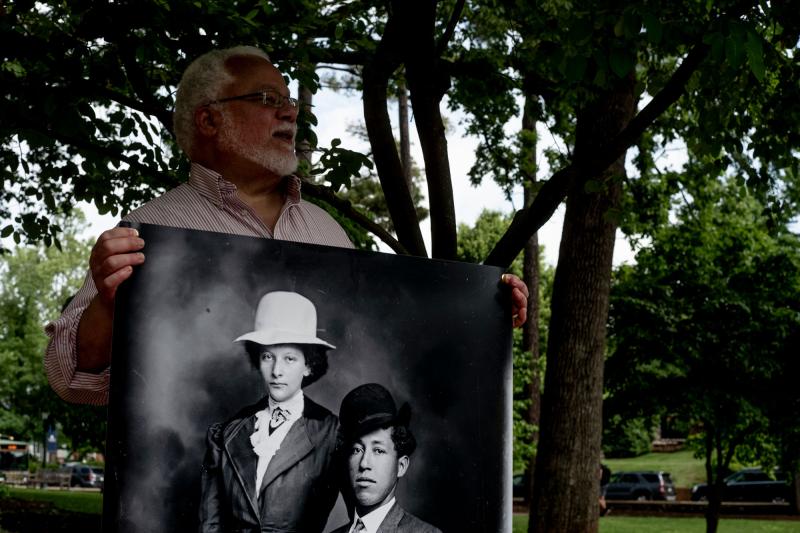 Mason, who teaches history and photography, is eager to share Rufus Holsinger's extensive portrait collection with the local community.
Sanjay Suchak, University Communications
That's exactly why he wanted to display them on the memorial site, where they will remain until early fall. The effort is part of the Holsinger Portrait Project, which Mason leads with computer science professor Worthy Martin, also the director of UVA's Institute for Advanced Technology in the Humanities, and others at UVA and in Charlottesville.
Read more about that project and Holsinger's portraits here: Snapshots of Local History, Displayed Anew