Rita Dove's Poem About UVA Bell Ringer Henry Martin Featured in The New Yorker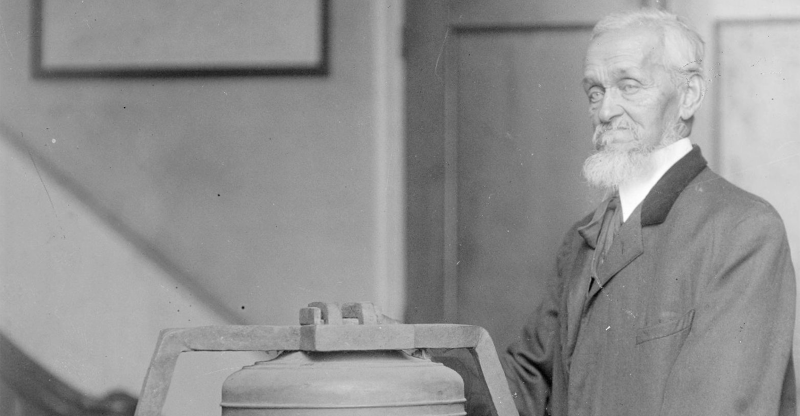 Holsinger Studio Collection, ca. 1890-1938, Accession #9862, Special Collections, University of Virginia
Like many people, poet Rita Dove was fascinated by the story of Henry Martin, who was born in slavery at Monticello and worked at the University of Virginia – eventually a free man – as the University bell ringer, until he retired in 1909.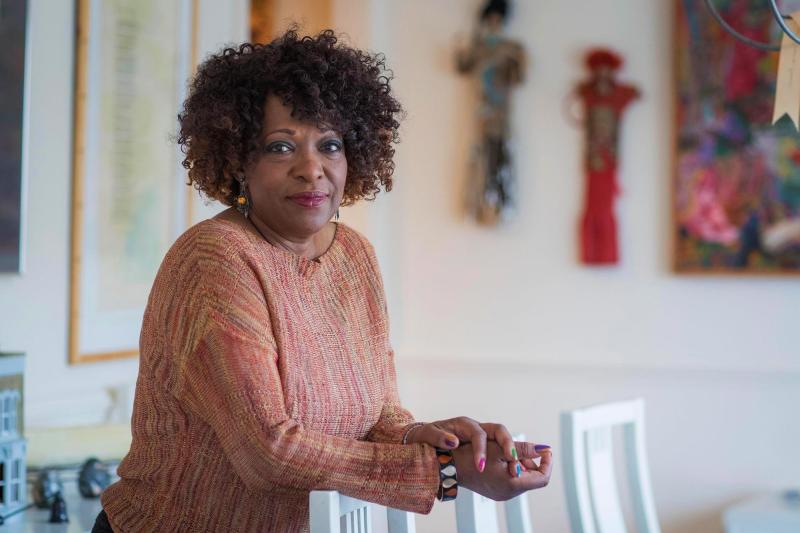 Rita Dove, Commonwealth Professor of English
Sanjay Suchak, University Communications
Dove, UVA's Commonwealth Professor of English and former U.S. poet laureate, read the poem she wrote about Martin, one of the University's best-known employees, at UVA's bicentennial celebration Oct. 6, 2017. There was "reverent silence" as Dove read "Bellringer" during the event. Then the University Chapel's bell – the same that Martin rang – tolled as she finished.
Now, that poem is published for the first time – in The New Yorker magazine's March 18 edition, as well as on its website.
Dove submitted "Bellringer" to poetry editor Kevin Young for consideration alongside several other poems, but she wasn't sure The New Yorker would want to publish it. "It is kind of a long poem and it's a very specific poem," said Dove, who has published in this magazine several times over more than 20 years. "I hoped it would make sense to those who don't know UVA, so I was really happy he wanted to publish that one."
The poem had its own timeline, Dove said recently. She had been gathering material, and had already started to work on the poem when the University's Bicentennial Commission invited her to participate.
"That was almost a year ahead, I think," she said. "The poem was still in bits and pieces. By the time I had a meeting with Mitch Levine, the creative director of Bicentennial Launch Celebration, I was thrilled the poem was done.
"But I had no idea it would be [done]. I thought, 'This is the moment the poem was waiting for, and I was waiting for.'"
She mentioned the "strange and marvelous coincidence of death and birth" – Martin was born at Monticello on the same day Thomas Jefferson died there, July 4, 1826.
"When I looked up more about him, there was something in the quality of the very few quotes I could find, the dignity," Dove said. "Then there was the idea that he was a constant in everyone's lives, even though he wasn't present."
Martin rang the bell to wake students at dawn and then every hour to mark the time of day, as well as working as the head janitor. Since he worked on Grounds for so long, 50 or 60 years, he was well-known to students, faculty and staff. From articles and letters in which he is described, sometimes he was written about paternalistically, but he seems to have been appreciated. The Board of Visitors gave him a yearly pension when he retired in 1909.
"His voice began to speak to me," Dove said. She includes a quote from him, "I am as true to that bell as to my God."
Her poem is written in the first person, as if Martin himself is speaking, nodding to students he thinks might be afraid of him, listening in on lectures as he goes about his work.
Dove said the University continues to interest her, and she has tons of notes related to different things that might or might not end up in poems.
His voice began to speak to me.
This semester, along with teaching, Dove is working on a literary memoir and a cycle of songs that composer Richard Danielpour is setting to music. Eventually they will be performed at the Kennedy Center for the Performing Arts in Washington. "We're working on it together. The poems are being written for this song cycle. That's a different way of thinking about the space that a poem creates," she said.
A new manuscript of poems is still in "a nascent stage where everything is in flux," she said.
Dove joined the UVA faculty in 1989 and has been Commonwealth Professor of English since 1993. She won the Pulitzer Prize for Poetry in 1987 for her collection, "Thomas and Beulah," based on her grandparents. She has won dozens of other awards, including both the National Humanities Medal and National Medal of the Arts. She is a member of PEN America, the American Philosophical Society, the American Academy of Arts and Sciences, the American Academy of Arts and Letters and the Fellowship of Southern Writers. Currently she serves as poetry editor of The New York Times Magazine.
"After all these years of writing poems, I'm still mystified about why something attracts me," Dove said.
An excerpt from "Bellringer," dedicated to Henry Martin (July 4, 1826-Oct. 5, 1915)
I am no longer a dreadful coincidence
nor debt crossed off in a dead man's ledger;
I am not summoned, dismissed –
I am the clock's keeper. I ring in their ears.
And every hour, down in that
shining, blistered republic,
someone will pause to whisper
Henry! – and for a moment
my name flies free.