UVA and American Association of Universities Partner to Expand Ph.D. Students' Career Prospects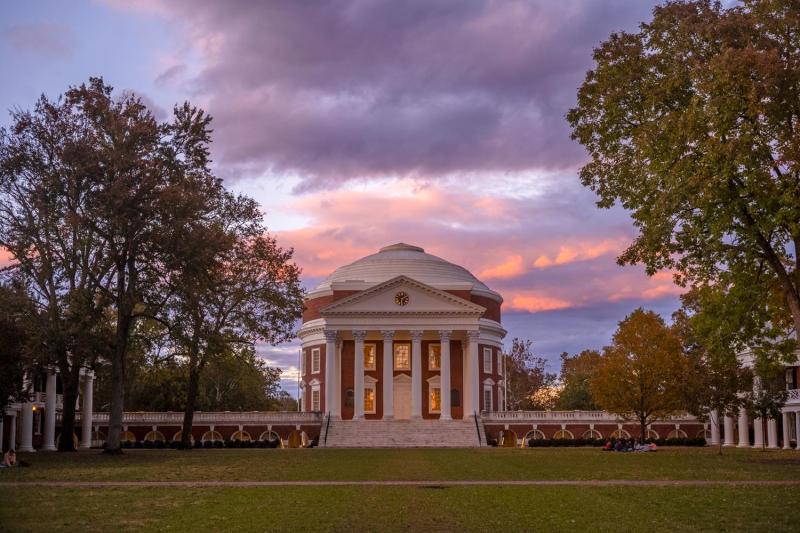 Sanjay Suchak, University Communications
The University of Virginia announced on Sept. 12 that it has been selected by the Association of American Universities for the pilot cohort of the AAU Ph.D. Education Initiative. The initiative aims "to promote more student-centered doctoral education at AAU universities by making diverse Ph.D. career pathways visible, valued and viable."
UVA will join fellow cohort participants in focusing on changing institutional attitudes toward non-academia careers; encouraging data transparency about employment trends for Ph.D. graduates; and implementing effective strategies across universities, funding agencies and federal programs.
"I am so pleased that the University will have the opportunity to participate in this important AAU initiative," Executive Vice President and Provost Elizabeth Magill said. "The AAU's goal of promoting student-centered doctoral education aligns with our own strategic goals – public service, citizen leadership and recruiting diverse cohorts of doctoral students. I applaud the AAU for taking this step and for their continued leadership and partnership in the evolution of doctoral education."
UVA is in its second year of Ph.D. Plus, a University-wide enterprise to prepare Ph.D. students and postdoctoral scholars across all disciplines for long-term career success. The program aims to enable versatile academics who are deeply engaged with society's needs to become influential professionals in every sector and field. 
"The AAU's initiative is a perfect springboard for the next phases of Ph.D. Plus, integrating new kinds of career and professional development within departments," said Phil Trella, associate vice provost and director of the Office of Graduate and Postdoctoral Affairs. "Long-term, we hope that all departments offering the doctorate will adopt additional professional training offered through Ph.D. Plus, in order to help students prepare for a full range of careers where the Ph.D. is needed – both in and outside academia."
Over the course of the three-year pilot project, the departments of Biomedical Engineering, Chemical Engineering, English and Religious Studies will examine current practices and launch their own programming aligned with the project's larger goals.
"Participating departments are eager to launch the kind of training, internships, and career exploration and mentorship the initiative will provide," Trella said. "This will expand and deepen the breadth of what we have begun with Ph.D. Plus."
Founded in 1900, the Association of American Universities comprises America's leading research universities. The association's 62 research universities transform lives through education, research and innovation. AAU member universities collectively help shape policy for higher education, science and innovation; promote best practices in undergraduate and graduate education; and strengthen the contributions of leading research universities to American society.
The other seven universities in the pilot are Boston University; Duke University; Indiana University, Bloomington; the University of Illinois, Urbana-Champaign; the University of Iowa; the University of Missouri; and the University of Texas, Austin.