UVA Dance Minors Have a Remarkable History of Student Advocacy
In 1974, four years after the University of Virginia first admitted undergraduate women, a room in the newly built drama building was fitted with mirrored walls and ballet barres. These were the first of UVA's dance amenities that students and faculty had been advocating for, hoping to provide more resources for students passionate about dance.
With the hiring of Nora Shattuck as a lecturer in dance, the next 10 years were the formative phase of UVA's developing dance curriculum, though the road to establishing a comprehensive dance program had many obstacles. During the 1980s, upon Shattuck's departure, the focus on dance coursework shifted toward movement for theater rather than dance. Eventually, classes in ballet, modern dance and jazz were supplanted with a drama-oriented curriculum that continued throughout the 1990s.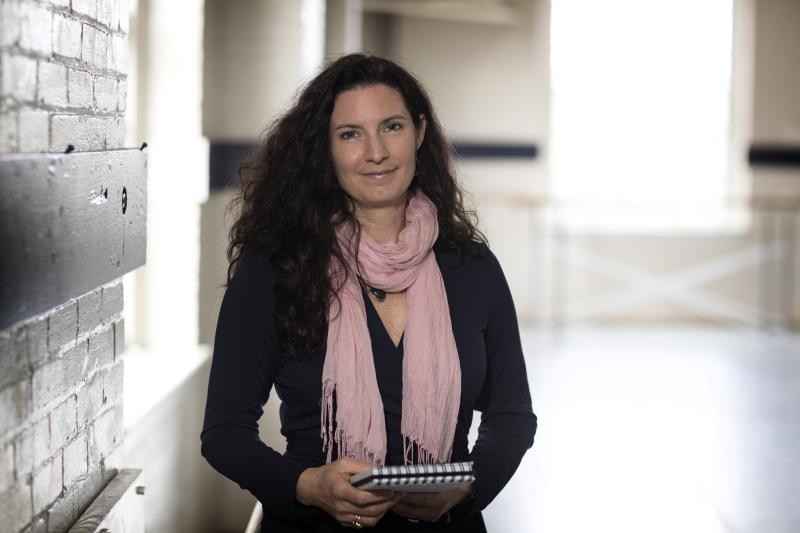 Kim Brooks Mata, artistic director of the dance minor.
Dan Addison / University Communications
However, this academic year, the UVA dance minor is celebrating its 10th anniversary, having been officially established in fall 2006. This revival is thanks in large part to a groundswell of student enthusiasm in the early 2000s that had a lasting impact on UVA's dance curriculum. Students like 2005 graduates Nicole Klett and Justine Okerson were determined to help establish an academic program focused on dance in its own right.
"There were a lot of extracurricular dance clubs, but we were really passionate about trying to round out the education side," said Klett, now the artistic director of the Capitol Movement Dance Company in Washington, D.C.
"Now I am a dance educator and a number of my students are interested in attending UVA, knowing that they can get a fantastic education while continuing with the artistic side of dance," she said. "I am so glad we went through that extra effort so that those opportunities are there."
By 2004, Trish Gooley had been hired as a lecturer, teaching two technique classes in modern dance and jazz. Students continued to advocate for the expansion of the dance program, and it soon included two levels of modern dance and jazz and a choreography course.
In 2006, UVA approved the creation of a dance minor. Following a national search, dancer and dance educator Rose Pasquarello Beauchamp assumed the first full-time position in the drama department as a lecturer in dance. Pasquarello Beauchamp and Tom Bloom, then the drama department chair, shepherded the program from its inception.
Today, the dance program is under the direction of Kim Brooks Mata, with a growing number of students completing the minor each year, while dozens more enroll in dance classes or perform in the program's fall and spring shows.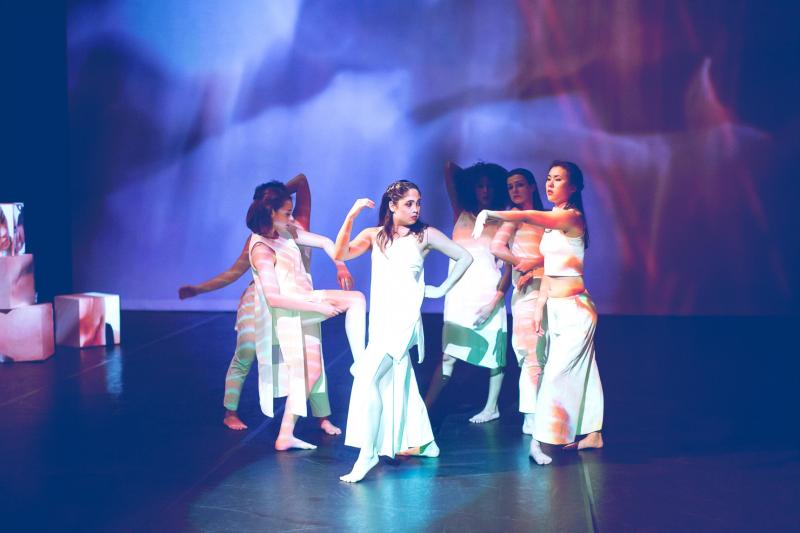 This academic year, the University of Virginia's dance minor is celebrating its 10th anniversary.
Jack Looney
Pasquarello Beauchamp, returning to UVA last week to teach master classes and choreograph a piece for the spring concert, was pleased to see how the program she helped start has grown.
"I knew that I had students who were really committed to dance and I wanted to give them an outlet to study the theory and the art of production, design and improvisation," she said. "It is really nice to come back and see things that are the same, things that are different, and to know that what is different is still great."
Today's dance students come from disciplines ranging from drama and the arts to engineering, biology, psychology, architecture and more. They describe the program as a vibrant, tight-knit community that enriches their other studies at UVA and truly gives students a voice in the direction of the program.
"The size of the minor allows me to really create great relationships with not only my peers, but also the faculty," said fourth-year student Ellen Crooks, who is also studying government and women, gender and sexuality. "Every professor who works with dance is eager and willing to make an effort with each student."
Brooks Mata has recently designed the program, which requires 18 course credits, to balance theory and practice. It pairs courses that focus on the role of dance in relation to society and culture with plenty of in-studio experiential learning. Students can choose from courses in ballet, contemporary and modern dance, jazz or contact improvisation, and delve into the creative processes through classes in improvisation and composition. Students also have a hands-on role in preparing for biannual concerts, where they not only perform, but also create choreography, design the lighting and more.
Brooks Mata encourages students to apply insights from their other classes at UVA to their study of dance.
"The students come from so many different disciplines and areas of interest, and that generates a lot of innovative approaches to the concepts and ideas that they explore in dance," she said.
After taking Brooks Mata's class in the Laban/Bartenieff method of movement analysis, for example, nursing students reported that studying body language and movement has helped inform their choices in patient care. Other students have remarked that improvisation courses have helped them in many areas of their academic and personal lives by teaching them how to better listen to others, collaborate and deal with ambiguity.
Third-year student Braelyn Schenk said the theory and practice of dance is relevant to her study of history and culture in the American studies program, and that many of her friends experienced similar parallels.
"One of my friends in the program is an aerospace engineer, and she is often able to bring in parallels between the movements we are studying and what she is studying in her engineering courses," she said. "Across the board, students are incredibly dedicated to the program."
While students in the program pursue a wide variety of careers, many continue to pursue dance either professionally or recreationally after graduation. Some recent graduates, Brooks Mata said, have applied their choreography skills to earn master's degrees in filmmaking, and are now working for organizations like PBS. Others have pursued careers in arts administration or dance therapy, which uses dance to support physical motor skills and emotional development.
Crooks, the fourth-year student, plans to attend graduate school and continue dancing after graduation.
"If anything, UVA has left me feeling really prepared for that process, giving me the capacity to grow in whatever I get dropped into," she said.
Brooks Mata, meanwhile, is hoping to continue to grow the dance program into a dance major, relying on the dedication and advocacy of students and alumni that has propelled the program from the beginning. UVA's dance program has benefited from the support and advocacy of numerous students, parents, alumni, friends and local philanthropists, in addition to the UVA Arts Council and the Office of the Provost and Vice Provost for the Arts. Fundraising efforts and gifts have helped install a sprung dance floor in Memorial Gym and bring in numerous guest artists. Mortimer and Ruth Caplin supported the creation of the Ruth Caplin Theatre as a home for the growing dance program, and in 2015, Mortimer Caplin established the Ruth Caplin Award to honor students demonstrating outstanding leadership and excellence in dance.
"I am acutely aware of the fact that the dance program would not be where it is today without the passion, efforts and financial support of countless generous individuals whose combined contributions have ensured that the program could be established and continue to grow and improve to this day," Brooks Mata said.
As she looks to the future, she is excited about continuing her work with students engaged with the dance program by facilitating transformative guest artist residencies, continuing to develop the curriculum and providing relevant experiential creative opportunities for her students.
"An appreciation of dance as an autonomous, yet interdisciplinary field of study that engages in investigative, collaborative and expressive forms of socio-cultural inquiry – that is what we are working toward," Brooks Mata said.