Virginia Festival of the Book Returns March 13 in All-Virtual Format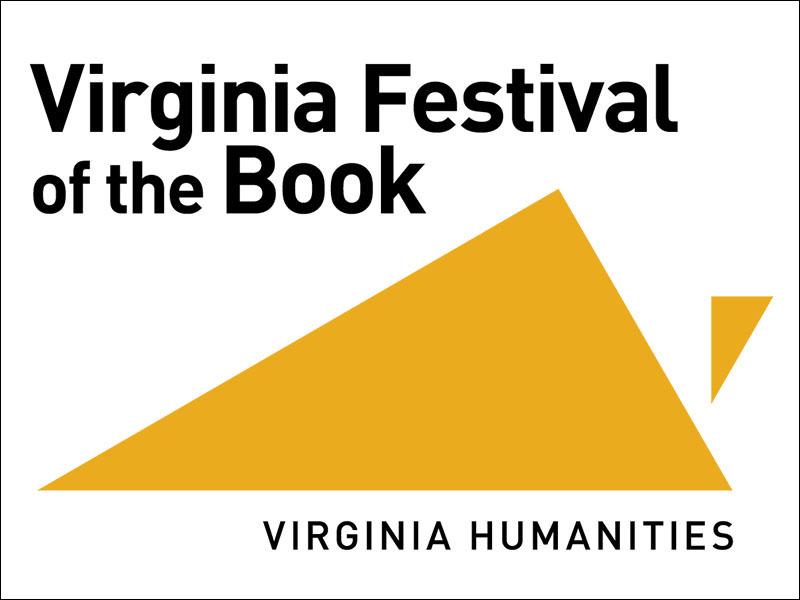 After being cancelled in 2020 due to safety concerns related to COVID-19, the Virginia Festival of the Book is back this year with an online format. A signature program of Virginia Humanities and the Virginia Center for the Book and the state's premier community-based book event, the Festival will take place March 13-26, 2021, with two weeks of accessible and inclusive events.
As in previous years, Arts & Sciences faculty, staff and alumni will be featured prominently in Festival events as authors, panelists and moderators, and a chronological list of College participants is included below.
All events are open to the public and free charge, and most will take place virtually on Zoom and Facebook Live, with live captions. Video recordings with transcripts will also be available for on-demand viewing after the live events. To learn more about Festival programming, visit VaBook.org.
The Back Room Presents: Rural Noir
Sunday, March 14, 7-8:30 p.m.
In a special presentation hosted by international bestselling authors Karen Dionne and Hank Phillippi Ryan, crime writers Heather Young (B.A. in foreign affairs, 1986), S.A. Cosby, Chris Harding Thornton and David Heska Wanbli Weiden will discuss their highly-acclaimed novels with rural noir themes and settings, including crime and drag racing on Virginia backroads, lost souls in rural Nebraska, criminal injustice on a North Dakota reservation, and the explosive effects of opioid abuse in a small town in Nevada.
---
Reading Under the Influence: Music, History & Race
March 15, 7-8:00 p.m.
Claudrena Harold, associate professor in the Carter G. Woodson Institute for African-American and African Studies and the Corcoran Department of History and author of When Sunday Comes: Gospel Music in the Soul and Hip-Hop Eras, will discuss the ways music, history and race intersect in the creation of American identity with Regina Bradley, author of Chronicling Stankonia: The Rise of Hip-Hop South, and Adam Gussow, author of Whose Blues? Facing Up to Race and the Future of Music.
---
An Evening with Jacqueline Woodson
Tuesday, March 16, 7-7:45 p.m.
In a conversation with Associate Professor of English Lisa Woolfork, acclaimed author Jacqueline Woodson will discuss her work Red at the Bone; her National Book Award winning memoir-in-verse, Brown Girl Dreaming; and her newest book, Before the Ever After, which explores the cost of professional sports on Black bodies and how a family moves forward when their glory days have passed.
---
Confederate Ambitions: Flawed Visions for a New Nation
Wednesday, March 17, 2-2:45 p.m.
Managing director of UVA's Nau Center for Civil War History, William Kurtz, will moderate a discussion on letters and diaries, domestic and international newspapers and government documents that shed light on the post-war aspirations of a Confederate nation with Adrian Brettle (Ph.D. in history, 2014), author of Colossal Ambitions: Confederate Planning for a Post-Civil War World, and Ann Tucker, author of Newest Born of Nations: European Nationalist Movements and the Making of the Confederacy.
---
Filled with Possibility: Poetry
Thursday, March 18, 4-5:00 p.m.
Poet, chief operating officer at Virginia Humanities and author of the poetry collection Hardscrabble, Kevin McFadden (M.F.A. in creative writing, 2000) will host Erika Meitner (M.F.A. in creative writing, 2001; M.A. in religious studies, 2013), author of Holy Moly Carry Me, and UVA creative writing faculty members Kiki Petrosino, author of White Blood: A Lyric of Virginia, and Brian Teare, author of Doomstead Days, who will read and discuss their poetry.
---
UVA Creative Writing Alumni Reading
Friday, March 19, 12-12:45 p.m.
Jeb Livingood, associate director of the UVA Creative Writing Program will host a reading and a discussion featuring novelists Anna Beecher (M.F.A. in creative writing, 2020), author of Here Comes the Miracle, and Emily Temple (M.F.A. in creative writing, 2016), author of The Lightness.
---
Finding Home: Memoirs
Friday, March 19, 7-7:45 p.m.
Kwame Otu, assistant professor of African American and African Studies at the Carter G. Woodson Institute of African American and African Studies at UVA, will moderate a discussion with Louis Chude-Sokei, author of Floating in a Most Peculiar Way, and Nadia Owusu, author of Aftershocks, whose memoirs trace the authors' lives through entangled relationships with loved ones across landscapes and cultures in Africa and America. 
---
Little Dreamers with Vashti Harrison
Tuesday, March 23, 12-12:30 p.m.
Vashti Harrison (B.A. in art, 2010), author of The New York Times bestseller Little Dreamers: Visionary Women Around the World, will read from her work and discuss how she became an author-illustrator.
---
The Secrets We Keep: Literary Fiction
Wednesday, March 24, 12-1:00 p.m.
Zak Salih (M.A. in English, 2006), author of Let's Get Back to the Party, Bill Clegg, author of The End of the Day, and Zeyn Joukhadar, author of The Thirty Names of Night, discuss their new novels exploring the mysteries of self and community, from the bonds and breaking points of friendship across generations, to a closeted Syrian-American trans boy's search for family, and childhood friends' attempts to navigate queer culture in contemporary Washington, D.C.
---
Yellow Wife with Sadeqa Johnson
Wednesday, March 24, 7-7:45 p.m.
Beverly Colwell Adams, recently retired assistant dean of the College of Arts & Sciences and associate professor, emeritus, in the Department of Psychology, will moderate a discussion with author Sadeqa Johnson about her book Yellow Wife, the story of an enslaved woman forced to barter love and freedom while living in the most infamous slave jail in Virginia.
---
Lulu Miller Dives into Curiosity: A Celebration of Nature Writing
Thursday, March 25, 2-3:00 p.m.
Author and Radiolab cohost Lulu Miller (M.F.A. in creative writing, 2012), author of Why Fish Don't Exist: A Story of Loss, Love, and the Hidden Order of Life, will speak at the celebration of the Reed Award for Environmental Writing presented by the Southern Environmental Law Center.
---
I See Myself: Diversity in Children's Literature
Thursday, March 25, 4-5:00 p.m.
Vashti Harrison (B.A. in art, 2010), author of Little Dreamers: Visionary Women Around the World, Angela Dominguez, author of Stella Díaz Dreams Big, and Dub Leffler, author of Once There Was a Boy, will discuss the importance of diversity in children's literature and how their past and current projects embrace inclusive storytelling.
---
Seeking More than Salvation: Religious Communities
Friday, March 26, 2-3:00 p.m.
Joseph Davis, research professor of sociology at UVA and the director of the Picturing the Human project at the University's Institute for Advanced Studies in Culture, will moderate a discussion about the religious cultural dynamics of Latino immigrants and Black evangelicals with scholars Tony Tian-Ren Lin, author of Prosperity Gospel Latinos and Their American Dream, and Todne Thomas (Ph.D. in anthropology, 2011), author of Kincraft: The Making of Black Evangelical Sociality.