What to See: 10 Inspiring Events Commemorating the Rev. Dr. Martin Luther King Jr.
Every year, the University of Virginia's Office of the Vice President and Chief Officer for Diversity and Equity, along with dozens of UVA departments and offices, partners with local organizations to offer a variety of events that echo and continue the Rev. Dr. Martin Luther King Jr.'s work for social justice, from interfaith services to talks with leading intellectuals and artists.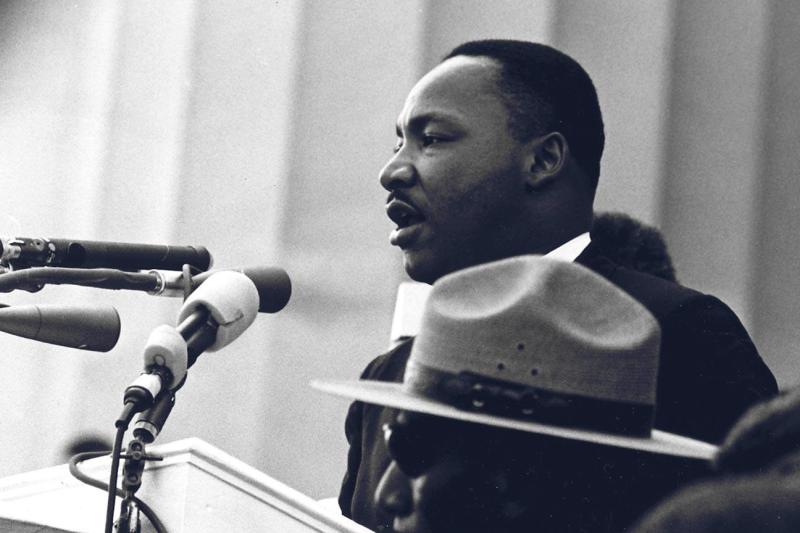 The University and local communities will celebrate the legacy of Rev. Dr. Martin Luther King Jr. for several weeks, starting Jan. 15.
This year's schedule runs from Jan. 15 – which is officially recognized as Martin Luther King Jr. Day – through Feb. 5. The theme for the 2018 Community MLK Celebration is "Be the Difference." 
"Dr. Martin Luther King Jr. dedicated his life to being the difference," said Dr. Marcus L. Martin, UVA's vice president and chief officer for diversity and equity. "From sit-ins to marches, Dr. King persevered for the causes of social and racial equity and affected positive change. In these times when voices of hatred and bigotry have been magnified, all of us must consider what we are willing to do to 'be the difference.'"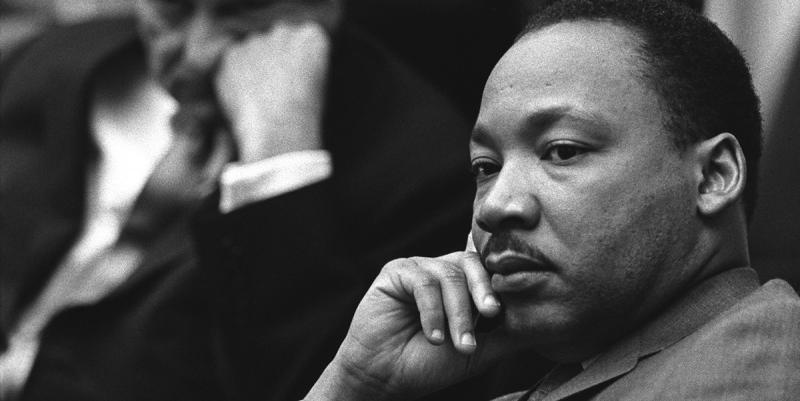 Martin Luther King, Jr.
Lyndon B. Johnson Presidential Library
Free tickets have already been reserved for the Jan. 23 keynote speaker, Joy Reid, national correspondent for MSNBC and host of "AM Joy" and "The Reid Report," but the day of the event, any unclaimed tickets will be released at the Paramount Theater door at 6:20 p.m. to those in a standby line.
The schedule features many other ways to participate and be inspired, including the longtime community gathering at Mt. Zion First African Baptist Church on Jan. 21 at 5 p.m. Here are 10 events, arranged by date – most of them free – that focus on inclusion, politics and social justice. The complete calendar includes more than 20 events.
Sally Q. Yates: "Standing Up to Donald Trump"
Jan. 16, 11 a.m., Miller Center
A live taping of the Miller Center's "American Forum" program will feature former acting U.S. Attorney General Sally Yates. She held that post until being dismissed by President Trump, after she concluded that a proposed White House "travel ban" on citizens of certain predominantly Muslim countries was unconstitutional.
The Opulence of Integrity: A Movement Odyssey Celebrating the Life and Legacy of Muhammad Ali
Jan. 18, 7:30 p.m., Paramount Theater
"The Opulence of Integrity" is a theatrical, multimedia ensemble work created by Christal Brown and influenced by the public life and inner searching of boxing's outspoken superstar, Muhammad Ali. 
Tickets to this show cost $14.75 for students and $24.75 for adults, and may be purchased online. 
Panel discussion "Envisioning the Future: Diversity and Inclusion in Higher Education"
Jan. 20, 1 p.m., Rotunda Dome Room
Panelists include Derrick Alridge, professor, and Robert Pianta, dean, of UVA's Curry School of Education; Phyllis Worthy Dawkins, president of Bennett College; Beverly Hogan, president of Tougaloo College; and UVA President Teresa A. Sullivan.
Check the MLK events website for information about registering for this free event.
Annual Community Celebration
Jan. 21, 5 p.m., Mt. Zion First African Baptist Church
For more than 30 years, the Charlottesville community has come together to celebrate the life and legacy of the Rev. Dr. Martin Luther King Jr. All are welcome to attend. The winner of a local high school essay contest will read his or her essay during the service.
Josh St. Hill: A Live Performance and Conversation with A.D. Carson
Jan. 26, 5 p.m., UVA Music Library in Old Cabell Hall 
The Making Noise Series and University Library are sponsoring this event with Josh St. Hill, a student at Monticello High School, and UVA's A.D. Carson, one of the nation's first professors of hip-hop. A reception will follow at 6 p.m. 
Ongoing Struggles in the Black Community in a Post-Civil Rights Era
Jan. 26, 6 p.m., Claude Moore Medical Education Building Auditorium (3rd floor)
This event features Claudrena Harold, professor of African-American and African studies and history at UVA, and Maya Hislop, a Ph.D. candidate in English at UVA. Harold will give a talk, "No Ordinary Sacrifice: The Struggle for Racial Justice at the University of Virginia in the Post-Civil Rights Era." Hislop will talk about "From Sally to Sage, Laura to Sandra: The Historical Connections Between Racist State Violence and Sexual Violence in America."
Wadada Leo Smith Exhibit, Artist Talk and Concert
Exhibit and artist talk: Jan. 26, 6 p.m., Jefferson School African-American Cultural Center
Smith, a composer and trumpeter, will talk about the visual art he developed to convey his compositions, with an accompanying exhibit. The event will also include an update to the community from UVA's President's Commission on Slavery and the University about progress on the Memorial to Enslaved Laborers.
Concert: Jan. 27, 8 p.m., Old Cabell Hall
Smith and his group, the Golden Quintet, will perform his multimedia piece, "America's National Parks," which interweaves imagery from the parks with live video of the performers as they perform and improvise on the composition.
Tickets cost $15 for the general public, $13 for UVA faculty and staff, $10 for students at the door, and free for UVA students in advance.
Film Screening: "Martin Luther King Jr.: A Personal Portrait," featuring Q&A with Director George Silano
Jan. 28, 1 p.m., Newcomb Hall Theater 
In December 1965, King opened his home for the first and only time to television host and interviewer Arnold Michaelis, who spent four days recording King and his wife, Coretta, in this intimate setting, revealing these historic figures' most private thoughts.
The program was never televised, and had remained unseen in the Michaelis Library of Living History, University of Georgia Libraries, for more than 40 years. George Silano, a veteran director/cameraman and the only living member of the team, rediscovered the film. He will participate in a Q&A following the screening.
Commemorating Gregory H. Swanson and the Integration of the University of Virginia
Feb. 5, 4 p.m., Caplin Pavilion, UVA School of Law
Gregory Hayes Swanson was a 26-year-old practicing lawyer from Danville when he filed a federal lawsuit to gain admission to UVA to pursue a master's in law. After winning the lawsuit, he enrolled in 1950, setting a precedent for racial integration at the University.
UVA President Teresa A. Sullivan, alumnus and Board of Visitors Rector Frank M. "Rusty" Conner III, Law School Dean Risa Goluboff and UVA Law Professor Kim Forde-Mazrui, director of the Center for the Study of Race and Law, will be joined by members of Swanson's family and other guests.