Woodson Institute Fellows Include Recent Book Award Winner
The Carter G. Woodson Institute for African-American and African Studies welcomed seven pre-doctoral fellows and two post-doctoral fellows to UVA earlier this semester for the academic year. Among them is a fellow already earning praise for her recently published book about black women prisoners in Georgia's post-Civil War convict leasing and chain gang systems.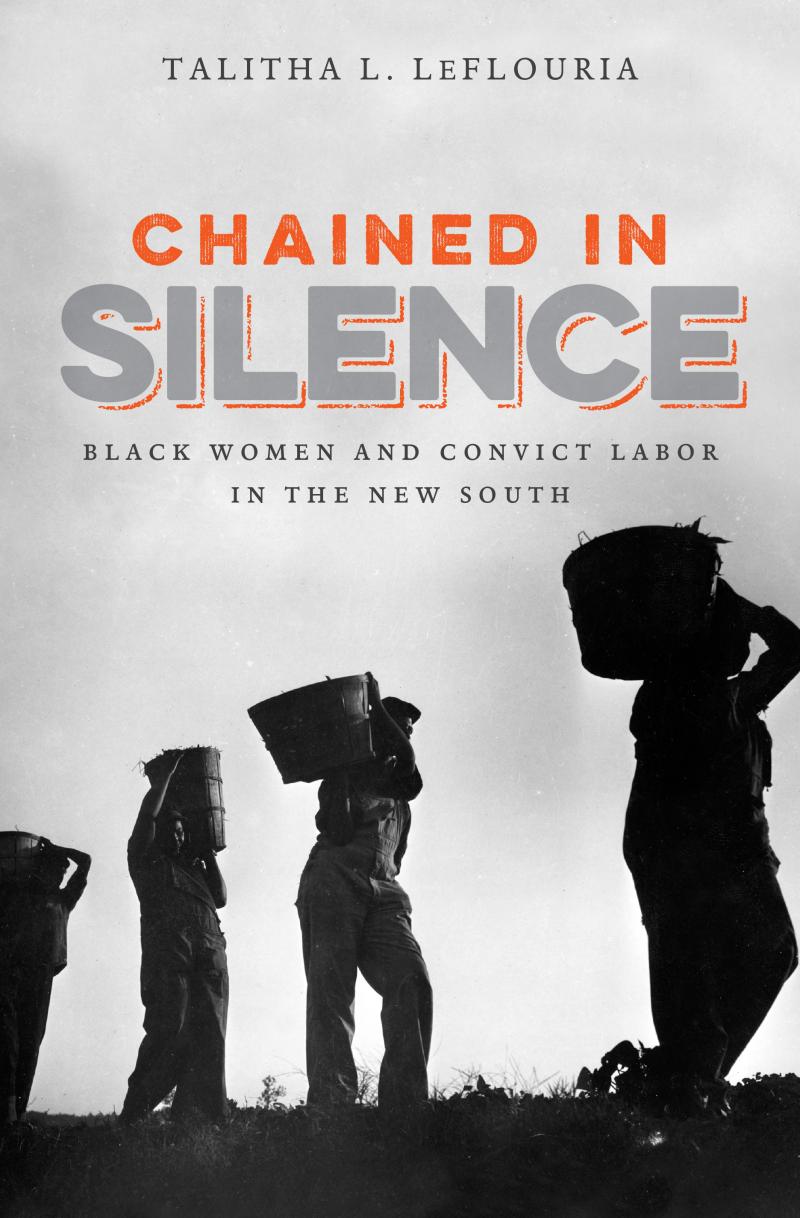 Post-doctoral fellow Talitha LeFlouria, an associate professor at Florida Atlantic University, is the author of Chained in Silence: Black Women and Convict Labor in the New South (UNC Press, 2015). The book represents about 11 years of research by LeFlouria and was born of her Ph.D. dissertation project at Howard University. The Association of Black Women Historians recently honored the book with its 2015 Letitia Woods Brown Memorial Book Prize, awarded to the best book in black women's history. 
LeFlouria said her dissertation and book serve as an attempt to interpret what was left unsaid in the silent pauses in her great-grandmother's descriptions of growing up in Georgia during the Jim Crow era. LeFlouria's great-grandparents migrated from Georgia to Michigan with their nine surviving children during WWII. Her great-grandmother, who lived to be 95, grew up less than five miles from one of the worst chain gangs in the state, LeFlouria said.
Growing up, LeFlouria frequently tried to get her great-grandmother to share her life experiences in Georgia, but she said she could tell that her great-grandmother was holding back.  Her great-grandmother was not incarcerated, but she witnessed prisoners working on the chain gang.
"She would share certain aspects of her life, about how my great-grandfather courted her, but she never wanted to go in the dark spaces. I could tell when the foundation would crack in her narrative because she would start dissembling. She would just down and switch directions, so I would always wonder what was behind those pauses and those silences."
LeFlouria calls her book an attempt to honor the experiences of black women living in the Jim Crow South and to lend a voice to the black women prisoners who built bridges, roads and railroads and worked in brickyards under the brutal watch of the chain gangs' whipping bosses.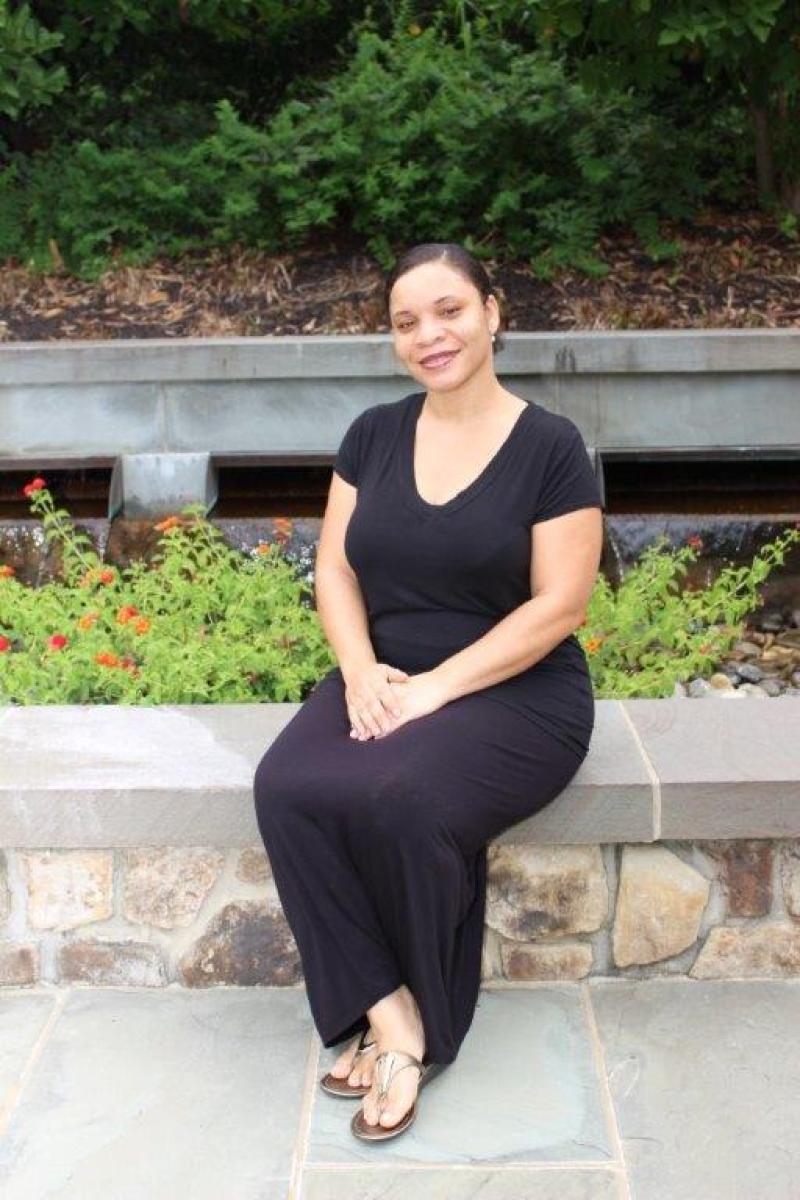 Talitha Leflouria, Post-Doctoral Fellow at the Carter G. Woodson Institute
According to LeFlouria's research, black women represented about three percent of Georgia's entire prison population in the time period she examined after the Civil War. Those black female inmates represented 99 percent of the female prison population. While more than  60 percent of black female felons were convicted for murder or attempted murder, sometimes they were convicted for arson, infanticide and in some cases for burglary. Black women convicted of petty theft were sent to chain gangs for as long as 12 months.
 "They came to work these women like men," LeFlouria said. "They were treated and brutalized like men, and the only time they were recognized as women or their femininity was invoked was when they were sexually assaulted by prison authorities."
The convict leasing system emerged as a way to rebuild the war-torn Southern economy, LeFlouria said, and helped to shift the South from its agricultural economy toward the new agro-industrial economy that combined agriculture and industry. After the Civil War, the South needed cheap labor to rebuild the physical infrastructure and to fortify new industries. LeFlouria said black women found themselves in a very precarious situation where they are forced to work like men in male-dominated industries while at the same time fulfilling domestic and agricultural work roles. What separated convict leasing from slavery, she said, is that black women's reproductive bodies had no value in the post-bellum context. In slavery, their reproductive bodies gave birth to and replenished the slave labor force.
"But after the Civil War, this new system relied on conviction as opposed to conception as the means by which to grow their labor force. So there are these gendered nuances that underlie the female experience and make it somewhat different from slavery but then also in some ways worse than slavery," she said.
Among the eclectic body of sources studied by LeFlouria – she jokingly called her research approach "the kitchen sink model" – were the "whipping reports" prepared by the Georgia penal system's whipping bosses, the post-Civil War variation of plantation overseers.
"These whipping bosses would keep a detailed list of how many lashes each 'insubordinate' convict would receive, and they would also account for their offenses: 'Talking back. 'Threatening my life.' 'Working slowly.' 'Feigning illness,' etc. So these whipping reports became an instrumental tool to document the inhumane violence to which these female inmates were subjected.
"They were recorded catalogs of brutality, but they also were cataloguing women's resistance, and male inmates' as well."
During her fellowship, LeFlouria is researching her next project, on prison physicians and incarcerated patients in the Post-Civil War South. In the spring, she will teach an undergraduate course titled "Race, Medicine and Incarceration in America."
"Being invited to the Woodson Institute as a fellow is just one of the greatest things to happen to me," LeFlouria said. "The warmth and level of commitment that [Woodson Institute director] Deborah McDowell and the other faculty members have to my growth as a scholar has been tremendous even in the short time I've been here. I'm here with amazing scholars, wonderful mentors and a brilliant cohort of young fellows, and being in close proximity to all of the archives that I need to visit to complete my next book project is what made this fellowship so enticing."
LeFlouria and the Carter G. Woodson Institute's other 2015-16 fellows made brief presentations about their research projects at an Oct. 7 public reception. This year's class of pre-doctoral and post-doctoral fellows also includes the following distinguished arrivals to the College:
Cory Hunter, pre-doctoral fellow, Princeton University (Musicology)
Ebony Jones, pre-doctoral fellow, New York University (History)
Taneisha Means, pre-doctoral fellow, Duke University (Political Science)
Kwame Edwin Otu, pre-doctoral fellow, Syracuse University (Anthropology)
Tammy Owens, pre-doctoral fellow, University of Minnesota (American Studies)
Ava Purkiss, pre-doctoral fellow, University of Texas at Austin (History)
Ashley Rockenbach, pre-doctoral fellow, University of Michigan (History)
Guiliana Perrone, post-doctoral fellow, University of California, Berkeley History)