UVA Science and Engineering Faculty Win a Record-Breaking 13 NSF CAREER Awards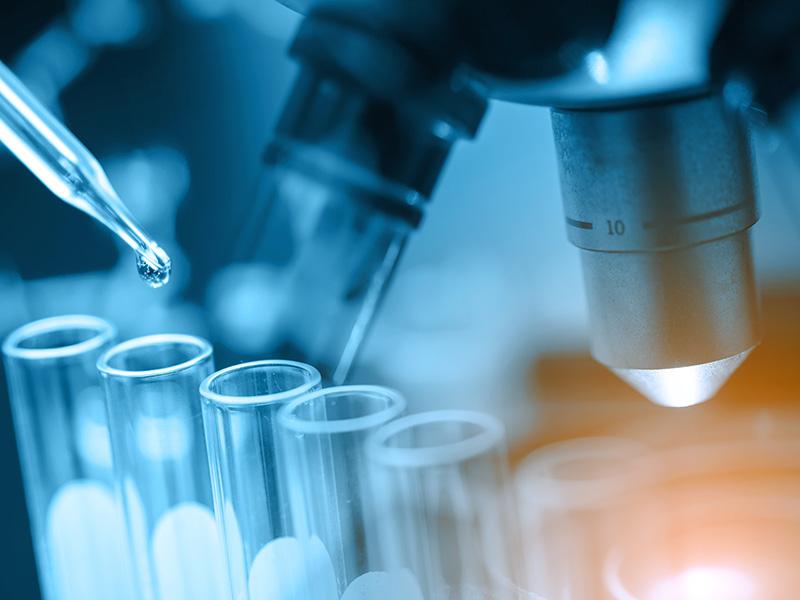 For younger researchers in the sciences and engineering and the universities in which they teach, few awards have as much impact as the National Science Foundation's Early Career Development Award, or CAREER award, one of the most competitive and prestigious grants available to university faculty in the early stages of their careers. This year, thirteen professors including four from Arts & Sciences, have won the award for the University of Virginia, a record-breaking number for the University that places UVA first in the state for CAREER winners in 2022.
To the College alone, this year's honorees will bring nearly $3 million in funding, supporting promising new research in genetics, quantum computing, mental health and clean energy. The awards will also fund a variety of educational and public-outreach initiatives and create paid research opportunities for a host of graduate and undergraduate researchers and post-doctoral fellows.
"For UVA to receive a record breaking 13 NSF CAREER awards for our early career researchers really speaks to the talent we have across Grounds," said Melur "Ram" Ramasubramanian, UVA's vice president for research "We are excited to see them fulfill their potential and find out where their discoveries take them."
Meet the College's 2022 CAREER Award winners, some of UVA's next generation of rising stars of science.
Evolution and the Environment
One aspect of evolution that's still not fully understood is how it is affected by environmental factors like climate and the availability of resources, but the work of Alan Bergland may help answer some of those questions.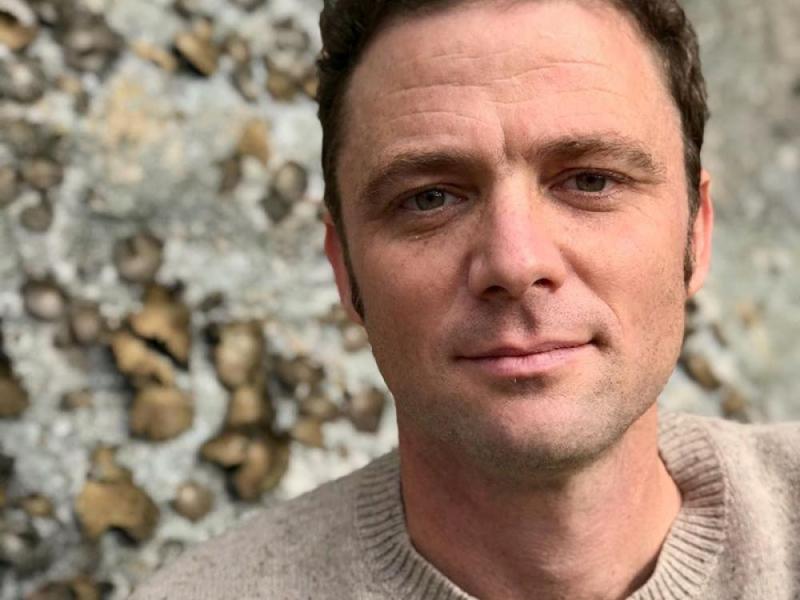 Bergland studies how fruit fly populations change over the course of the growing season in response to changes in the environment, an aspect of evolutionary biology called adaptive tracking. Since the species he studies have very short generation times, each one that is active and reproducing between the months of May and November experiences a different environment with different weather, resources, competitors and predators. Additionally, generations of fruit flies born late in the year must also be to survive the additional challenges winter brings.
"These populations adaptively evolve, meaning that the genetic composition of the population changes because some individuals are genetically better at surviving in a particular environment than others," Bergland said.
Understanding how the fruit fly does this could help scientists better predict the pace of evolution on a much larger scale, which will become increasingly important in a world with a rapidly changing climate.
"This work will allow us to better understand the ecological drivers of evolutionary change," Bergland said.
The Mathematics of Supercomputing
For many computer scientists, the future is quantum computing – a concept that would harness the properties of quantum mechanics to create supercomputers that could perform advanced calculations that today's computers would take hundreds or even thousands of years to solve. There's still much that scientists don't understand about quantum systems, but the work of mathematician Ben Hayes could help bring physicists and engineers at least a few steps closer to making quantum computing a reality.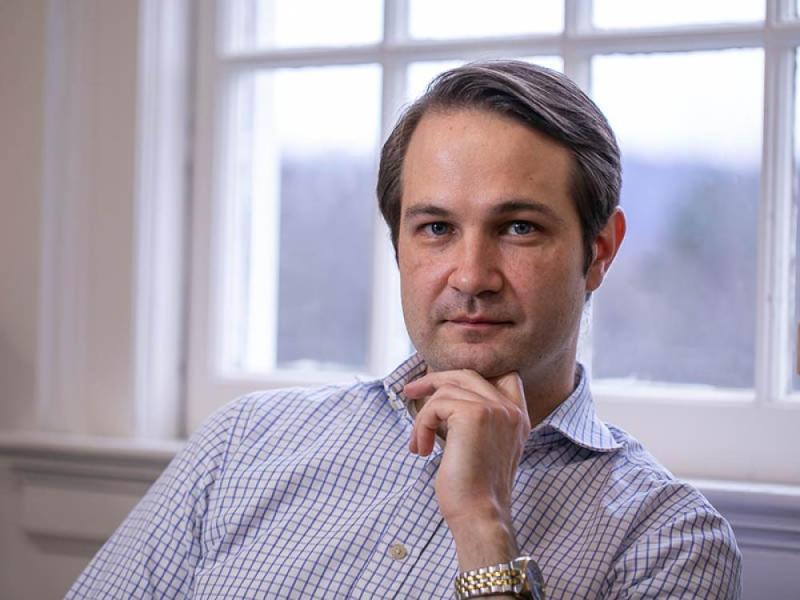 Hayes' research is focused on aspects of mathematics known as operator algebras which are used to describe or predict the movements of elements in a physical system as that system changes over time. Using probability, geometry and infinite matrices, Hayes is developing new ways to describe these extraordinarily complex environments.
In addition to using the funding the award provides for his research, Hayes will use the CAREER grant to develop a teaching and diversity seminar and help make the study of math at UVA more accessible to underrepresented groups and to help close the learning gaps between students entering the University from different backgrounds.
"There's a tremendous social aspect to mathematics," Hayes said. "I don't think that's something a lot of people realize, so I think it's very important to get students feeling like they belong in the department as early as possible."
Searching for a Cure for Loneliness
Before the coronavirus pandemic, three in five Americans reported feeling lonely, and since then as many as a million more have reached a state of chronic loneliness. While research shows that the strength of our social connections is a predictor of our wellbeing in general, what is less clear is whether it's better to have more friends or to have deeper relationships with the ones we already know.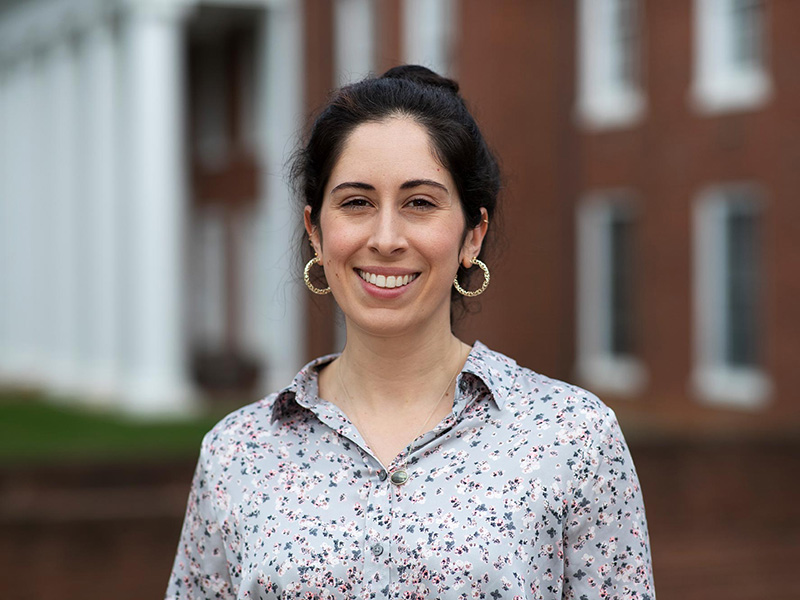 Adrienne Wood, assistant professor of psychology and director of the Emotion and Behavior Lab at UVA, explores the dynamics of social networks on several levels, including how people engage with each other, how individuals fit into their community's hierarchy and how communities intermingle. Wood uses machine learning tools and other computer-based methods to analyze the social costs and benefits of each decision people make in their interactions with others.
"Everything you do is a decision," Wood said, "and we can describe each behavioral decision in terms of whether it is exploring new possibilities or exploiting existing possibilities. The question is where is that optimal point for a given person at a given point in their life, and how do we help them get there?" Wood said.
Making Clean Energy a Reality
Associate chemistry professor Sen Zhang has amassed an impressive collection of awards and grants for his work studying catalysts that will efficiently oxidize renewable alcohols to produce clean electricity and valuable chemicals that are used in manufacturing and could accelerate the United States' efforts at pursuing a net-zero emissions economy.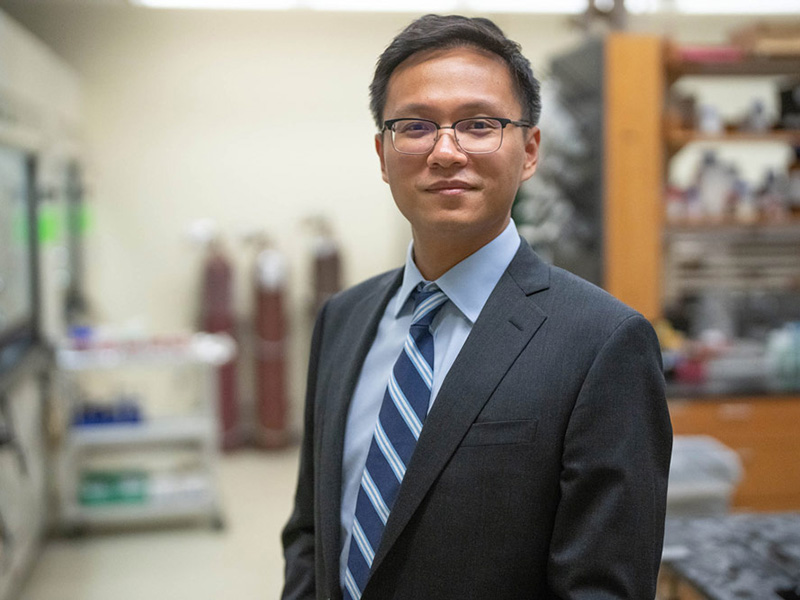 Zhang's goal is to develop a low-temperature methanation process to directly convert carbon dioxide in biogas to methane, potentially making it capable of producing pipeline quality renewable natural gas.
"If this succeeds, this innovation will lead to improvements in energy efficiency, operational cost and carbon management in the use of catalyst materials for biogas-to-renewable natural gas conversion processes," said Zhang.
With the funds provided by the NSF, Zhang also plans to develop a series of education plans and outreach activities with his CAREER funding, with an emphasis on the development of a "iCleanEnergy" teaching platform to enable active and customized learning for undergraduate clean energy education. The project also will involve educational outreach to minority-serving institutions to increase minority participation in the energy sector.